non Finance, non loan, non property, non banking, non credit card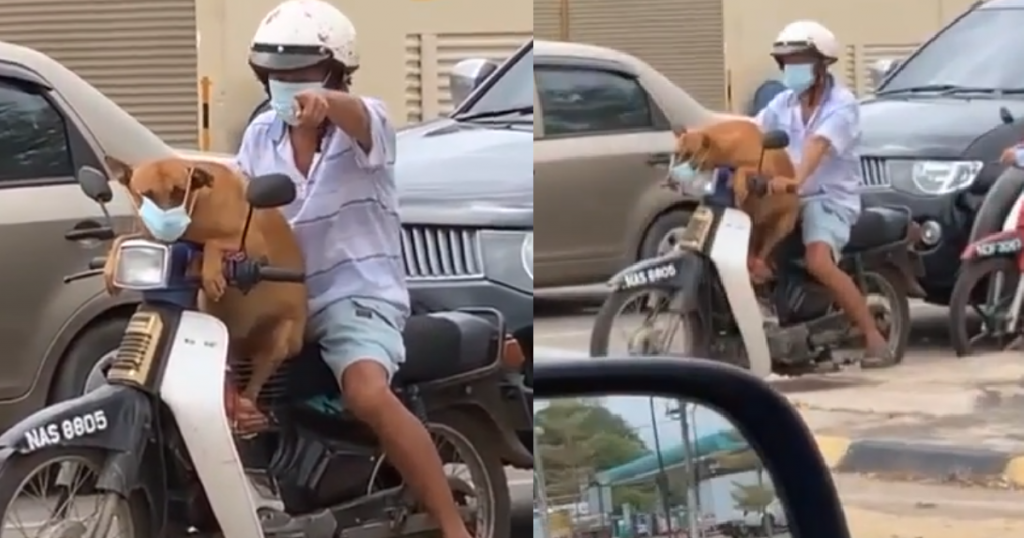 A video was recently uploaded on Tiktok which shows a dog wearing a face mask while accompanying its owner on a motorcycle has gone viral in Malaysia.
Here is the full story.
The footage was taken by TikTok user @shafiq_joker at a traffic light intersection where the adorable brown doggo can be seen sitting in the basket compartment of a motorcycle. 
When its owner notices someone was filming them, he gestures his pet towards the camera. 
FULL VIDEO LOADING….