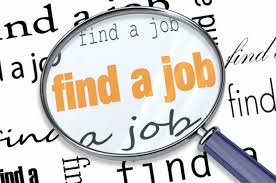 Looking for a job and get selected can be a tiresome experience at times. If you are in Singapore you must consider going through these steps. These useful tips and easy steps to get a job in Singapore can surely come in handy. If a person decides to go for Singapore in order to get a job and get settled, then this can really be a nice idea all in all. Here are few easy steps an individual might consider following.
Check eligibility factor
This is really important to check whether an individual is eligible to work in Singapore. For this purpose one would require to identify the types of job requirements in Singapore. If a person feels he or she has got the relevant and necessary qualification along with the expected salary being offered and the type of job one would be satisfied with, then they can surely think of putting a step forward towards accepting the job and settle down quite well with it.
Getting to know the right kind of job
Well this goes without saying that Singapore has got lots of job opportunities to offer but one must know what kind of job the person would go for. This indeed is really important. Once it is being sorted out then the entire procedure would be an easy one. If a person can figure out the suitable job sector then the entire procedure of getting a job gets easier and this instills confidence in the person as well.
Go ahead and apply for the job
There are several job hunting websites from where one can definitely find out and sort jobs as per requirement and eligibility factors. One must consider applying for jobs keeping in mind the right time and situation. A person must be quite active in the matter of keeping track of various job updates and vacancy related posts so that he/she does not miss out an opportunity at any cost. One can also find lots of job opportunities being posted in several newspapers and magazines. So all you need to is nothing but remain active.
Specialized professions and the procedures
There are certain professions in Singapore which has been earmarked as specialized professions and these require to be registered with government and provide others details regarding the pay scale and job sector. Some of the jobs in Singapore that need registration beforehand are nursing, pharmaceutical, medicine, law, engineering and dentistry. These jobs in Singapore are governed by local regulations.
Apply for work Visa
Once a person has accepted the job and finalized all details, then the person can apply for a work visa which will be based on the individual's qualification. Foreign professionals are always welcomed in Singapore so IT will be not be a hard task to apply for employment pass.
This place has got lots of opportunities to offer. These easy tips and steps in the matter of finding jobs in Singapore can be of great of use if these are being considered and kept in mind while hunting jobs. Get more information like Singapore times.