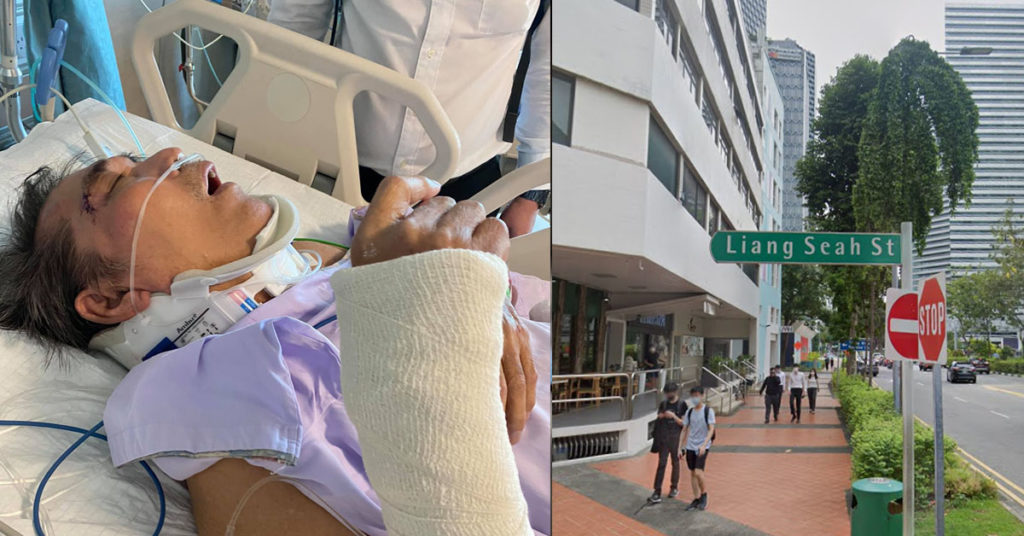 Hi everyone,

*Update as of 09/09/2021 12.30am*: I have witnesses said that they have happened to see my dad being treated by the medic at 11.50am-12.10pm. The location that has happened is just before the bus stop of Bugis Cube, and before the left turn of Liang Seah Street. Please let me have more information as that location the bus shouldn't be travelling so fast as they are reaching the traffic light where there is heavy human traffics crossing that road. That ebrake shouldn't have caused such a serious injury. We have also confirmed that it is bus 175. Appreciate for more information! Thank you!

I will like to look for witnesses for my dad accident that has happened in the bus today 08/09/2021. He was on his way back home at Bugis from NKF Dialysis Centre – Sakyadhita at Upper Boon Keng Road and he is expected to alight at Bugis Cube.

We have no information of the accident at all as we were given bits and pieces of the information only. We do not know what is the bus number. We only knew it was because the bus driver has done an e-brake which resulted in him falling so badly. But these injury doesn't seem like a normal fall.

I have checked the route and suspected it is bus 175. We also only knew that the accident has happened at along North Bridge Road. We have received the call from hospital at 12.50pm. I have also called the dialysis centre and understand that he has left the place at 11.20am. Suspected timing that has happened should be about 11.30am-12.45pm.

Please help to share this post and do let me know if there is any witnesses that could share with us what has really happened. We totally have no clue what has happened and we do not know how he has fell. Hospital, traffic police and SBS bus has all asked us to wait and wait. Nobody wants to give us the full information. But the next few hours are very critical for us and we would really like to find out what has happened.

My dad has suffered a head injury which resulted in bleeding in his brain, and rib cage has fractured which also resulted some punctured in his lung, and he has a cut on his right eyebrow which they have done many stitches there. There were also hands fractured and neck fractured and also suspected shoulder fractured. His blood pressure is very high now and due to the bleeding in the brain, he is in a very confused state. He do not recognise me at all. He is also not alert at all now.

We are very worried about our dad. Please help us also do a prayer for my dad. We hope he can survive this. The next few hours are very critical. Please give us some of your time to do a prayer for my dad. Thank you and we are really grateful for all of your prayers.

Please help me share this post around in hope to look for witness.