non Finance, non loan, non property, non banking, non credit card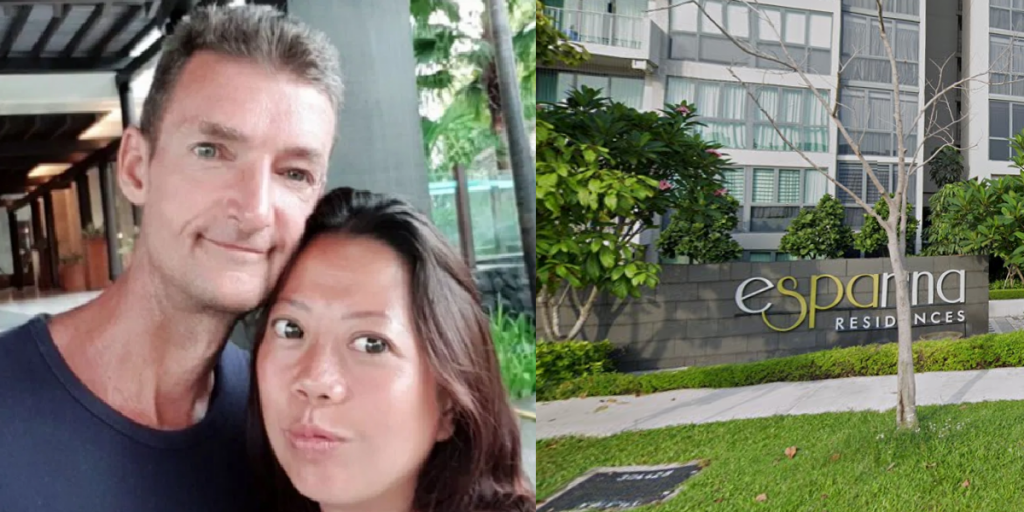 Earlier today, Paul Leslie Quirk a 48-year-old Australian was charged with one count of committing the murder of his wife Christina Khoo Gek Hwa(43-year-old).
According to the witness of the commotion, loud noises could be heard from a unit from the third floor of the condominium. Other residents heard and the commotion soon drew the attention of more people.
A dog believed to be the couple's pet was barking. He later carried the dog and threw it downstairs, it is not known if he did it before or after the murder. The dog was thrown off from the third floor and landed onto the pavement leaving a pool of blood.
Yesterday:
According to a Police statement, at 12.07 pm, the police received an alert about the incident. An unresponsive woman was found in the apartment.
Paramedics were on the scene and pronounced the woman dead.
Paul Leslie Quirk
He is now facing psychiatric observation at Changi Prison, if he is convicted of murder he will face the death penalty.