Leaked email screenshots belonging to employers of a Singaporean company, Ethoz Group commenting explicitly on at least six female job applicants have emerged online and are spreading like wildfire.
They were allegedly made by the male employees in the company commenting on the looks of these female applicants and also some suggestive comments about their charm.
Females were job applicants
The screenshots seen online showed the email exchanges between the male employees of Ethoz Group commenting on the figures and looks of these female applicants.
Some of the remarks were even very very suggestive.
Employees of Ethoz were allegedly discussing about these women with none of the discussions made linked with any of the female applicants professional qualifications and capabilities.
Talked about their physical appearance
The screenshots which were seen were made up of comments on the ladies physical appearances in both good and bad ways.
In one application for the role of an Admin Assistant at Ethoz Group's Bukit Batok branch, an employee was seen attaching the picture of the applicant with the caption:
'Pretty Malay Girl'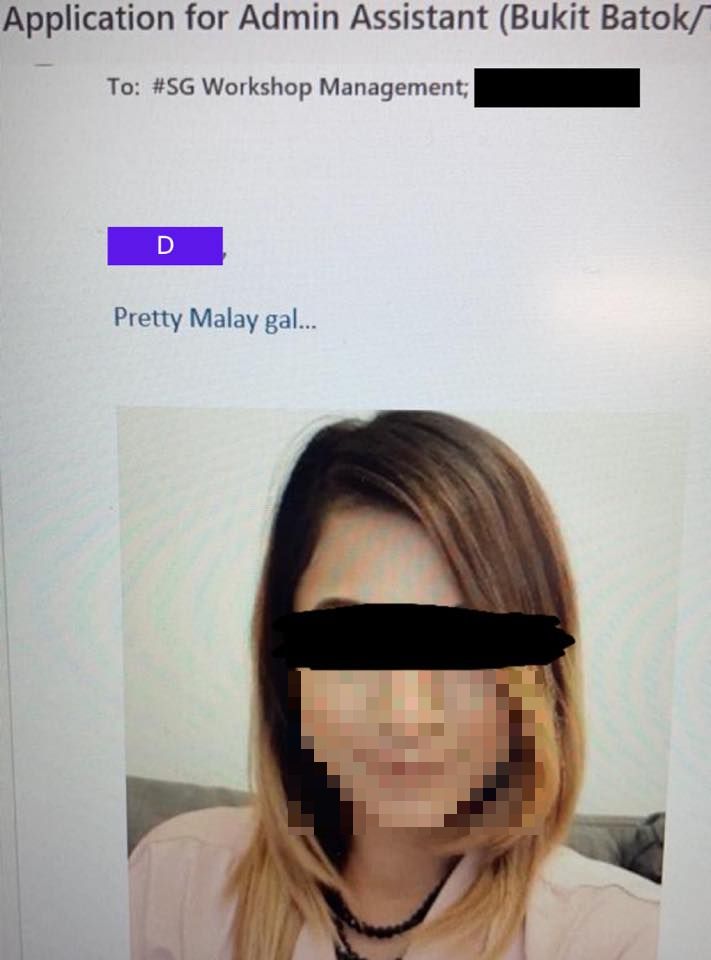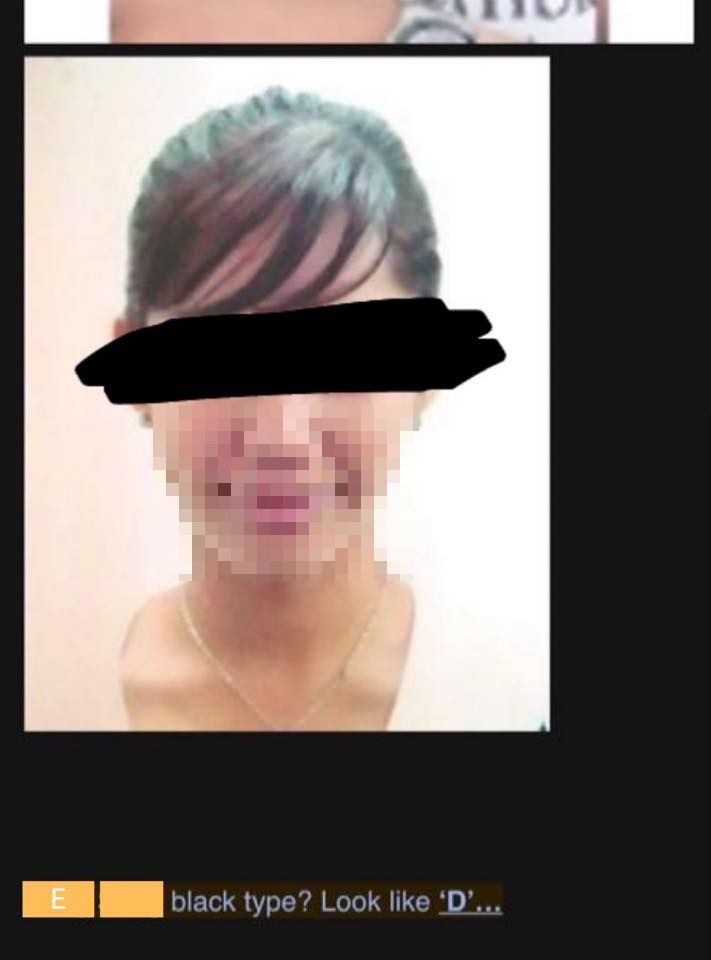 Another email screenshot showed a picture of a girl who the male employees think are not 'attractive' enough for them as they attached the caption:
'Confirm safe, she sure won't let you wear green hat LOL'
Green hat in this context means that the girl will not cheat on you.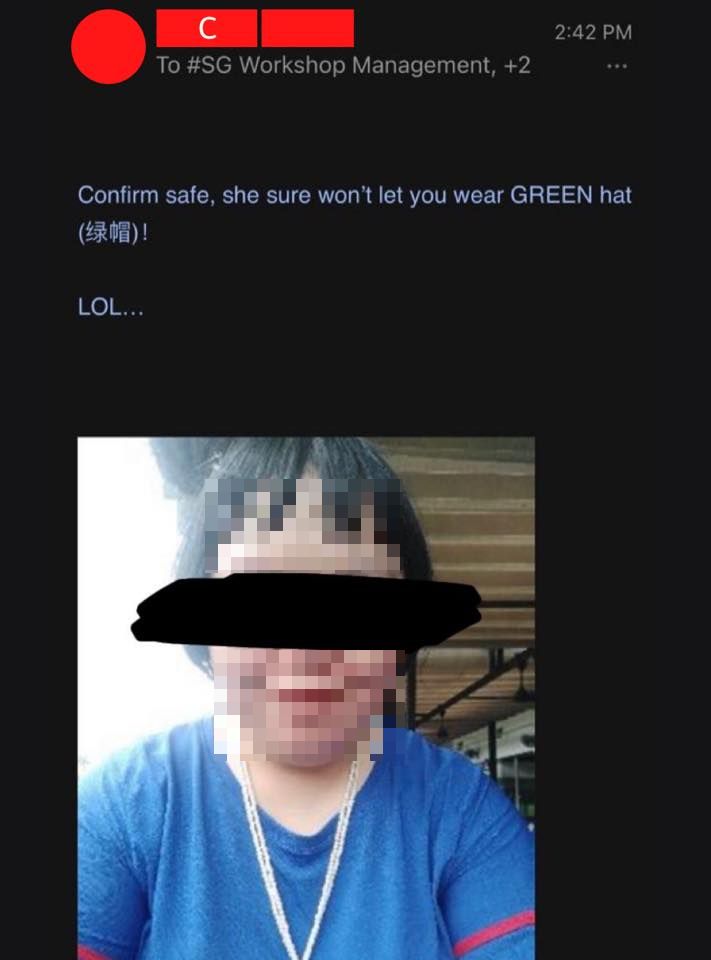 Another screenshot showed two images of two applicants with the caption:
"Before and After"
Seemingly poking fun at the girl before and after surgery.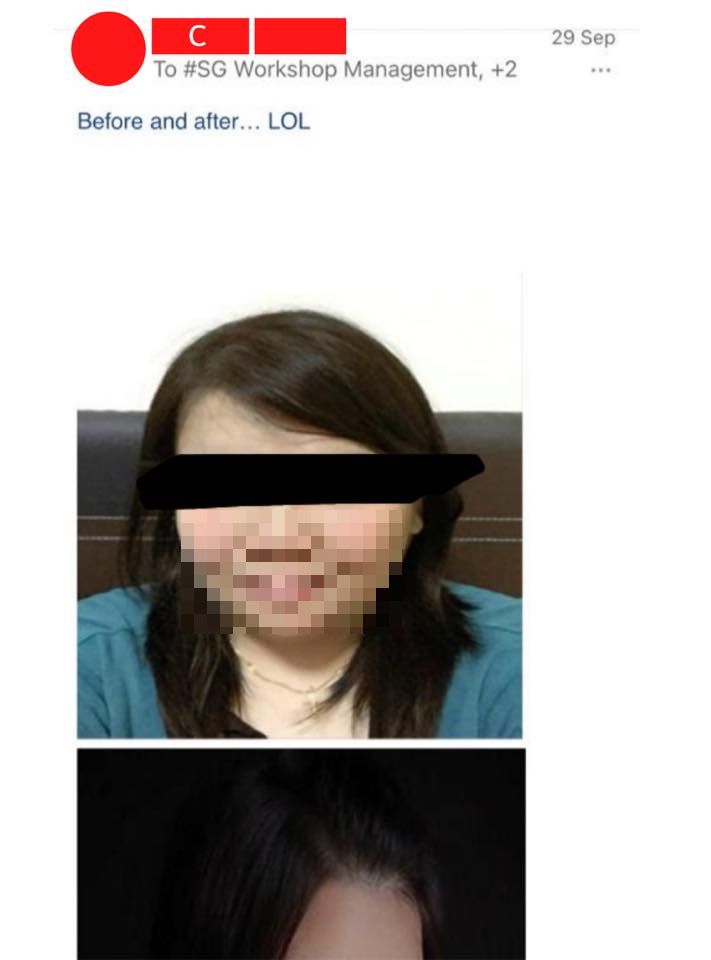 The employees even likened one of the girl's looks to a massage girl seen on those Facebook or Telegram advertisements.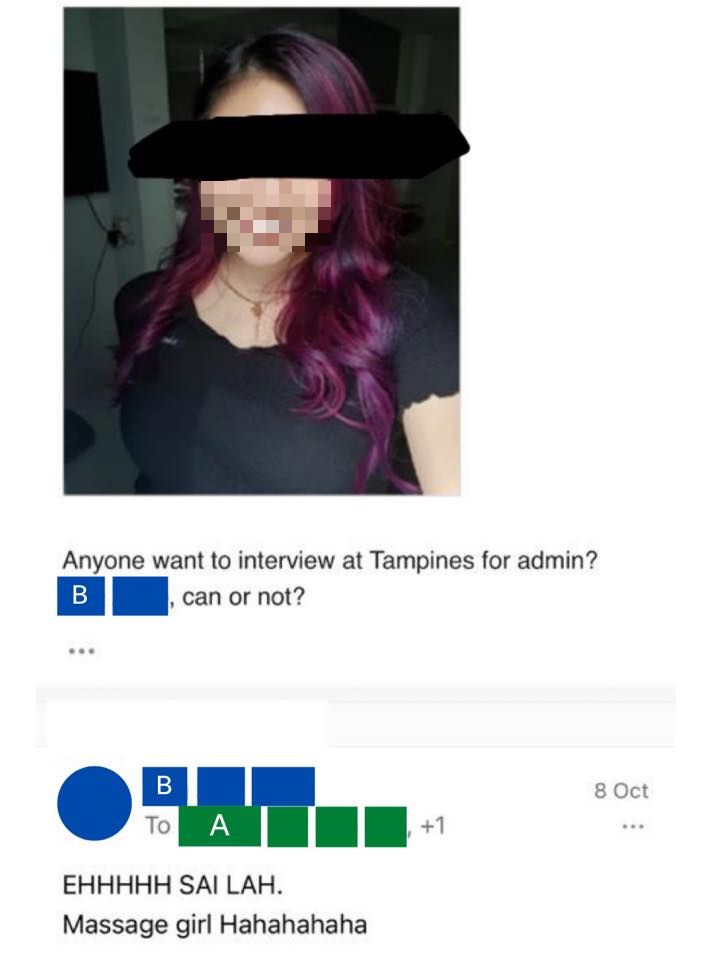 Lewd comments about the applicants
After commenting on the looks of some of the applicants, these employees of Ethoz Group decided to take things a notch up by making 'suggestive' comments on more applicants.
These comments all suggested that the employees wanted to have 'relations' with the applicants.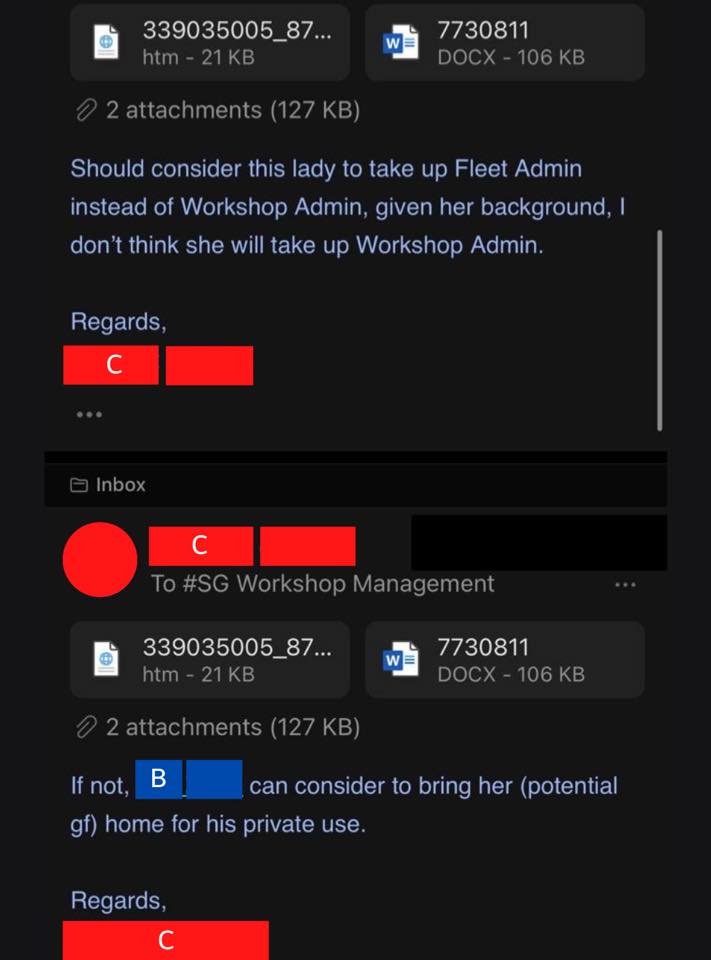 Another screenshot mentioned that they should hire a 'young and pretty one' to boost the morale of the male mechanics in the workshop.
One of the employees even suggested that having a 'young and pretty one' is good as after work he can bring her home for his 'personal use' to recharge his energy.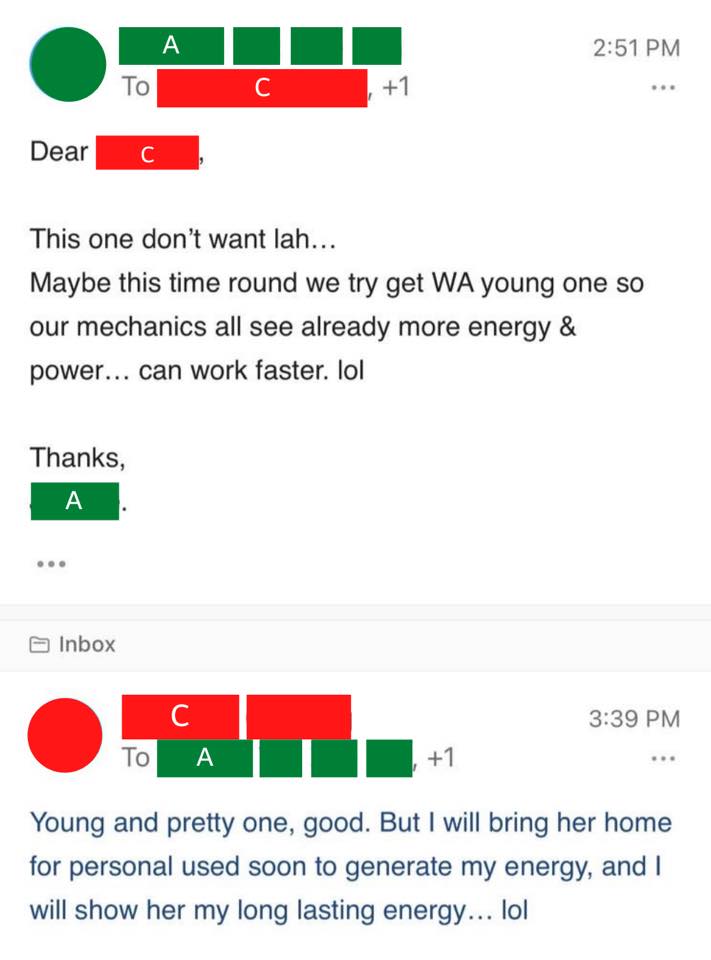 Ethoz responded to these threads
The Human Resources Manager of Ethoz Group has since spoken up about these leaked messages saying that the screenshots that were leaked appear to be from ex employees of the company who have since left the company.
He added that the company takes this very seriously and will not allow such behaviour to go on in their workplace and they will conduct a full investigation and take necessary disciplinary action appropriately.
When asked if the screenshots are really from the company and if those employees are still employed by Ethoz, the Human Resources Manager has yet to reply.
Image source: Wake Up Singapore