non Finance, non loan, non property, non banking, non credit card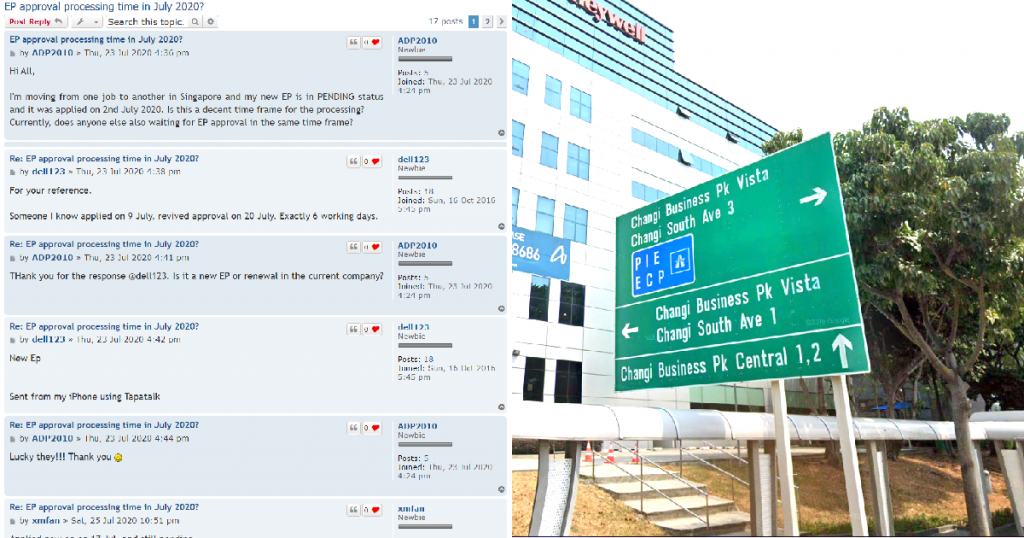 Hardwarezone user tokiya posted on the Hardwarezone forum on how a foreigner is teaching other expats on how to by pass Singapore EP Job Bank requirements.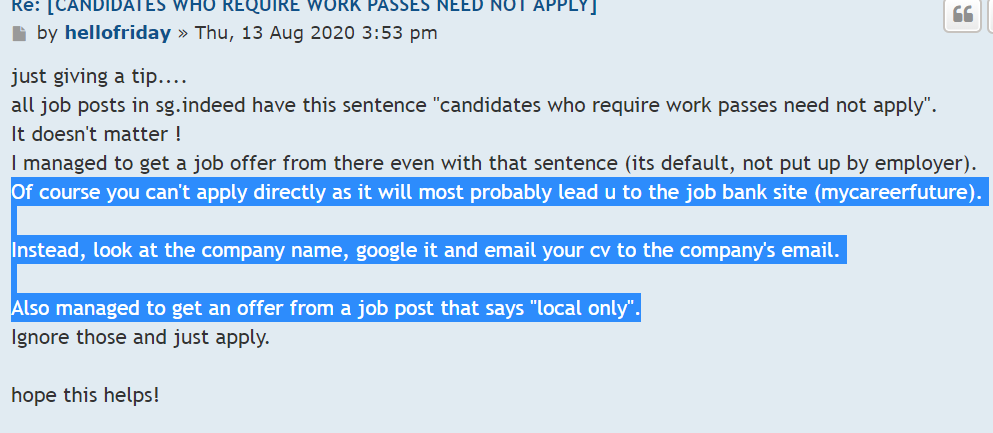 Employers are generally required to advertise a job position on Jobs Bank for 14 calendar days before they can apply for an Employment Pass (EP) for that position. But an expat managed to beat the system even though he did not have any work pass.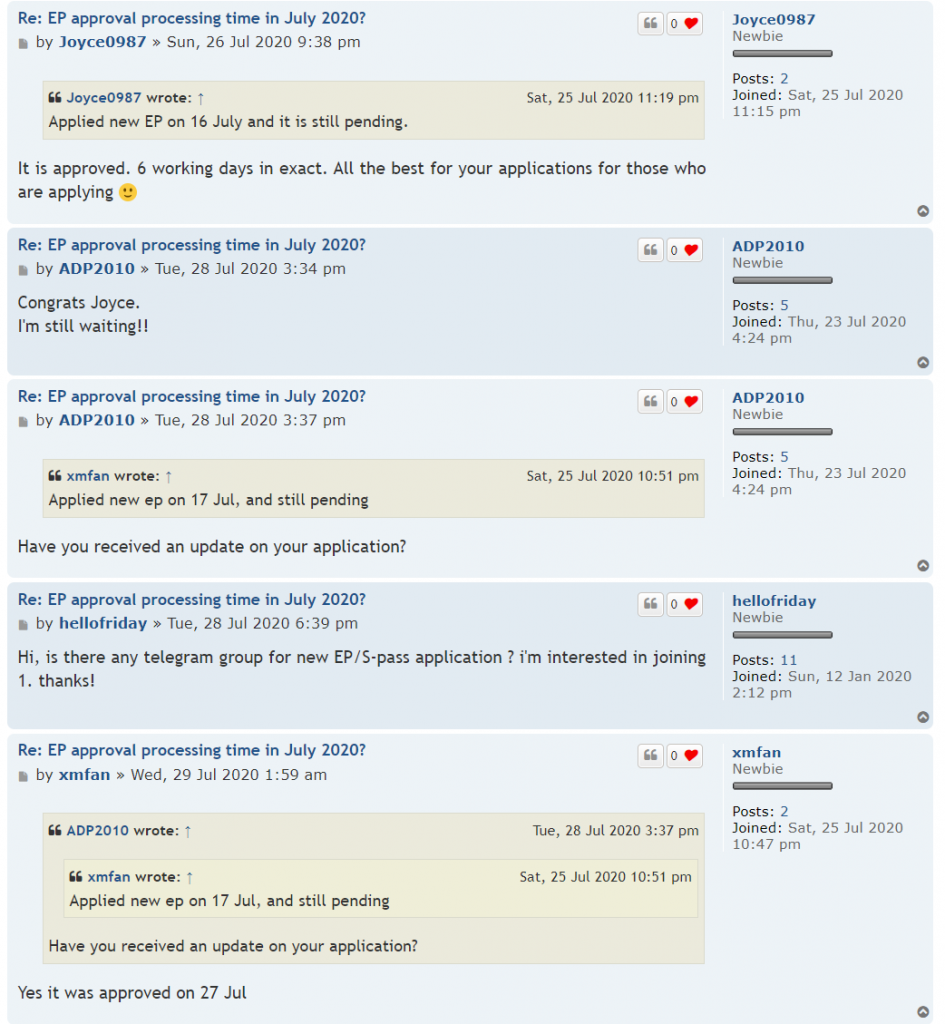 He even proudly stated on how he managed to get an offer from a job post that says "locals only". Now you should know why that not a single Singaporean was hired through the Jobs Bank in 3 years.