A foreign talent posted a message on the expat.com forum and seek for help and advice.
The foreign talent stated that he came to Singapore on 8 March. He extended his social pass twice which could let him stay in Singapore for a total of two months, but his social visit pass will soon expire.
The foreign talent managed to get a job in two months. The company that accepted him then applied for an Employment Pass for him.
The company applied to the Manpower Ministry for an EP for the expat. Four days later, his EP was rejected but the company continued to support his application through an appeal. The appeal is currently pending.
The foreign talent has to legally leave Singapore soon and he is currently worried that his appeal will not arrive on time. Currently, his native country has closed all airports, which means he can't even return even if he wanted to.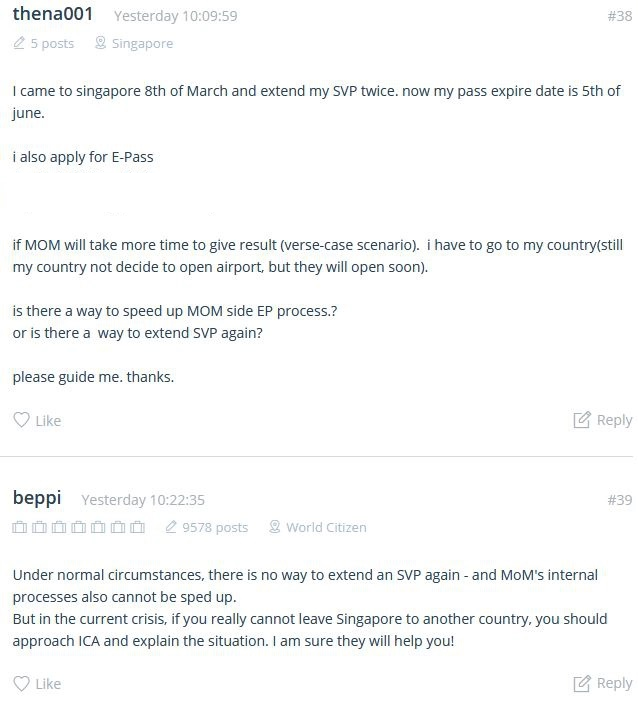 In any case, a fellow expat on the forum advised him to seek help from the Immigration and Checkpoints Authority (ICA), "In the current crisis, if you really cannot leave Singapore to another country, you should approach ICA and explain the situation. I am sure they will help you!"