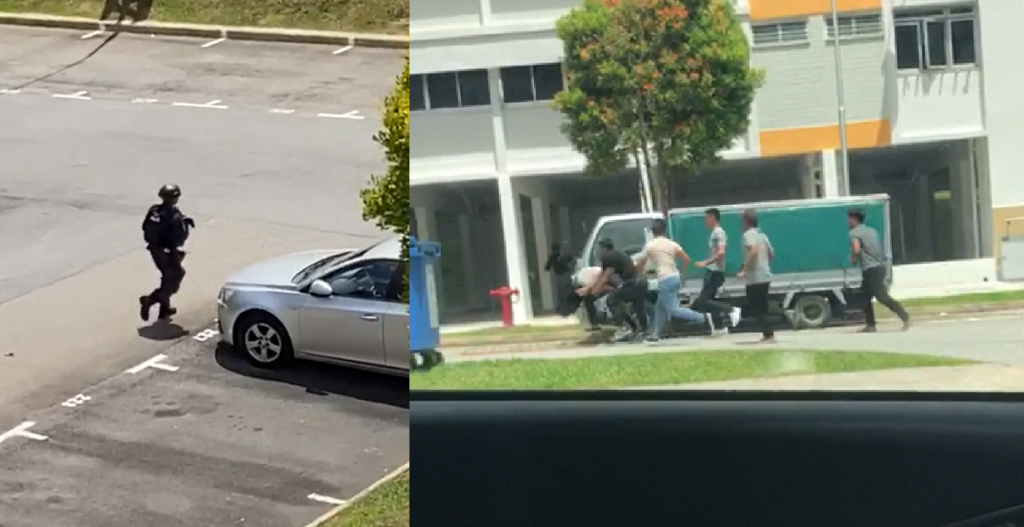 Four videos were sent to Singapore Uncensored of a fight that occurred in public housing areas.
The first video is a group of men seeing rioting against one person
Second Video is a group of Police officers chasing after the gangsters
Third Video is the group of men trying the escape from the authorities, one of the man was carrying a weapon which appears to be a blade.
netizen told us its: Choa Chu Kang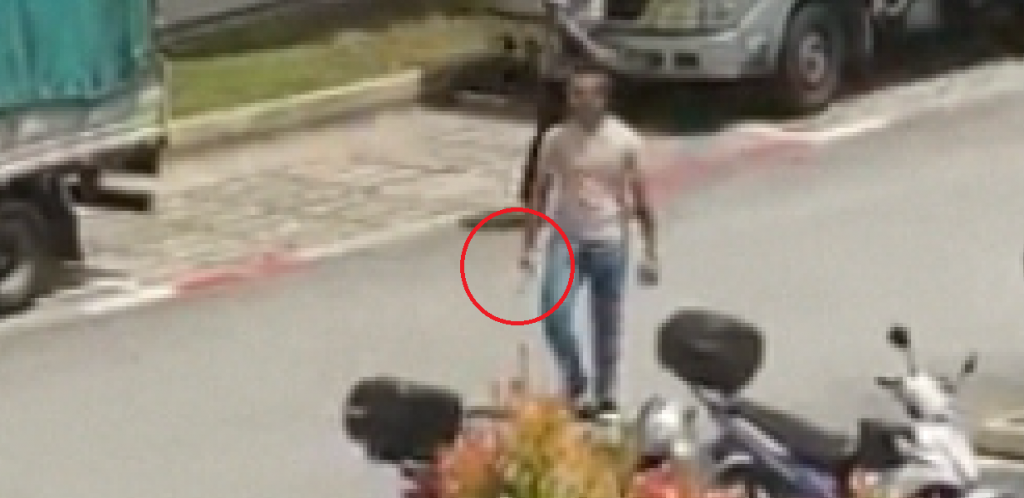 The 4th video cannot be uploaded as it is considered gore. The mans palm was in blood.
First Video:
Second Video
Third Video