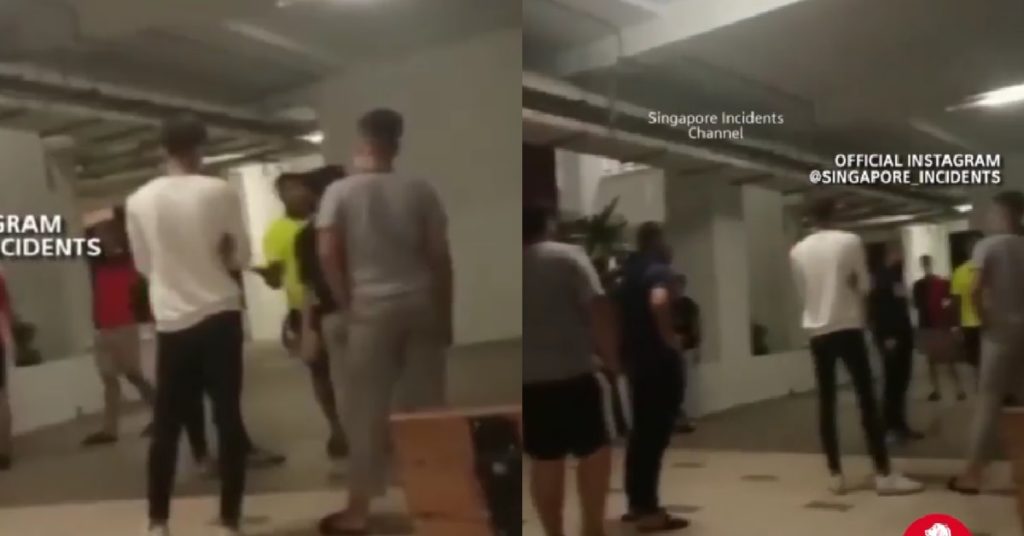 In yet another video of gangsters confronting each other, this time the same group of gangsters that we covered previously are back once again at a void deck.
They were seen in a huge group gathering at the void deck for settlement talks.
The situation appeared tense as some of the other matreps paced around while the other guys argued with each other.
FULL VIDEO LOADING…
Source: @singapore_incidents on IG