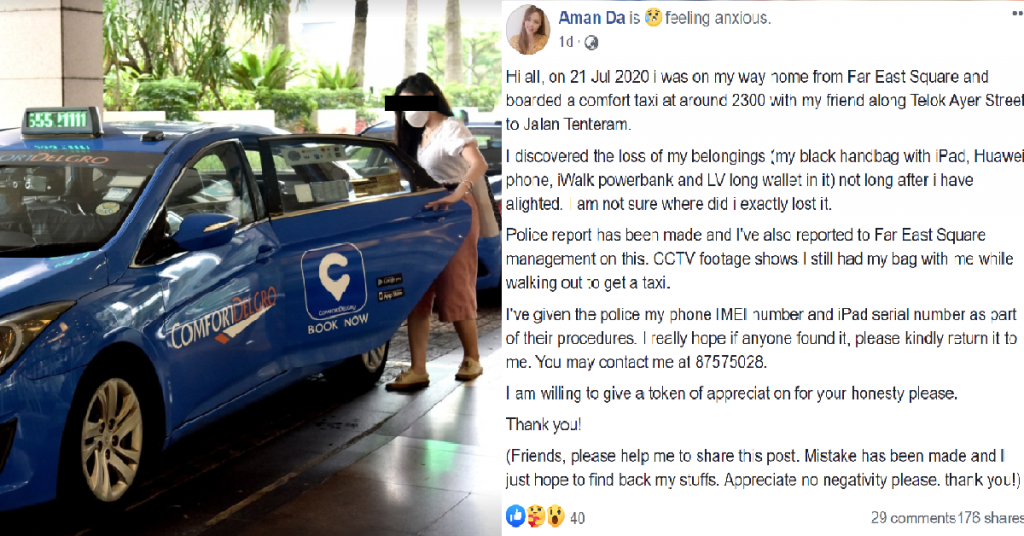 We all know the acute feeling of desperation, helplessness and fear when we lose our belongings.
Some of us are lucky enough to find them, others not so much.
A Singaporean girl has apparently lost her handbag with her iPad, mobile phone and wallet all inside.
She is appealing for anyone who found her belongings to return it to her.