A netizen posted on Facebook seeking for help after her motorbike was stolen from Jurong West.
Here is her appeal for help:
Hello everyone. This is not a complaint but I am seeking assistance from everyone in Facebook.
Please help to share this post around. This motorbike is stolen outside Masjid Maarof (Jurong West) Police report has been lodged and it's under investigation.
Stolen Bike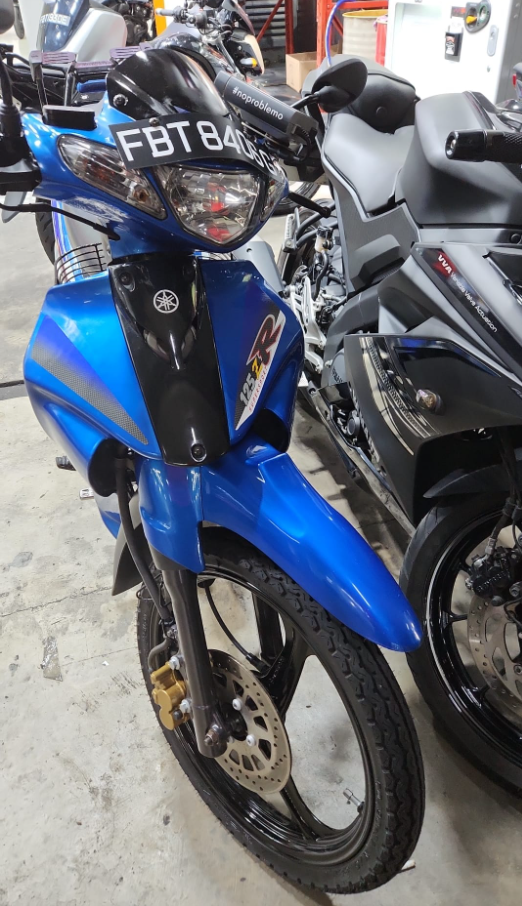 We have tried to find this motorbike around nearby carparks but unable to find. If anyone found this motorbike around your area or on the road, please PM or contact me at here.
Thank you so much.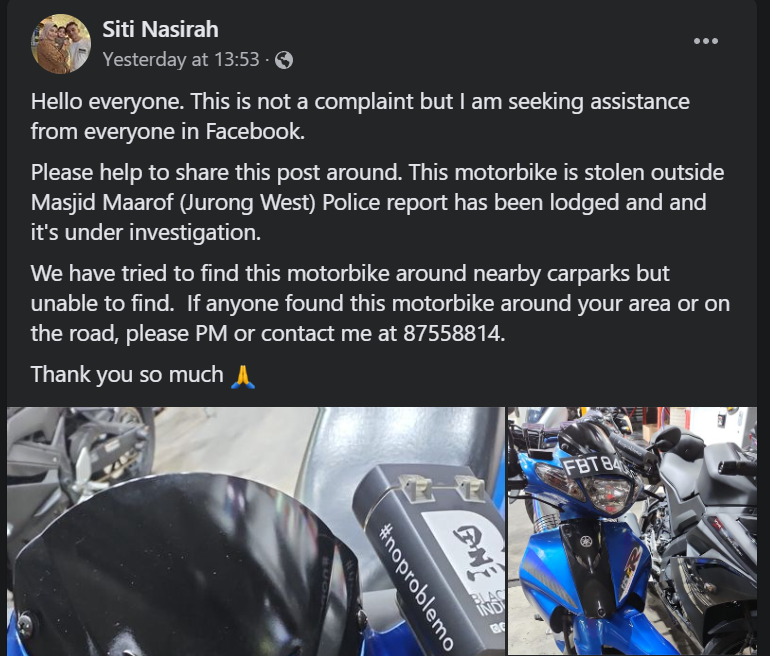 For the theft of motor vehicle with common intention under Section 379A read with Section 34 of the Penal Code 1871. The offence of theft of motor vehicle carries an imprisonment term which may extend to seven years and a fine.
The Police would like to advise all motor vehicle owners to adopt the following crime prevention measures:
Park in well-lit areas;

Install an anti-theft alarm system and ensure it is well-maintained;

Remove cash cards and other valuables, such as laptops and mobile phones before leaving the vehicle; and

Refrain from leaving their vehicle's key or key fob at their vehicles.