A netizen has taken to social media to complain about a certain GoJek driver who went to the wrong pick up location and went missing in action after realising that he is at the wrong place, making her wait for almost 48 minutes under the hot sun carrying a heavy load.
According to the netizen, she tried to call the driver four times after he did not reply to her in the Gojek application chat but he refused to answer or reply her.
At the end of the day, she got charged a cancellation fee which was refunded by Gojek subsequently after she emailed them proof of her location.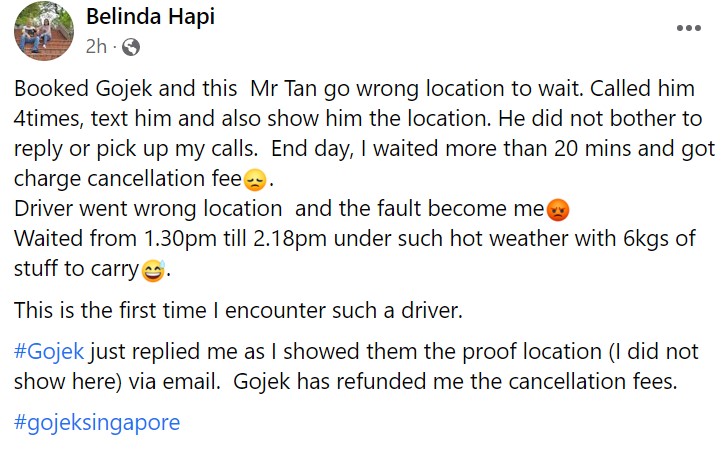 Screenshots of her conversation with the driver
Image source: Belinda Hapi/Facebook