Hi Sg uncensored,
I have a Story to share: My Car was hit by a Grab delivery PAB rider.
Brief description of the accident:
On 05/03/2023 at 1445hrs at Gambas Ave, a Grab delivery PAB rider rear ended (left hand side) of my car at the traffic light (green) junction as the car in front of me braked, I managed to stop in time to avoid hitting the car in front of me. However, the Grab rider did not manage to stop in time and hit my car.
My car suffered cracks, dents and scratches as he pulls out his PAB from underneath my car. The rider is very hostile, rude and ill-mannered while exchanging for contacts, I felt threatened by him as he said he can look for me any time since he has my address in an intimidating tone. No injuries to both of us.
Police report has been made. 
POLICE REPORT T/20230305/7022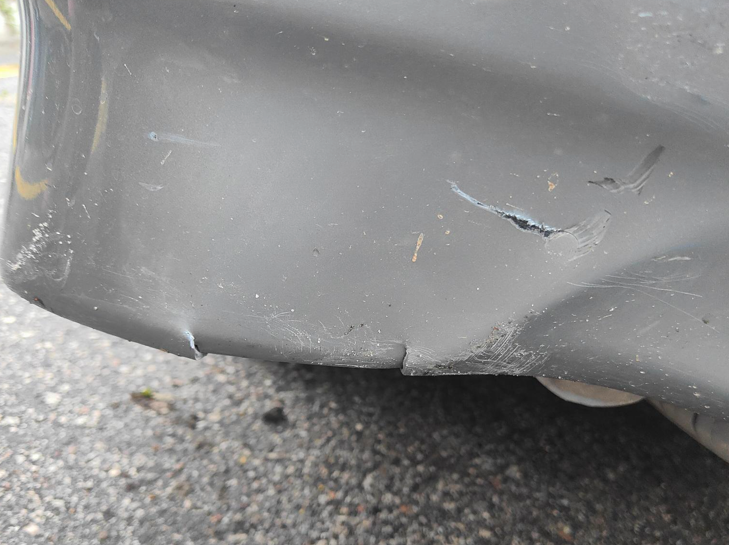 He said that he had no money nor insurance coverage to pay for the costs of the damages.
I hope this article can reach out to Grab for their awareness that their system is flawed as their delivery riders are not covered with insurance to protect themselves in the event of any personal injury or property damage caused to someone else while on a GrabFood, GrabMart or GrabExpress delivery.
I also want to request Grab to be responsible for the car repair costs incurred by their delivery rider.
Attached are the video footage and photos of the accident. Hope you can raise public's awareness by publishing my story. Thank you.
Thank you
Regards