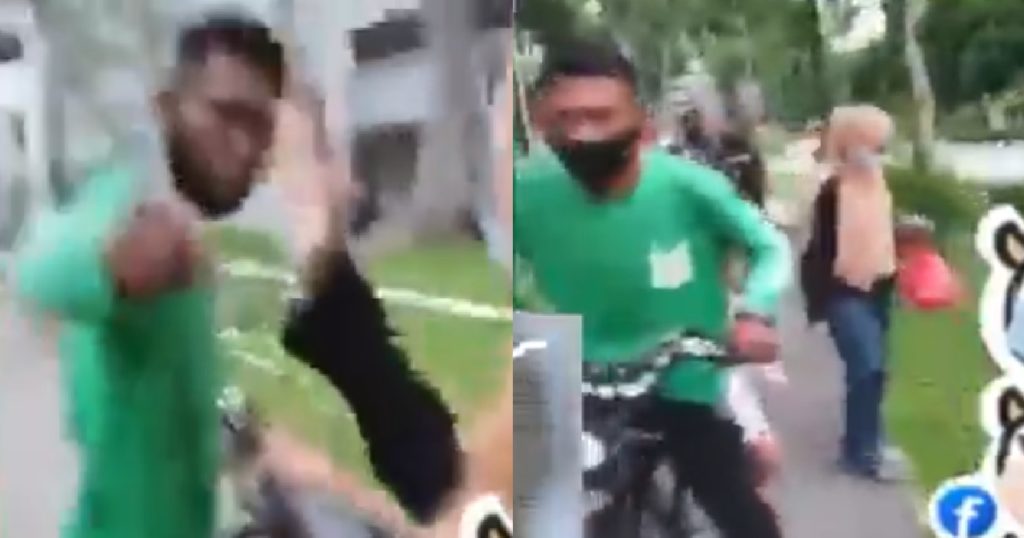 A Grabfood rider who was involved in an altercation with a woman on a footpath has been temporarily suspended.
A video (which doesn't provide context) posted online from the woman's POV, showed the rider on his PAB on the footpath.
The woman claimed the Grabfood rider had hit her, alleging that he slapped her.
She was shouting at him and shouting, while another woman who seemed to be a passer-by, intervened and tried to de-escalate the situation.
The rider then tried to ride away and appeared to hit the woman's phone while she was recording, he was heard saying "Move lah, move!"
Another male passer-by then appeared to separate the two, allowing the rider to ride away.
Grab said that the rider is temporarily suspended and investigations are ongoing.
The rider was understood to have not been on active duty at the time of the incident.
Image source: @cowpehkb and Singapore Forum