A netizen posted a photo of a drink stall which increase its drink prices from $1.20 to $1.50 for a cup of tea.
Many netizens said that many vendors are taking this as an opportunity to increase the prices of their products and in no way the prices will increase by a mere 1%.
Taking advantage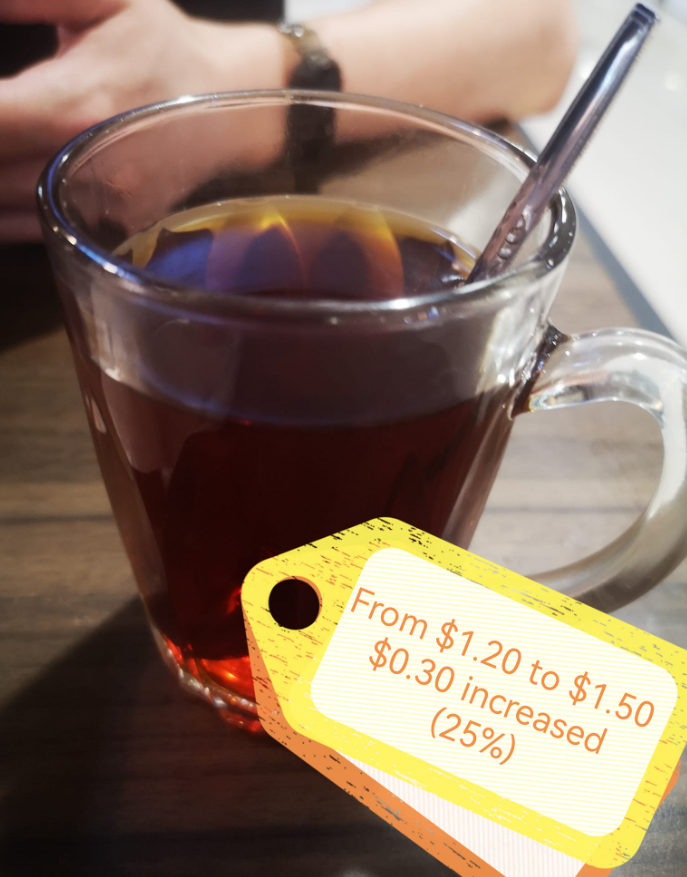 It is evident that many vendors are taking advantage of the situation by increasing the prices of the goods, many netizens wondered if it is wise to increase the tax separately by each year of 1% or to increase it one shot.
While some netizens pointed out that the supply chain from import, distribution, and resell to retail might have caused the increase in price as each point in time where goods are moved or sold from one vendor/supplier to the next will result in a small increase and finally to the consumer.
The small increase in each transaction will result in a higher amount after going through the whole supply chain which is ultimately borne by the consumers.
Here are what netizens think:
Increasing the tax by 1% in 2023 and another 1% in 2024 will inadvertently increase the prices much more compared to increasing 2% in a single swoop.
Next year increase another 1%, later your kopi go up another 20%. Will end up to $1.80.
I always bring my drinks in a thermal bottle whenever I am out from home. This will save $ in long run as outside drinks is charged as much as almost a decent meal nowadays !!!
Subway's footlong Cold Cut Trio from $11.00 increased to $12.80…16% increase!!!