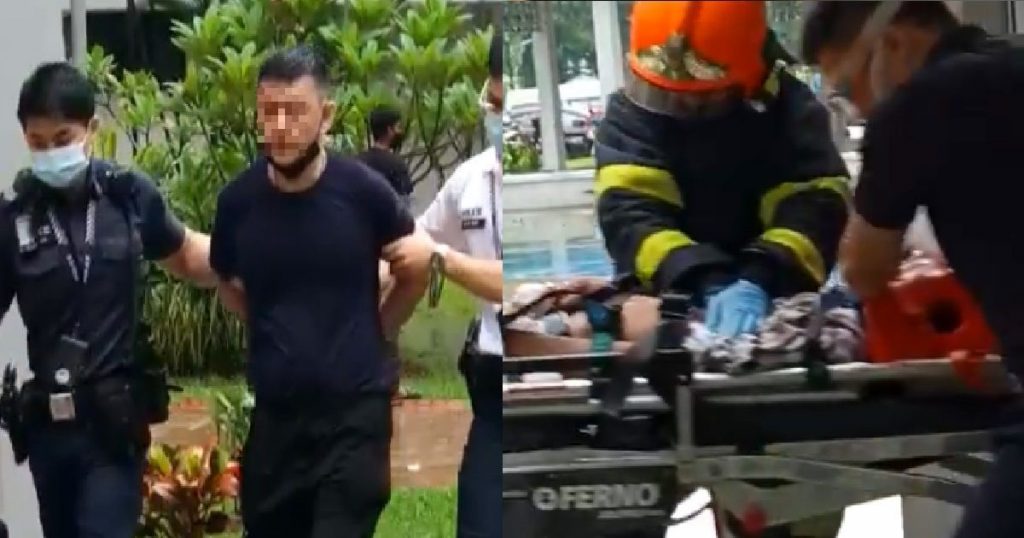 A video surfaced online on Facebook, showing police officers surrounding a man, interrogating him while paramedics were commencing CPR chest compressions on the victim.
The man could be seen handcuffed and led away by police officers and later in the video, the elderly victim could be seen comatose on a stretcher as SCDF personnel rushed to transfer him onto the ambulance.
It was alleged that the middle-aged man had attempted to rob the elderly man by beating him senseless.
The incident purportedly happened at Lavender.
UPDATE (September 14): People claiming to be close contacts of the victim have told us that he succumbed to his injuries and passed away in the ambulance on the way to the hospital.
FULL VIDEOS LOADING…
Images and videos source: Patrick Tan Facebook