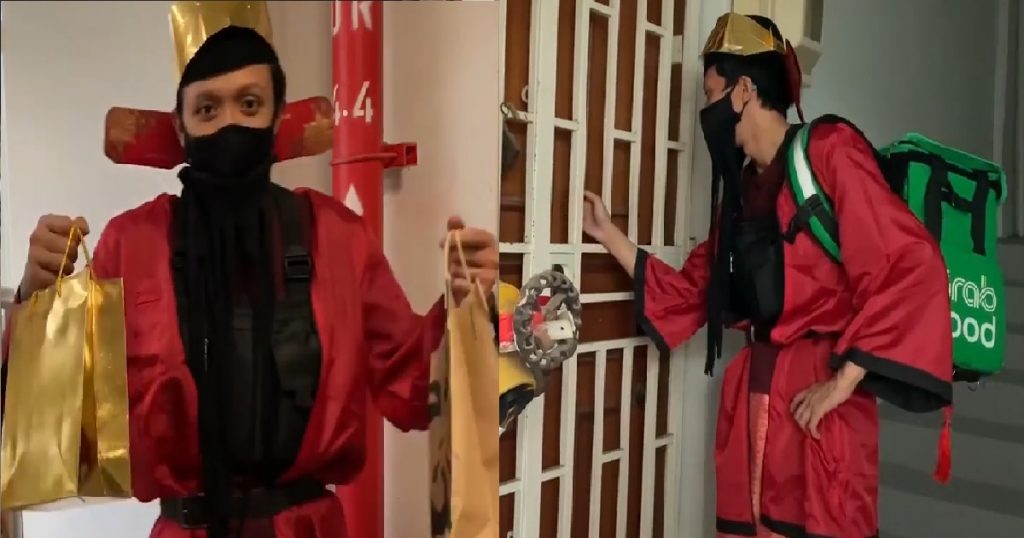 A video surfaced on Instagram showing a GrabFood rider dressed up as Cai Shen Ye, the Chinese God of Fortune, delivering GrabFood.
The rider, @aufalala on IG, organised a lucky draw of $50 made an entire music video dedicated to him delivering food in costume as well as information on how to win the lucky draw.
You really don't see such dedication and creativity any more these days, well done bro!
PS. My favourite lyric from the video is:
cai shen dao, don't paitao.
FULL VIDEO LOADING…
Image and video source: @aufalala on IG