A video appeared on social media of a voice recording of a man who went berserk after his paid date refuses to provide him for "special services".
He said: "I TELL U I GIVE YOU MONEY LEH TO SPEND TIME ON DINNER, I PAY MONEY LEH!
Here is what the victim said:
I went on a paid date and my male client was extremely aggressive. He asked me for sexual services but I told him that this platform does not offer that kind of services; just friendly dates, and he got aggressive.
This went on for quite sometime before the video was taken. He drove me to some ulu place and did not let me out of the car. I was ready to jump out of the moving car because I was that scared. I was shaking the entire time and was contacting my agent on text.
Worst of anti got victim-blamed by my agent. My agent called me after I finally got out of the car and asked me "what did you do to trigger him?"
Note that at this point of time I was already shaking with fear, crying, and still feeling unsafe and not an ounce of empathy was expressed by my agent.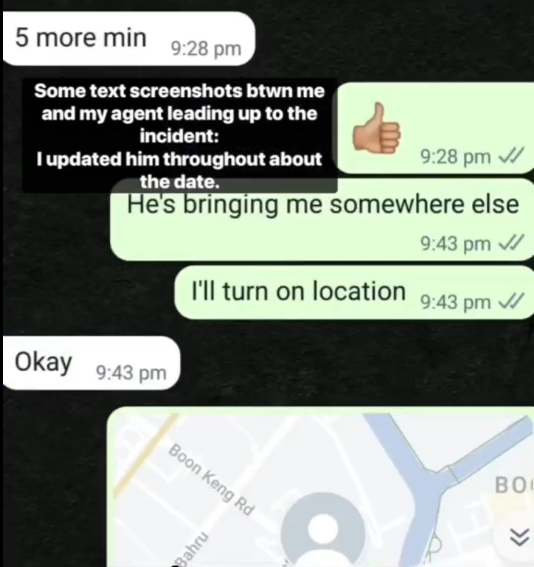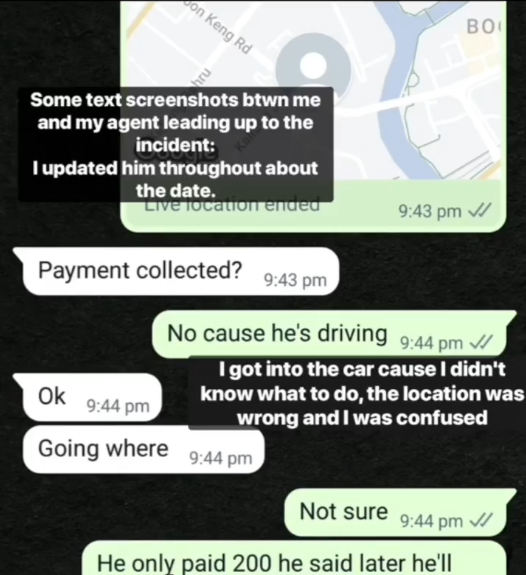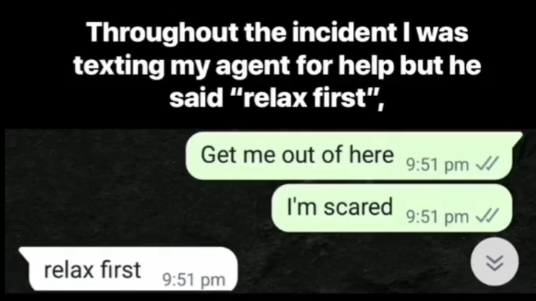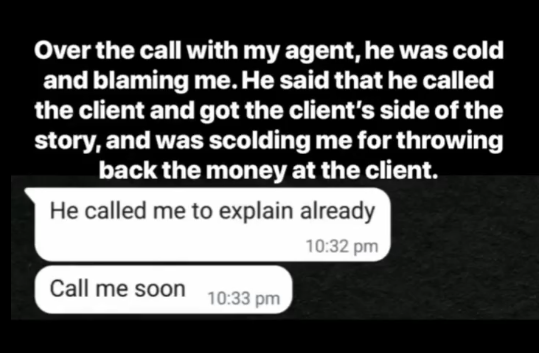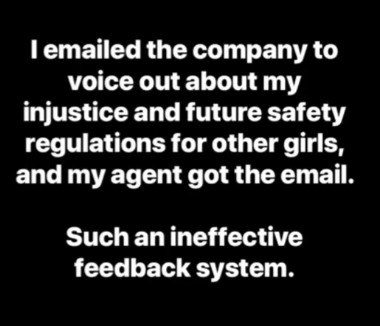 Full Video of the incident:
Here are what netizens think:
Also, why you do this kind of risky side gig? Better to not be in this kinda situation in the first place. Also, if you really must, meet at public place and then u leave yourself. Dont put yr fate into his hands and follow him wherever he might take u.
Says a lot about a man who can not control his own anger. The agent also one kind. Name and shame the agent and the company.
You got a very scary job dear…hope you can manage to get a better one. Stay safe 
I'd spend the money on petrol rather than someone to talk to
Not saying what the guy did is wrong, but she clearly put herself in this risk when taking up this job. If you dont want to deal with this or mentally cant handle ot, why even bother getting this free money. Some cases for rape, for example, girls go out at night to a dangerous place/in an unsafe country and expect themselves to be safe but in the end, they were taken advantage of. However, they were the one who put themselves at the risk of it in the first place, both parties are ar fault. You can't expect every human being in the world to be sweet and caring people, reality is that there are real cunts out there.