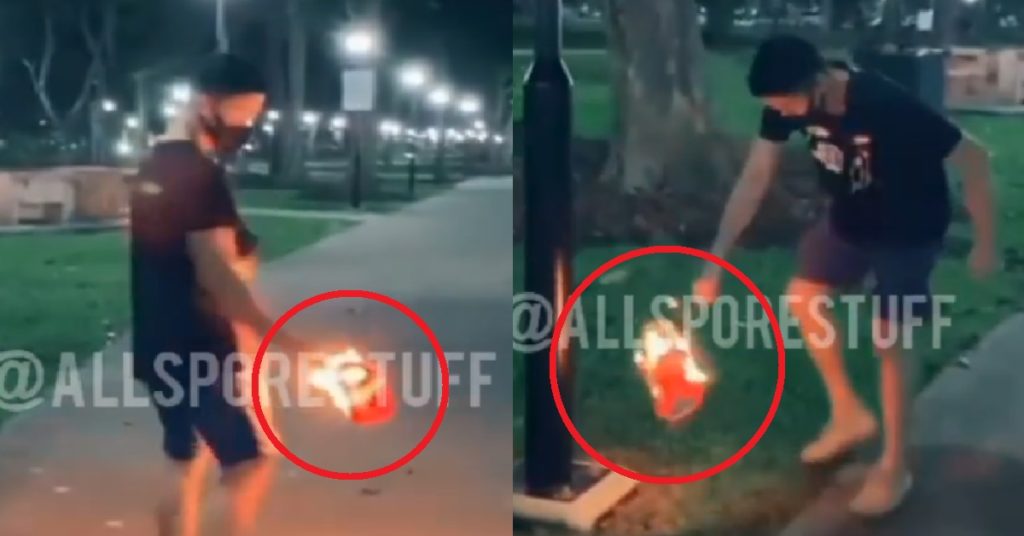 A video emerged online showing a guy having a casual stroll in the park with a lantern in his hand.
He was seen taking in the scenery while enjoying a peaceful stroll, celebrating the Mid Autumn Festival with his little lantern in tow.
However, his lantern soon caught fire as he was fully oblivious to the fire.
His friends was shouting at him "OI, OI!", to which he finally realised that his lantern was on fire.
Man went into full panic mode and threw the lantern onto the ground and stomped out the fire.
FULL VIDEO LOADING…
Image and video source: @allsporestuff on IG