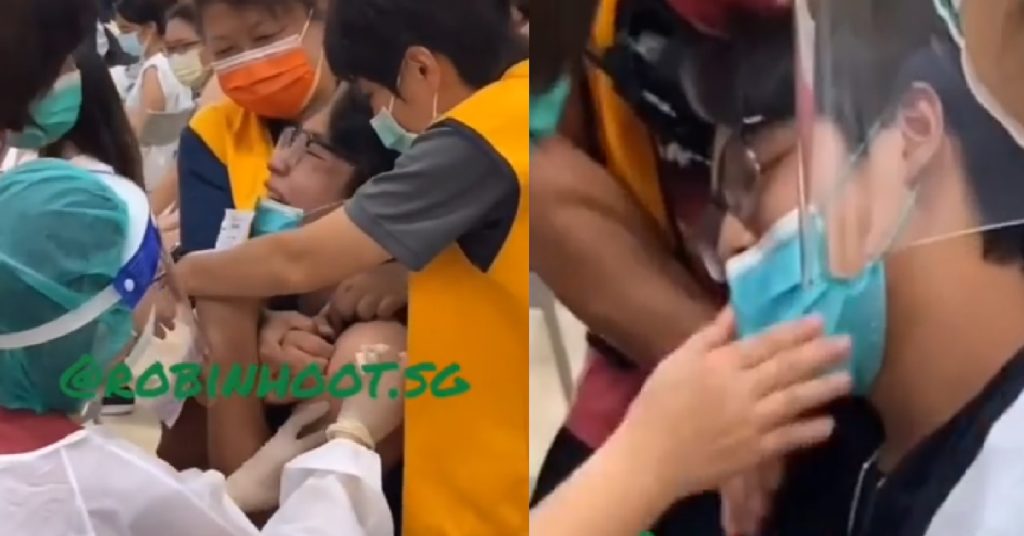 A video emerged online showing a guy getting his vaccination jab.
The guy was presumably deathly afraid of needles, and was screaming at the top of his lungs trying to escape, before he started crying.
He was then held down as the staff tried to calm him down, he then later fainted from fright.
The incident didn't appear to have happened in Singapore.
FULL VIDEO LOADING…
Image and video source: @robinhoot.sg on IG