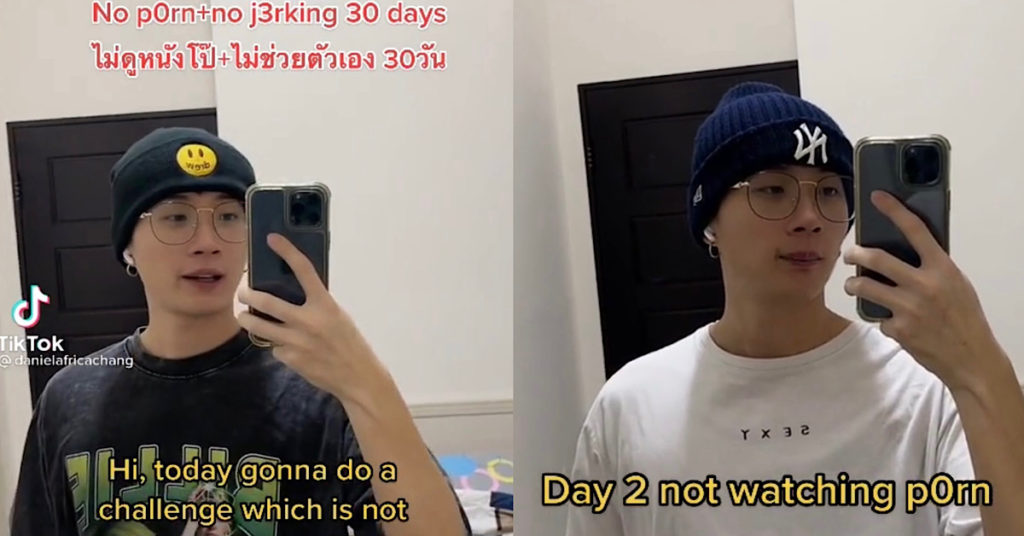 A netizen who is presumably Thai shared a video on Tiktok about his personal challenge of not w*nking and watching p*rn for 30 days.
Everyday, he will film himself in front of a mirror to count the number of days that he has not touched himself or watch an X-rated film.
After the second day passes, he fails his challenge and can be seen in front of the mirror with a tissue in hand and restarting the challenge again.
Full video loading…
Image and Video source: @danielafricachang Tiktok