A guy took to social media to subtly make fun of his neighbour who he is indirectly implying that they are hoarding up the common corridor space.
In the guy's passive aggressive post, he posted two pictures of the amount of carton boxes and stuff that the neighbours have placed at the common corridor, albeit being neatly stacked mostly outside the neighbour's unit but however obstructing the passageway leading to the stairs.
A closer look at the pictures shows that the cartons placed by the neighbour are mostly cartons of mandarin oranges, seemingly suggesting that the neighbours are owners of a business selling them for the upcoming Chinese New Year or simply just love mandarin oranges.
Here is his post
"Pls support Home base business, open daily 24hr, they have more stuff than 7-11"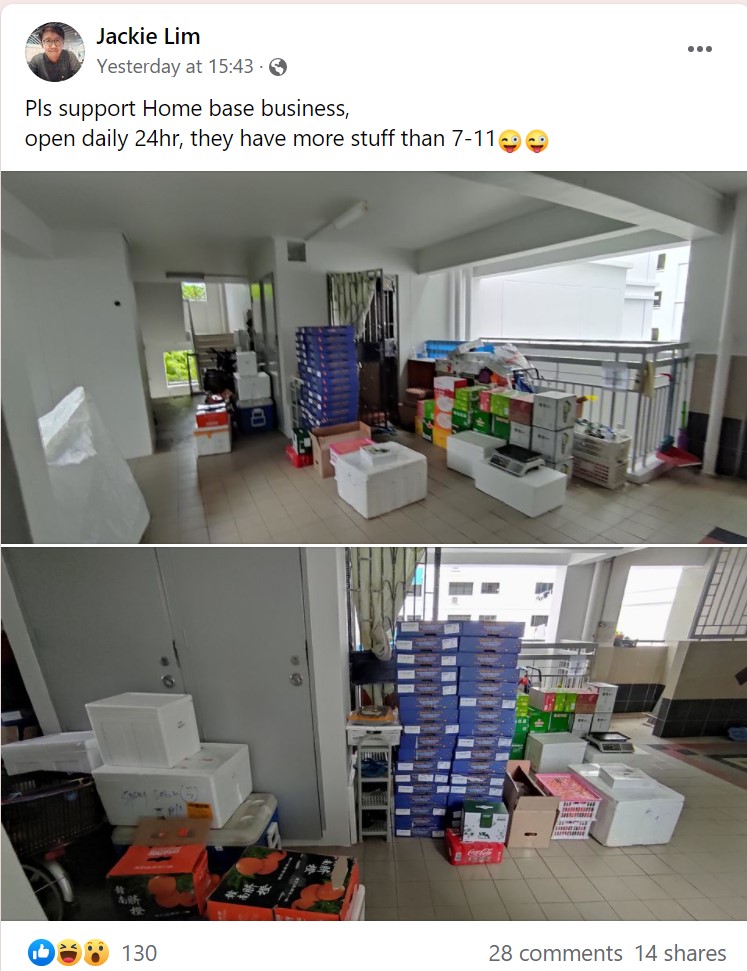 Here are what netizens think
Actually, neatly Stacked.. So it should not be of issue., nvr block pathway also. . Don't mistake this for hoarders.
Why do you stay beside a warehouse? But I think this is just temporary lah. Looks like they are selling Mandarin oranges for the CNY. Give and take.
1 of the box labelled spring onion. Use it to bai nian don't know if my grandma will whoop my arse or not.
I think some are for groupbuy. Maybe all the items are waiting to be collected by the buyers.
What's their live stream "selling" link ?
Everyone earning some money during CNY…R u complaining or supporting? Make your stand
Are they obstructing the area? No? Why you so kaypo.
You just passed by and take a picture Or they always keep like that everyday ?
Sorry, what is this complain about again? LOL
Wishin them all the success. Support local. Huat ah!
So good, got fresh fruits to buy no need go market. In times of pandemic cannot go out to market you will probably appreciate your neighbours
Image source: Jackie Lim/Facebook