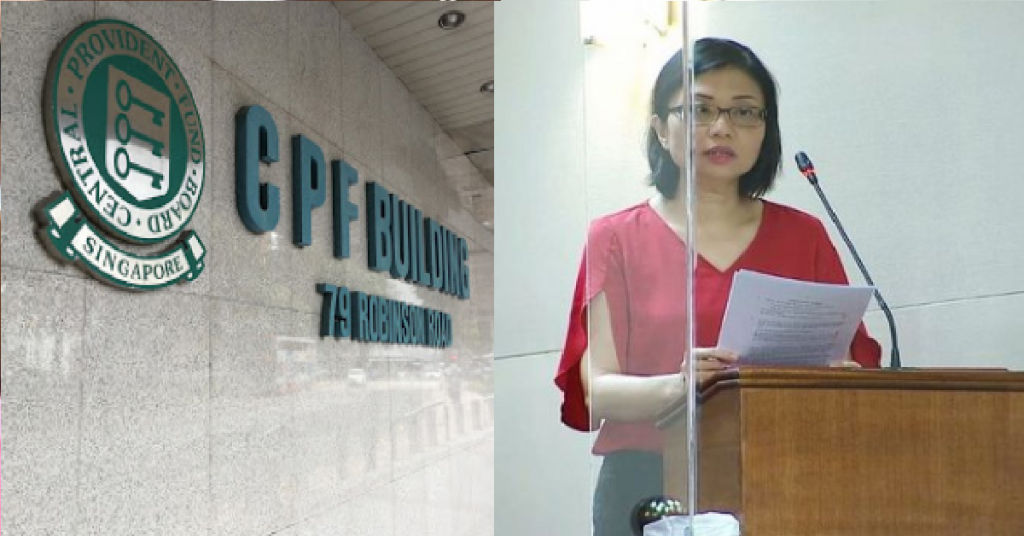 Due to the Covid-19 pandemic, many Singaporeans have either lost their jobs or had their income significantly reduced.
Although they are being helped via numerous schemes such as the Covid-19 Support Grant, it requires substantial funds from the national reserves; and it currently only lasts 3 months, while Singaporeans who are on the hunt for another job may take longer than that.
Non-Constituency Member of Parliament (NCMP) Hazel Poa, had suggested to allow jobless Singaporeans to dip into their CPF savings, to help them stay afloat for longer.
Giving her maiden speech in Parliament on September 2, Poa noted that the CPF system has worked well for many Singaporeans and for those who have lost jobs and are facing financial difficulties, they do have savings but its "trapped in an account they are unable to touch".
Poa acknowledged that the CPF savings are for future needs, but added that it's "scant comfort" to Singaporeans facing "immediate distress".
She said that CPF should be a source of financial security at all times and not just in the future.
She suggested that the usage of the CPF saavings could be in the form of a loan, where it can be repaid when the applicant has found a new job.
She highlighted that not doing so would fuel dissatisfaction and even mistrust in the CPF, along with later withdrawal age and the increasing minimum sum.
Poa also proposed indexing CPF Life payments to inflation, where the Government could pay the extra amount adjusted for inflation.
Essentially, if $1,000 is paid out from CPF Life, the inflation of (let's just say for example) 5% would be $50, which could be topped up by the Government.
Explaining her reason, she said that if inflation becomes rampant, the CPF savings from Singaporean's early working years would not be sufficient to cover their retirement.