non Finance, non loan, non property, non banking, non credit card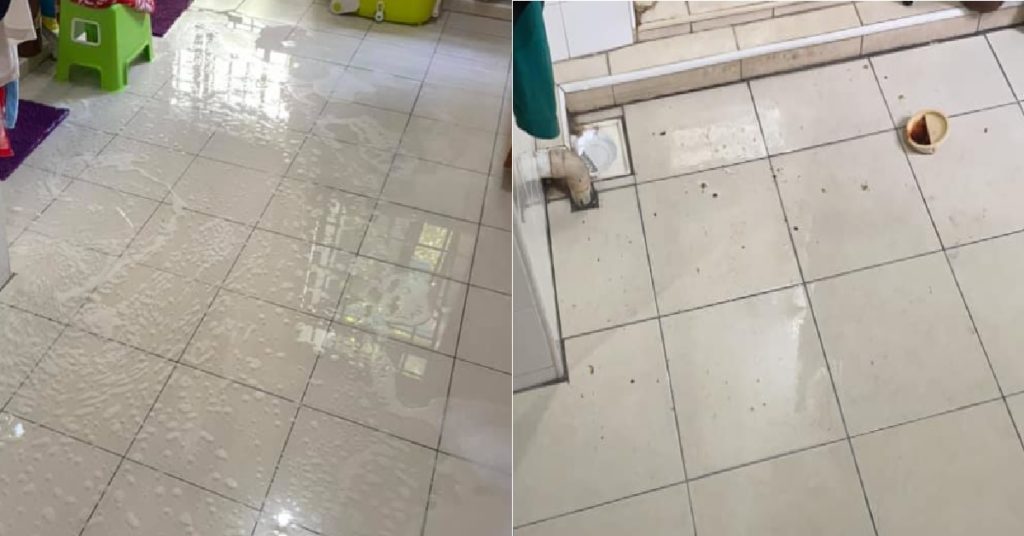 A netizen took her story online to complain about a water pipe back flow that has been happening for more than 1 month.
She said that she was unable to do laundry while units above her are doing as the laundry water that flows through the pipe would flow back to her unit.
Her family has been tolerating this for over a month and has contacted the town council hoping for a resolution. However, the town council allegedly said that there was no clog of pipes at level 1.
Yesterday morning (8 June) she did her laundry at 2am. However the water from her laundry started flowing back to her house at around 7,30am.
After 7.30 am, units between 3 to 11 started their daily washing and water started flowing to her house, including oil, food debris, soap, and insects.
HERE IS HER STORY…
"Since 14 May, my flat has met with this backflow issues a temporary solution only came up 1 month later.Each time there's unit above me doing washing, the water is unable to flood out to the apron and mainhole as quickly and thus result to the backflow of water to flood into my unit and only subside after few mins or secondsSo my family has been tolerating this for a month eventhough we have been telling town council multiple times that something must have choke somewhere at level 1 and underground.
However, they just keep claiming that nothing is choke at level 1 and the underground as the water always flows out smoothly when they attempt to put a bucket of water out.
For the past few weeks, my house is still able to do washing without causing any issues as long as the units above my unit is not doing any washing.However just this morning, things has become worse, at 2am( I have no choice but do this in the wee night when every unit is alseep) I am doing up my laundry, when the water is being discharge, the water started to flow back to my house. We realise the mess today around 7:30am.
After 7.30am, units between level 3 to level 11 started their daily washing and water started to floods in immediately and not subsiding. These are all contaminated water which consist of soap, oil, food debris and even dead insect bodies.Town Council mention that we will need to do a bypass pipe, however level 1 unit doesnt agree to have the bypass pipe, thus we agree that bypass pipe to install at my unit, However, this would not be full resolve if the choke between my unit to ground floor is not being cleared.
I wouldn't think that this is acceptable to any owner , especially we have to clean up all kind of dirty water that flood in daily into our hse. If this belong to your house, will you allow it to only be partially resolve 1 month later? Please put in some attention to this issues as this is something that happens regularly to old housing estate.Otherwise, changing of pipe/ upgrading of the pipe should be taking place for old estate and checking of the underground pipe should have been done as well.Resident of Toa Payoh East Block 26."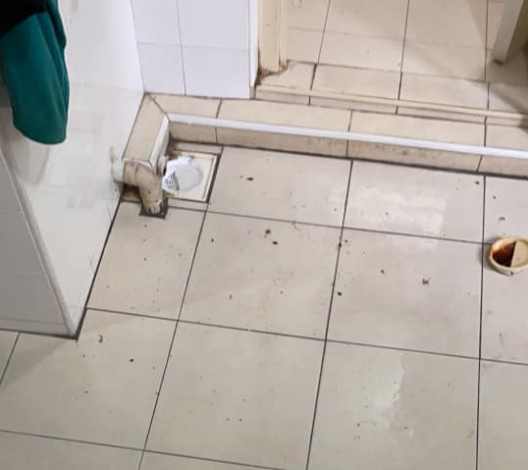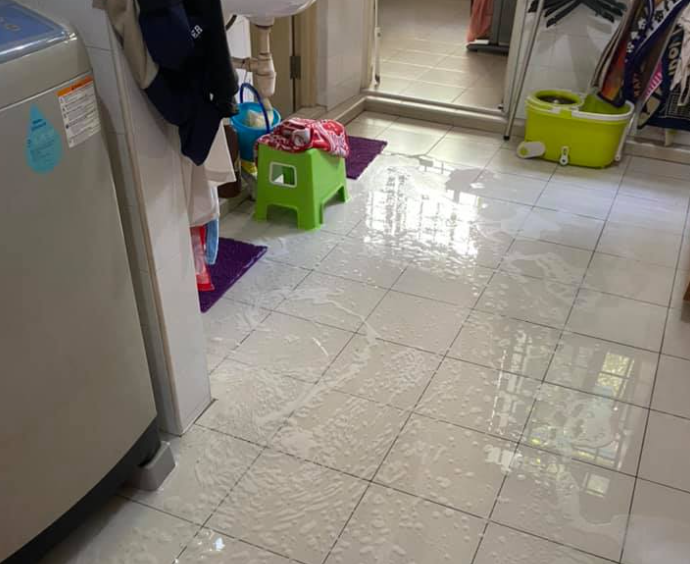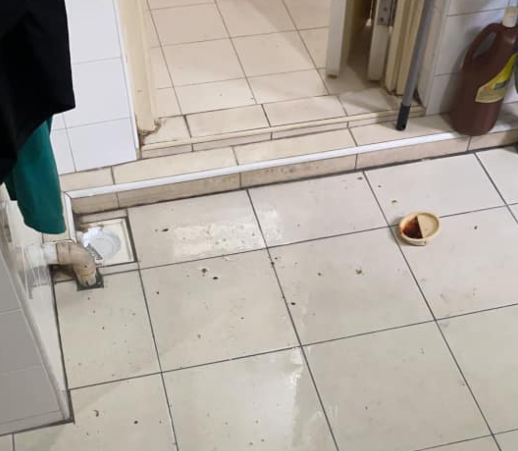 FULL VIDEOS LOADING…
Image and Video Source: Facebook Belinda Tan