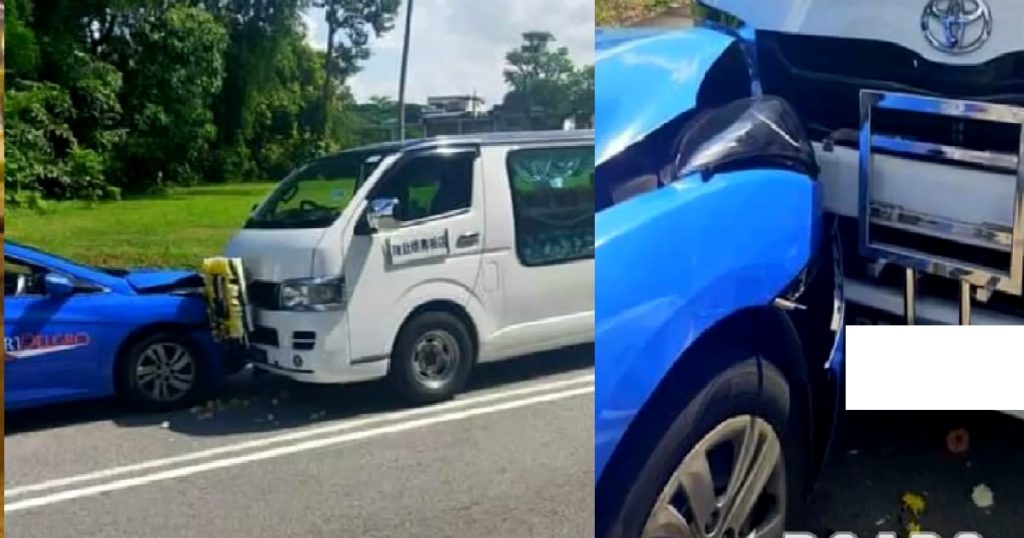 Photos of an accident between a Comfort Delgro taxi and a hearse carrying a coffin inside surfaced via Roads.SG on Facebook.
Addressing the accident, Ms Tammy Tan, the group chief corporate communications officer of Comfort Delgro, said that the taxi was travelling straight when the hearse, on the lane in the opposite direction, swerved into the taxi's lane and crashed head on.
Another van also collided into the back of the taxi.
The taxi driver was ferrying a passenger at the time of the incident as well and he called the police and ambulance for her.
The funeral company of the hearse declined comment when pressed on the incident, it is unclear what ensued following the accident.
image and video source: Roads.sg on FB