Hi-Chew previously announced that they will be discontinuing the green apple flavour for their famous and beloved chewy candies.
Following that, some users in Carousell have since taken the opportunity to mark up prices of the candy in an attempt to make a quick buck.
Some listings of the green apple flavour of the candy are seen being priced at up to $500, with the Carousell user listing it as a "limited edition green apple".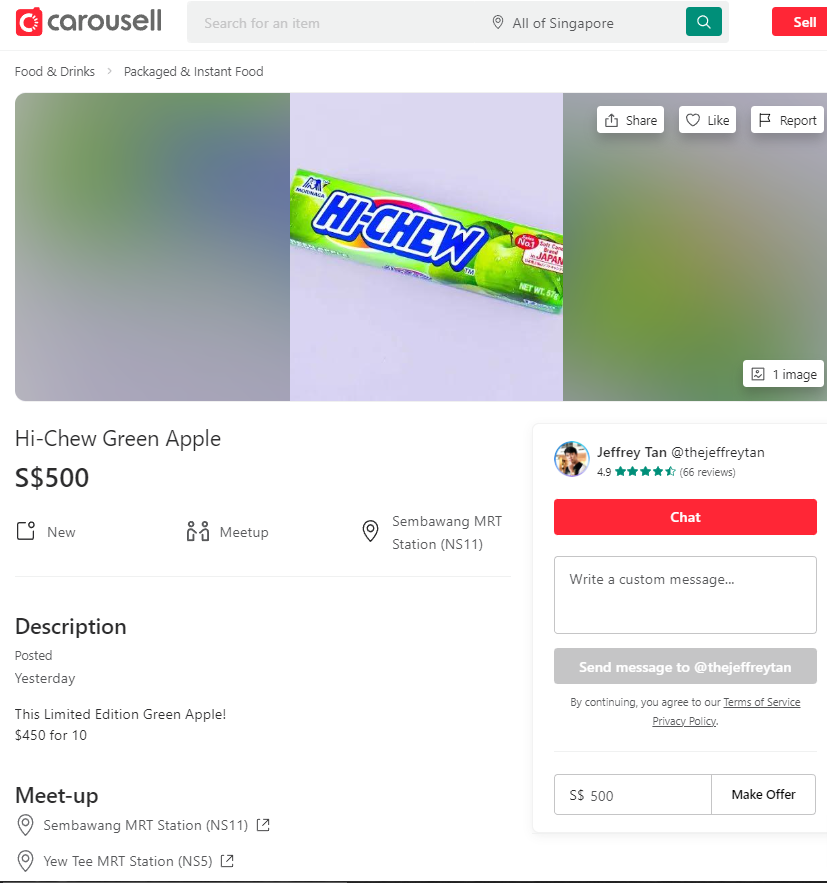 The second most expensive listing for the green apple flavoured candy comes in at $120, with the seller saying that it comes from his "secret stash".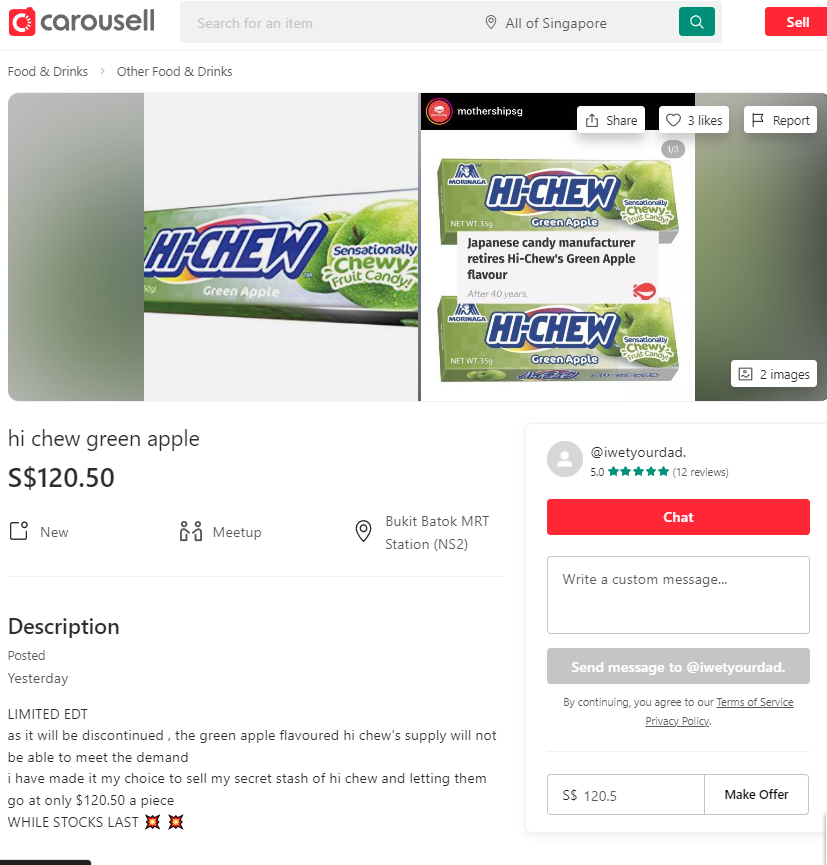 Discontinued
The company that manufacturer the Hi-Chew candy, announced on 2 August that they will be retiring the green apple flavour.
They citing the flavour's declining popularity with consumers, but said that only the 12-piece green apple pack will be affected.
The apple flavour will still be available in their assorted packs.