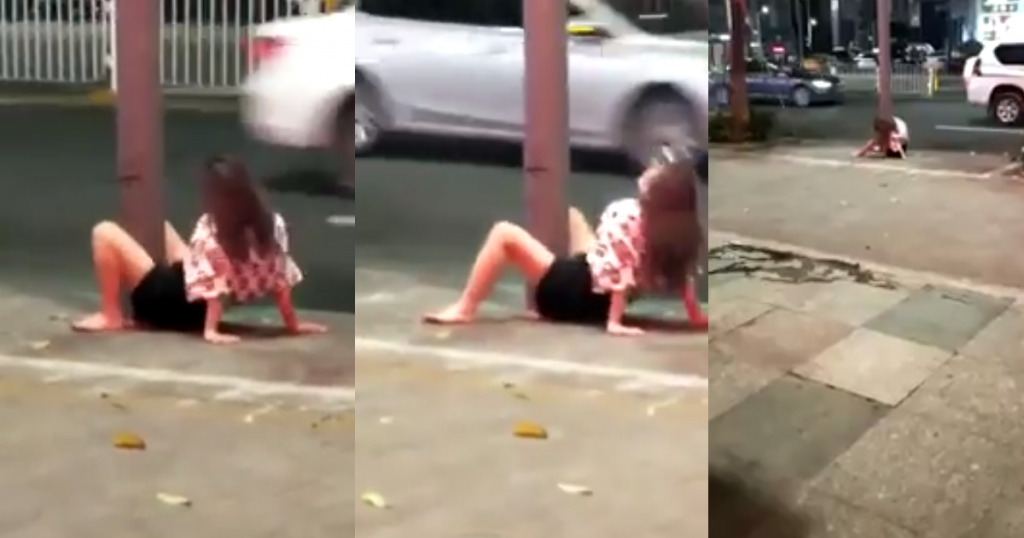 A video of a girl was recently uploaded on Facebook showing her doing some obscene acts towards a public property.
The girl could be seen literally high and it is believed that she is high on substance. She then proceeded to grind her privates against a lamp post vigorously.
The condition of the lamp post due to the obscene act is currently unknown due to her aggressive actions against the public property.
FULL VIDEO LOADING…..