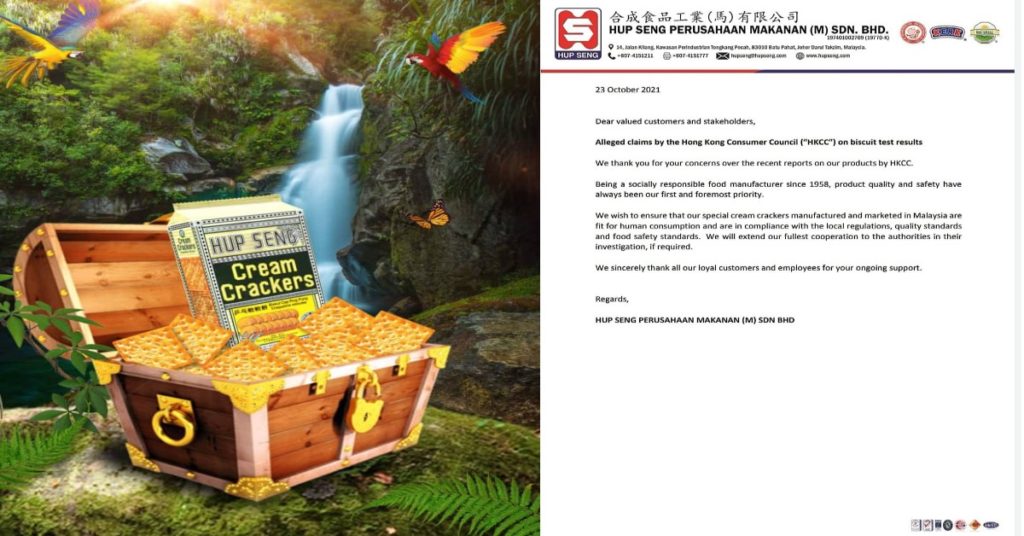 In reply to a report where the Hong Kong Consumer Council allegedly claims that there are cancer inducing substances in Hup Seng's products, Hup Seng has came out with a press release to debunk these claims.
Hup Seng started by saying that they have been a socially responsible food manufacturer for almost 63 years since they started in 1958, taking the quality and safety of their products with the utmost priority.
They also mentioned that their special cream crackers are in compliance with local regulations in Malaysia, and will assist fully in investigations if required.
They ended off by thanking their loyal customers and employees for their support.
Image source: Hup Seng Facebook