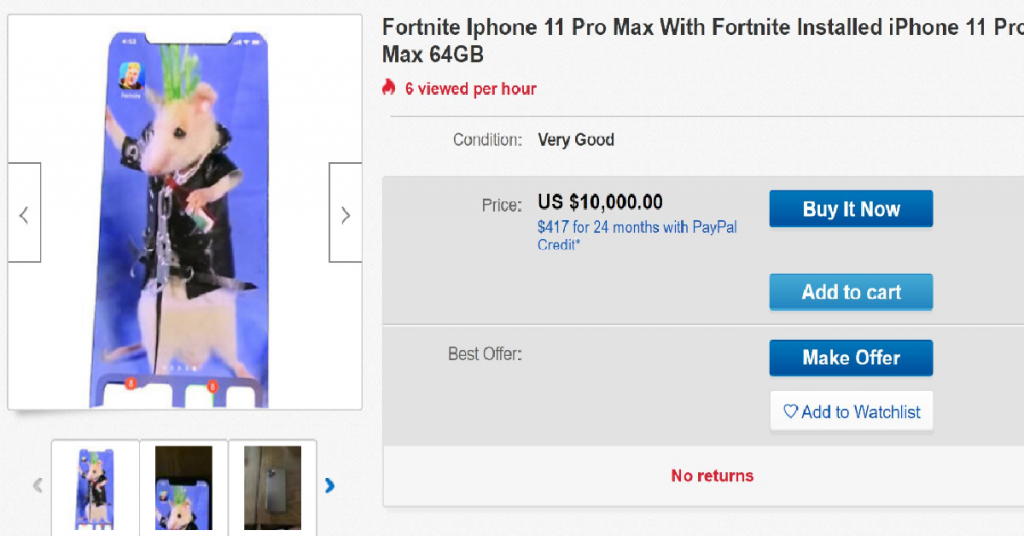 The popular game "Fortnite" got an update last week on Apple and Android, where players bypassed the companies' digital payment systems and the payments went directly to "Fortnite" studio, Epic Games, instead of Apple and Google.
Both Apple and Google then pulled "Fortnite" from their digital storefronts, calling the update a violation of their term-of-service.
Epic Games subsequently sued both companies for what it deems anticompetitive behavior.
However, with all these being said, if you already had "Fortnite" installed on your phone, Apple is powerless to remove it.
As a result, some iPhone owners with "Fortnite" installed on their phones have listed their phones for as much as $10,000.
"Fortnite" was removed from Apple's App Store and Google's Play Store last week. Players could bypass Apple and/or Google and buy in-game virtual money directly from Epic at a 30% discount.
And although the popular game was pulled from the App Store last week, Apple has repeatedly said that it wants to put the game back as it is one of the most popular games.