YouTube channel Let's Go! posted a one hour and 30 minutes documentary on their channel, documenting the gang situation, the alleged drug trade and other seedy activities in Singapore.
At the beginning of the video, the vlogger was seen taking a stroll along the streets of Geylang when he came across a group of illegal drug peddlers selling their wares in public.
He took a video of the sellers and their pills, drawing angry reactions from them, with one of them shouting at him while waving his fingers "MONEY, MONEY!" and another enraged uncle picking up a chair and chasing him with it.
He then went on to describe how "this is a black market area in Singapore, where the sellers offer prohibited medicines. This is illegal trading guys, in broad daylight."
The vlogger claimed that the men threatened to stab and kill him, and when he tried to leave the area, the guys allegedly tried to follow him for several blocks.
He said that he really can't believe that something like that could happen in Singapore, and in broad daylight no less.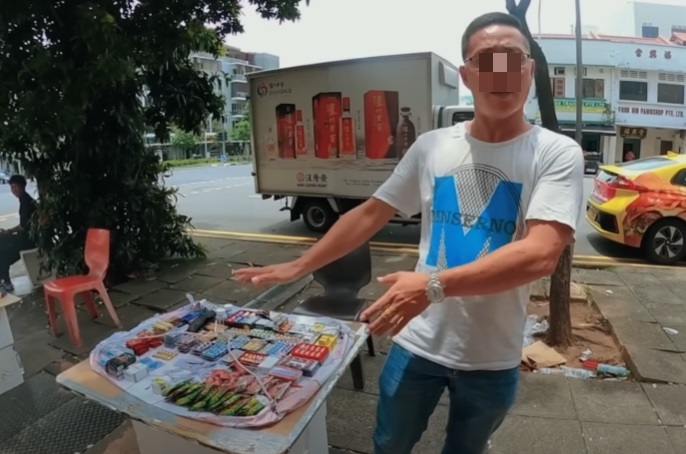 Gangsters in Singapore
He kicked off his documentary on what he described as the "underside" of Singapore, showing the "slum billings" of Singapore where the poor people live, as well as interviewing former gangsters and their violent histories with secret societies in Singapore.
The vlogger interviewed a former Singapore gang member, Lin Dao Cheng, who was featured in another video by MOSG back in 2021 where he shared his experiences with gangs.
He introduced Lin as one of the former heads of a gang called the "24 Triads" where his territory was the Jalan Kayu area. Lim shared how he used to collect protection money from the people and shops in the area, from between $500 to $1,000.
Lin shared his former gang tattoos on his hand, and his experiences going in and out of prison.
He shared how he had to prove himself to the gang by slashing other rival gang members in fights, where in one instance he chopped off the hand of another gangster.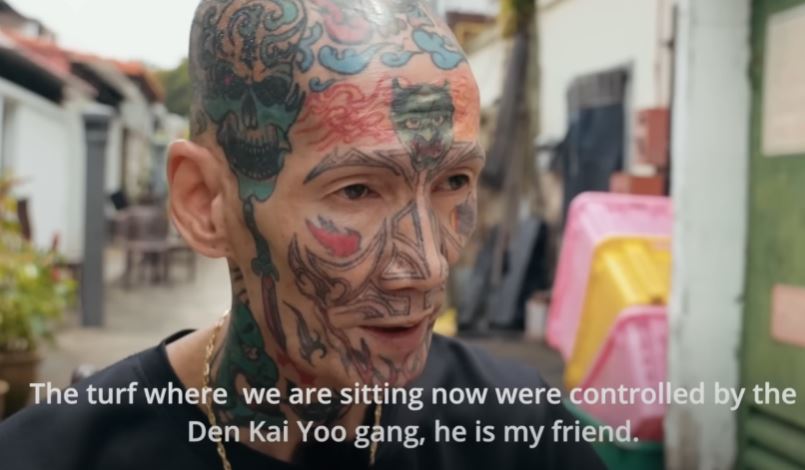 Geylang
Taking to the streets of Geylang, the vlogger shared about the illegal drug trades going on in the area. He interviewed one of the sellers peddling his wares, asking him if the drugs are available in legit drug stores; to which the seller said " I think this one you can get in the USA."
Let's Go! then filmed a close-up of the illegal drugs being sold, explaining that the most popular drug sold here is Viagra, which is much cheaper than in legal drug stores – one of the peddlers offered to sell him a tray of Viagra for $100, claiming that it would cost about $1,000 at an official pharmacy.
The vlogger then walked into one of the alleys to continue with his filming, when he encountered a couple of men who asked him if he was doing YouTube. One of the men was also seen holding up a syringe in his hand, presumably for drug consumption.
He then asked the man if he was doing drugs, to which the man (who was holding the syringe) then hid his hand behind his back and said "no, (points to camera) you recording right?" Someone then shouted at the vlogger from behind him, as he hurriedly made his way out of the alley.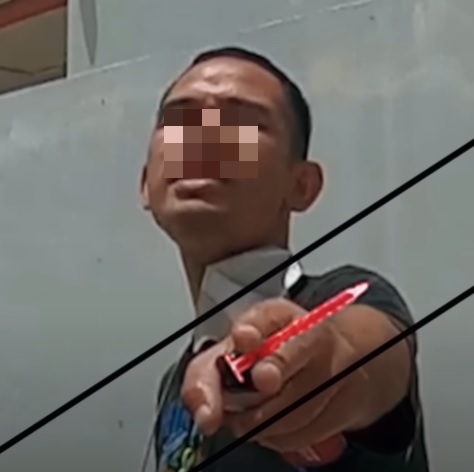 FULL VIDEO LOADING…