A Facebook user, Ching Hwee Shuen, shared how she received a message from a girl whose boyfriend added her on Facebook.
The other girl message Ching, "Hi, my bf follow you on FB, can you remove him from your FB?" before asking her if he texted her on her Facebook.
She also asked Ching to remove him from her followers, to which she asked if she has to search one by one for her boyfriend's name on her followers list.
The girl then gave a few more demands to Ching, asking her to delete his friend request, remove him from her followers, and block him.
Ching then told her that she will do it when she's free, to which the girl then asked her "its just a 2-minute thing, you now not free?"
Ching then hits back at the insecure girl telling her that she is "annoying", and that "he is your bf, so tell him instead of me."
netizens' comments
Lol really insecure sia… at least u entertain her. Lol the part she say just a 2 min thing I would have been triggered. 2 min of my life as a favour to you because you so insecure
Siaxuey xmm , this kind the relationship won't last one. Immatured and insecure. The bf should run LOL
u should ignore her instead of replying her. replying her will only make her more insecure i guess.
I like how she already had all the steps ready for you to follow.
Step 1 ….
Step 2 ….
Maybe this is the SOP whenever the BF follows someone new. Very insecure very toxic.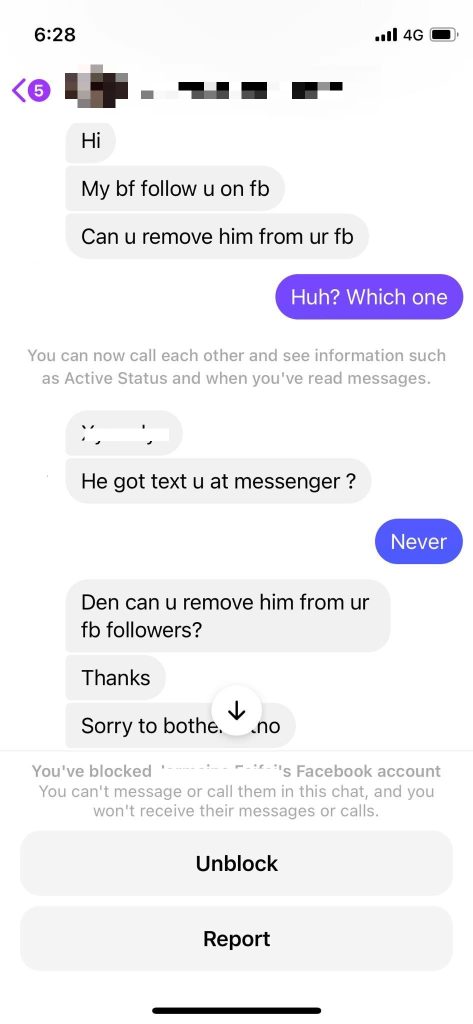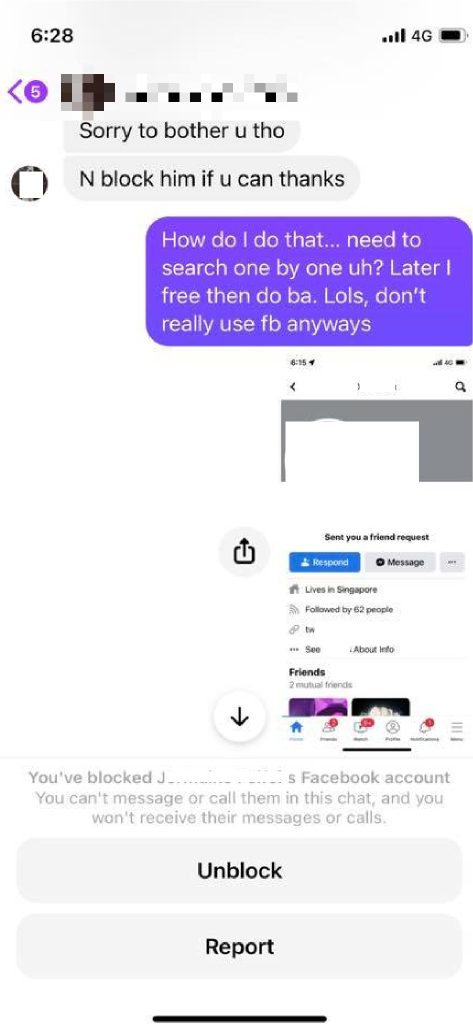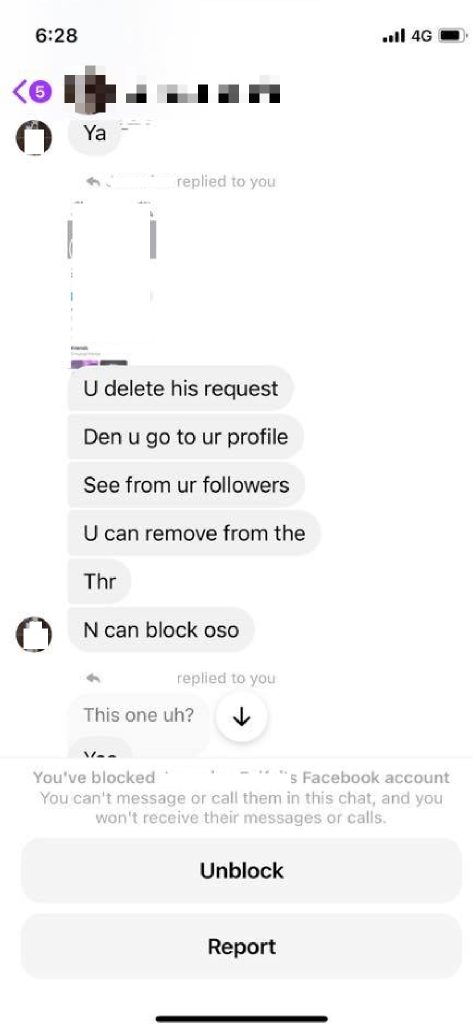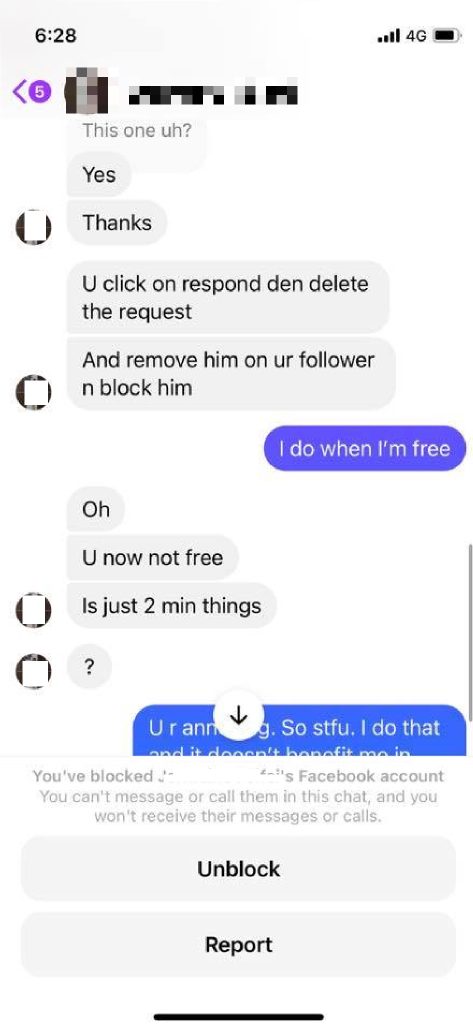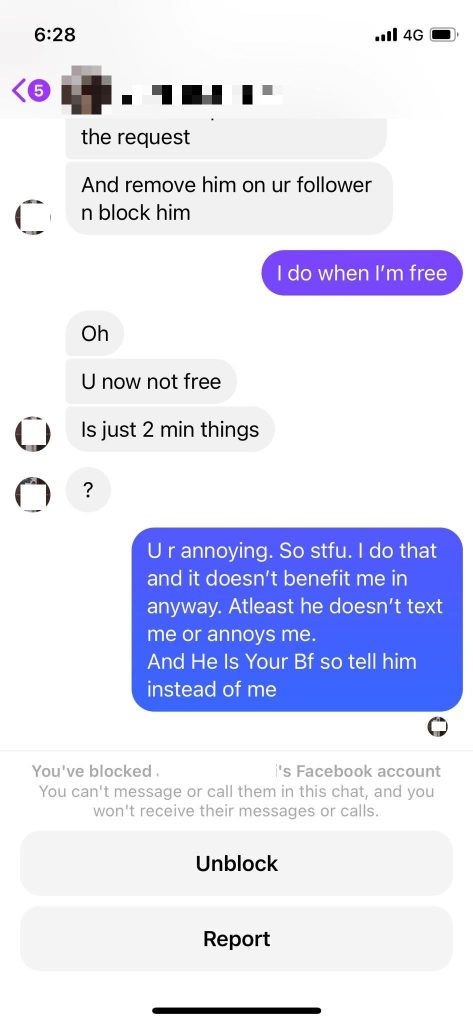 Source: Ching Hwee Shuen on Facebook