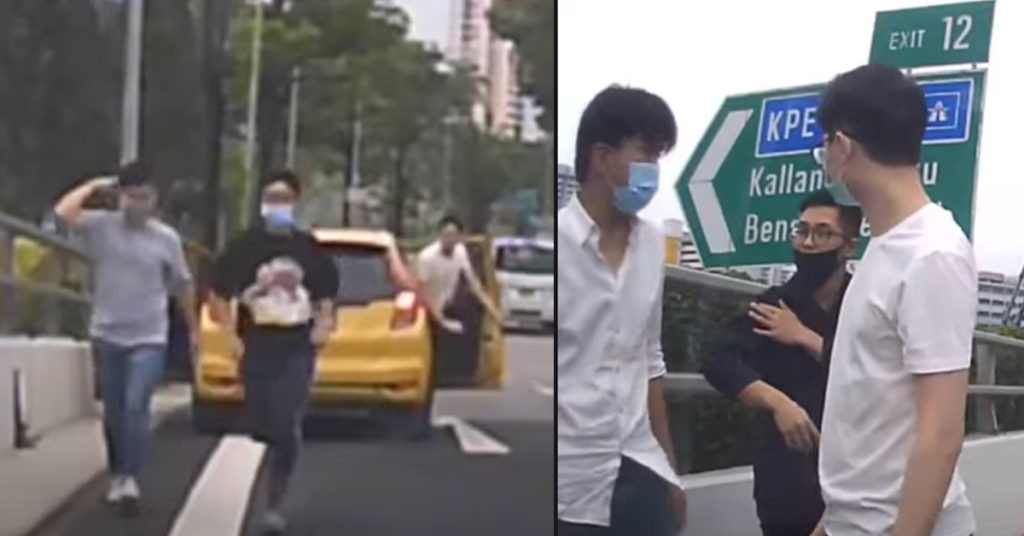 A video was uploaded on youtube after an accident occurred on a highway between a car and a van.
Moments later two cars stop on the road 7 men approached the accident site (They were faster than Police and EMAS).
The man claimed to be an insurance claims specialist and offered their service, a total of 7 men came and offered their services. There are at least two of them that was not wearing a mask or not wearing it properly.
Here is the video: