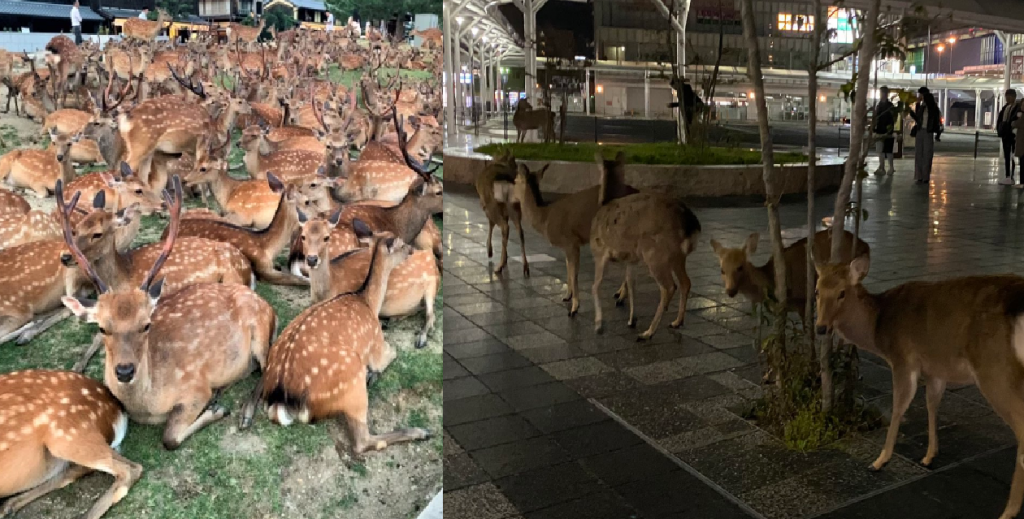 A tour location in Japan that is famous for a large number of deers that coexist with humans in the city has run off from the parks.
The park is usually full of tourist who feeds the deer with rice crackers that are sold in the park.
With the hit of the Coronavirus, there has been a huge decline in tourism in Japan.
When there is no tourist to feed the deers, the animals have no choice but to roam the streets to find food. A herd of the deers was seen as far as 2 kilometres from the park