A netizen who uses Weibo has been sued for defamation by Singaporean Mandopop singer, Lin Jun Jie, also known affectionately to fans as JJ Lin.
Statement by Law Firm representing JJ Lin
JJ Lin's company, JFJ Productions, has engaged the services of Shanghainese law firm, 'Shanghai Jiu Ze Law Firm' in this defamation lawsuit.
In a statement put up by the law firm on Weibo, it states that an online user by the name of Xie Minghao had tarnished the reputation of JJ Lin by accusing him of allegations which are downright fake and legal proceedings are currently halted because Xie has also been detained for other criminal issues.
The defamation trial against Xie will continue once he is released.
They also stated that there are still laws governing the internet and what an individual publishes or says on the internet can be used against them.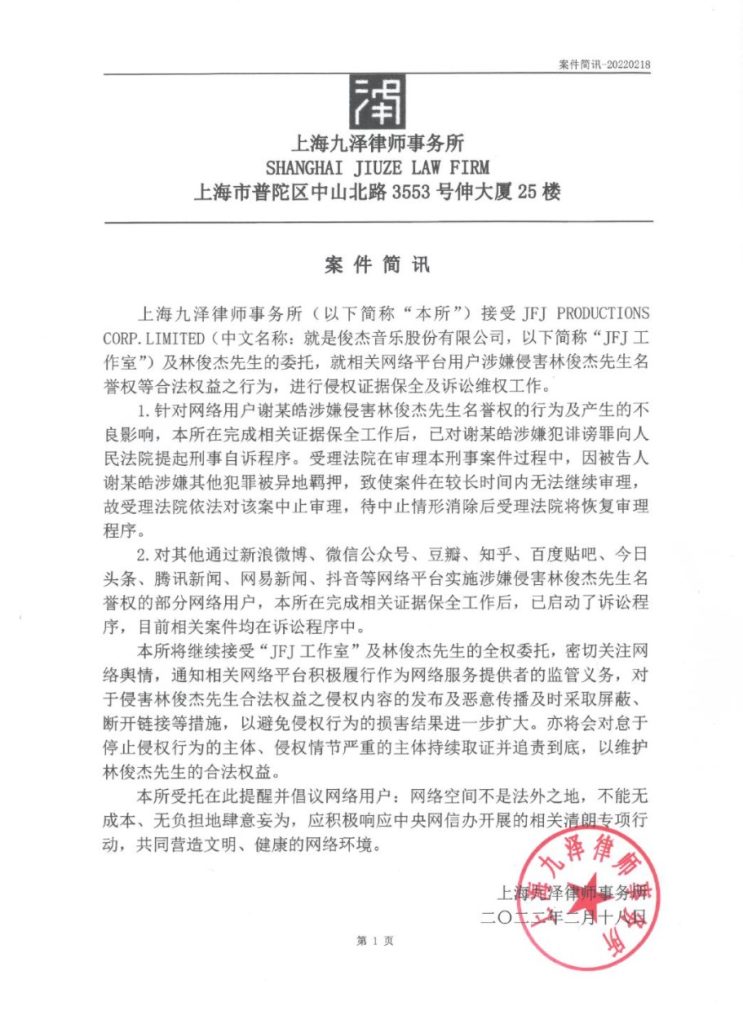 Accused by Xie of drug use and many other allegations
Xie had earlier in August 2021 accused JJ Lin and Wilbur Pan of drug use, influencing others to consume drugs, evading taxes and also forcible violation activities.
He had earlier said that he was an actor but no one knew who he was.
On his Weibo page, he had said that he have strong evidence against the deeds by JJ and Pan and even asked authorities to conduct drug tests on both JJ and Pan.
He also said that if his allegations against the both of them turn out to be force, he will accept any legal actions taken against him and on top of that he also asked the media to report on both of their deeds.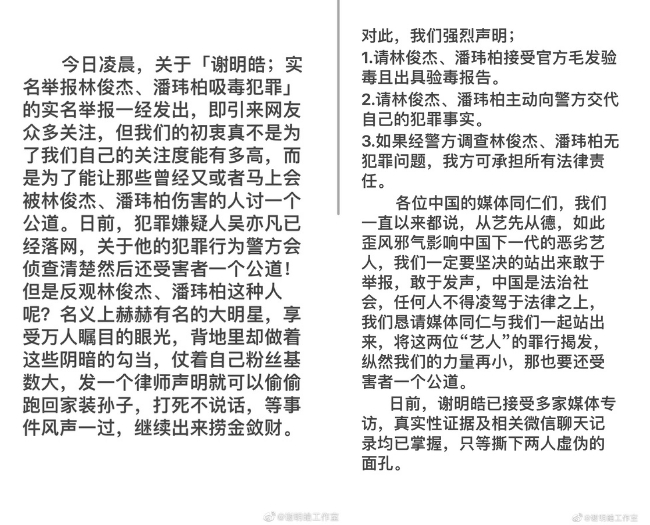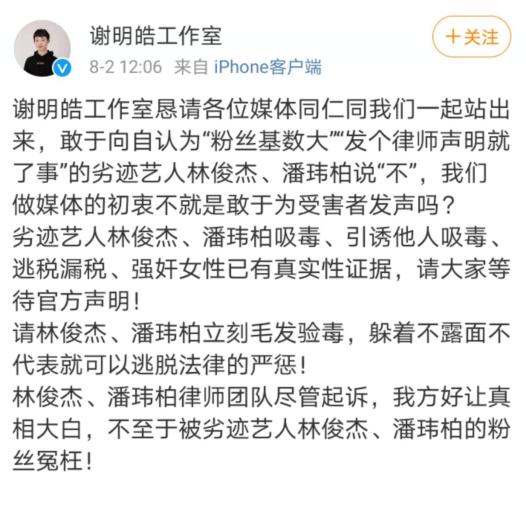 This is how Xie Minghao looks like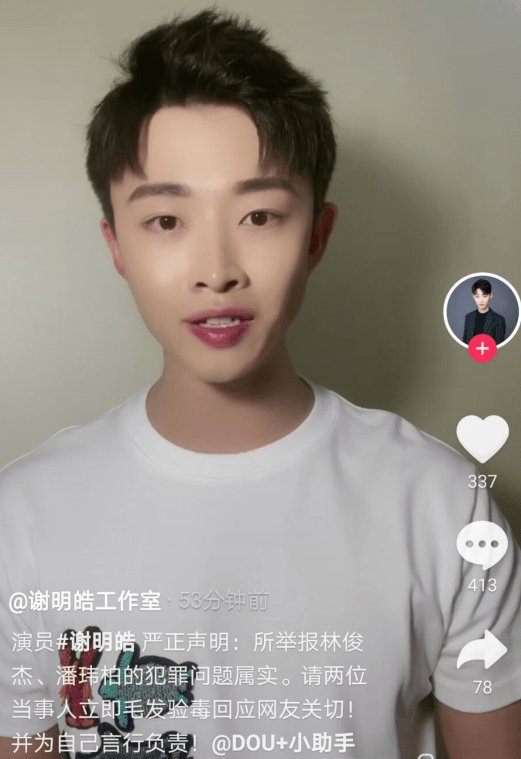 Stay tuned for more updates of the ongoing saga and to see what the outcome will be.
Image source: 上海九泽律师事务所官方微博, 谢明皓工作室/Weibo, JJ Lin/Instagram