non Finance, non loan, non property, non banking, non credit card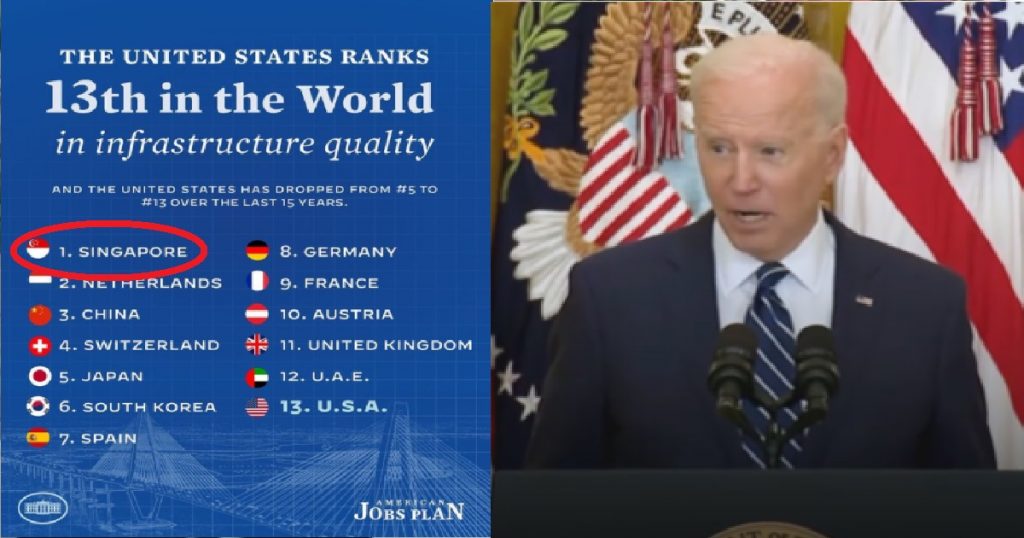 Joe Biden, the President of the United States, gave his first full press conference and speaking to multiple reporters, he spoke about voting rights, immigration and the Covid-19 vaccine, among other things.
He also gave a little shoutout to Singapore.
He said that America ranked 13th in the world for quality of infrastructure, the same rankings put Singapore right at the top of the list, above even USA, China, Switzerland and Japan.
Biden was referring to the World Economic Forum global infrastructure rankings.
To which he outlined his plans to invest in America and push the US up the rankings.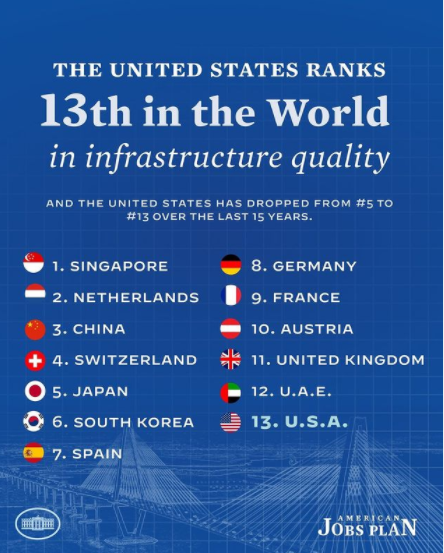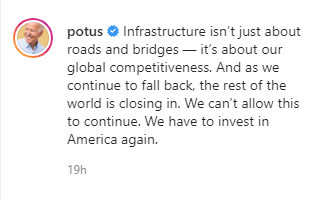 Images source: @potus on IG