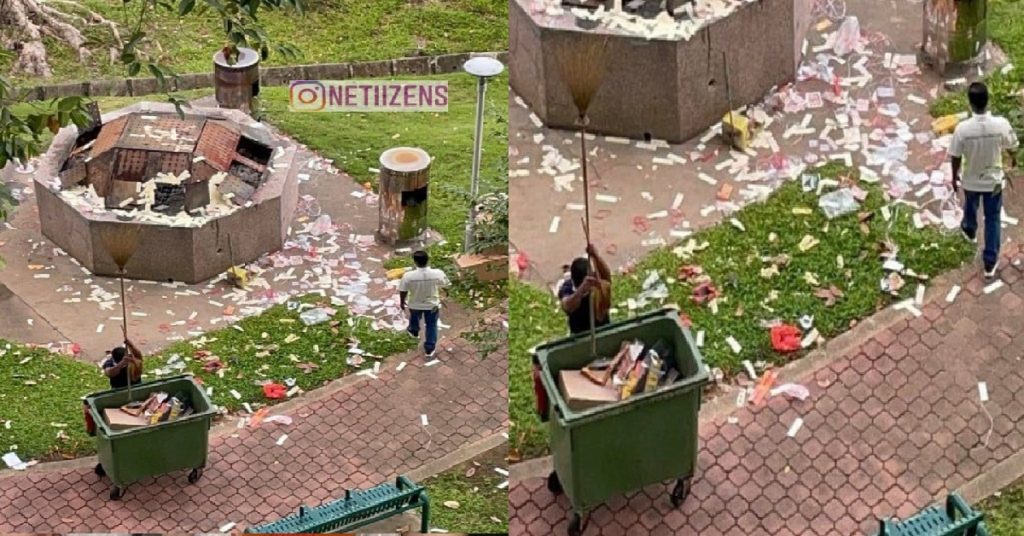 Yesterday (6 September) marked the last day of the Hungry Ghost Month.
Islandwide, devotees were seen burning joss paper and making offerings to appease and bid the "good brothers" farewell and send them back on their journey to the underworld.
However, an image emerged online showing the inconspicuous mess that some of the more inconsiderate ones have left behind.
Joss paper were seen strewn all over the place, everywhere but the bin; as the cleaners struggled to clean up the mess.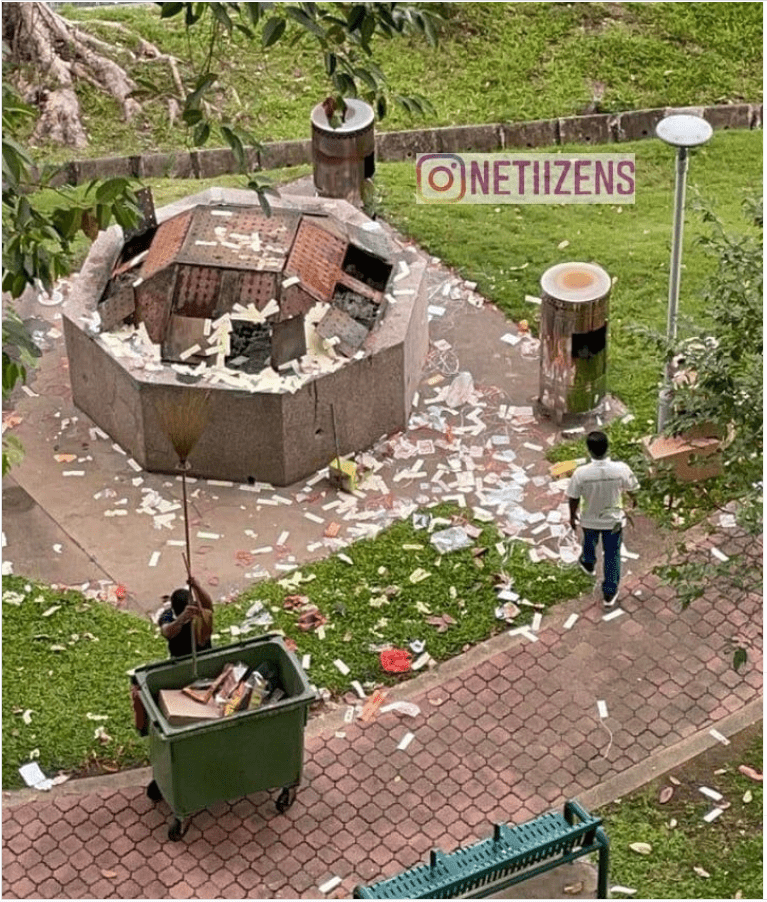 Images source: @netiizenz on IG