Whenever we order from mixed vege-stall or "economic" rice stalls the price can range from $2 for 1 vegetable to a whooping $10 plus dollars depending on the ingredients.
But a stall at Jurong West might have gone too far after charging $12 for 1 vegetable, 1 meat and 1 fish.
The netizen who paid for the meal said: "Jurong West BLK 504 mixed rice charges $12, the piece of fish is $8! Really crazy prices .."
Eat Fast Food also cheaper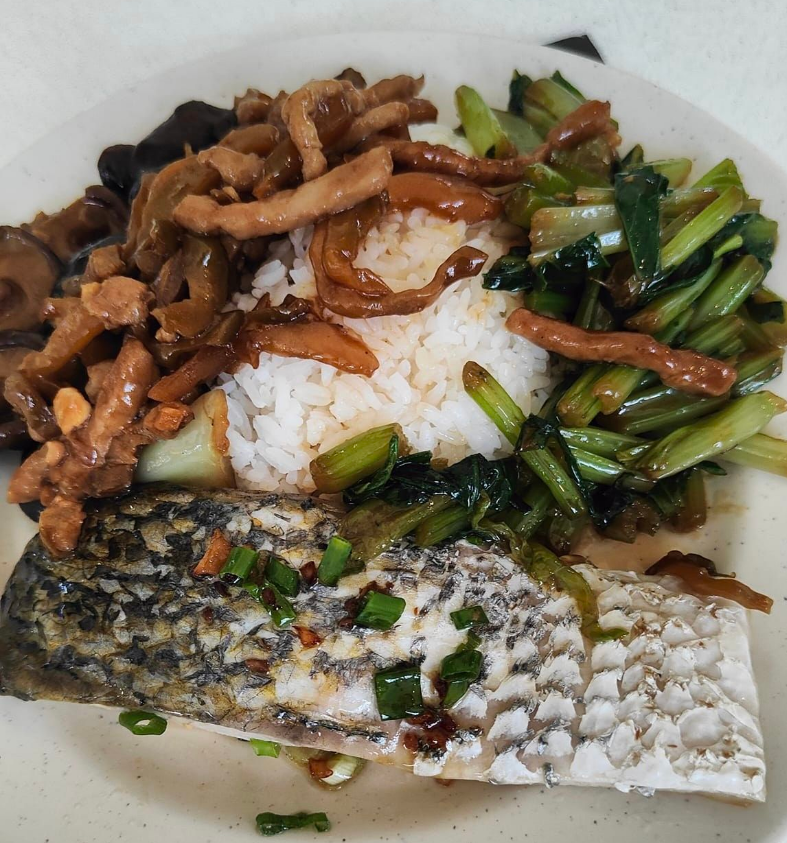 Some netizens commented that fast food used to be the more expensive option but it is no longer the more expensive option. As fast food meals typically come with a drink and there is air conditioning compared to a coffeeshop.
Netizens who saw the post started making comments advising consumers to not order big pieces of fish from mixed vegetable stalls as the price are often ridiculous.
Here are what netizens think:
Tat 1 is piranah bro they go and catch at amazon tats why expensive
Wah..fish meat from Mermaid ah?
When you order in future, do ask and you have the right to reject no gun pointing at you & yes it's ridiculously expensive but to avoid paying more ASK rather than you complain behind after that 
Avoid ordering fish, meat in big pieces if on budget. I order 1 meat 1 veg already $3.50.
Depend on the type of fish. When I want to eat fish, I only the steam fish + steam egg $4+ from ABC. The other stall always give me 3 pieces of sweet n sour fish + fried egg + veg only $3.20