Just to give some background, I moved to a new place mid Feb 2022 and signed a 2 year lease. It's a 2 bedroom house so I found a flatmate for the other room who's added as an occupant to the lease.
Cut to Sep 2022 I have been asked by my company to relocate to the US, so I proposed to my owner to transfer the lease to my flatmate who wants to continue staying and I will compensate agent for the pro rated commission for ending my lease.
Now the agent/owner are being unreasonable and forcing me to forfeit my deposit and pay the agent fee on top or pay 7 months rent(time to diplomatic clause) to get the 2 months deposit.
If my flatmate is taking over the lease and owner has 0 financial loss as he continues to get the same rent and he will get new 2 months deposit from my flatmate, so I don't understand why he needs to forfeit my deposit?
Did anyone face similar issues with owners in singapore? Also even if am willing to let go of deposit and pay the agent fee, on the day of leaving if the agent creates any issues in order to extract more money from repairs can i just ask them to use my deposit for repairs and leave the country? What are the implications after leaving the country? Can they reach out to me?
To add more context, owner lives in Canada and recently came down to SG in June when me and my flatmate met him in person and he verbally agreed my flatmate to take over the lease and for me to find a replacement for the room. Just yesterday he entirely flipped on us that yeah we discussed and we didn't agree.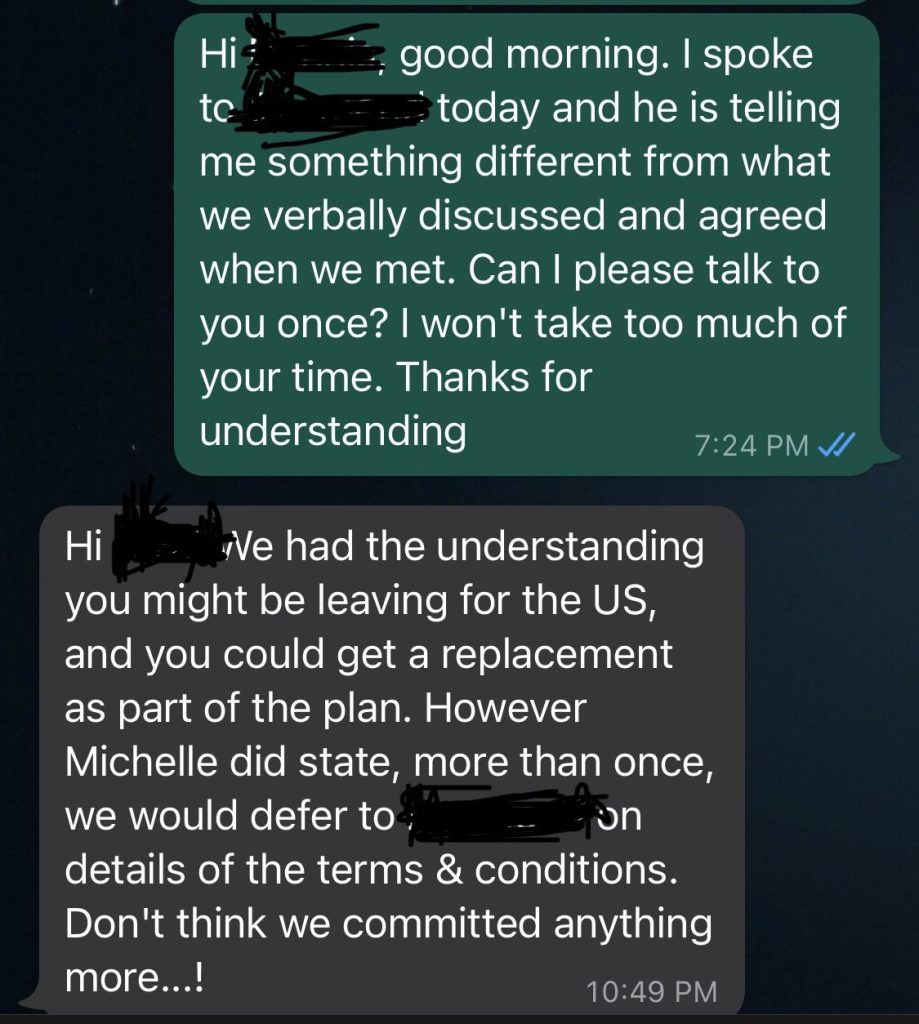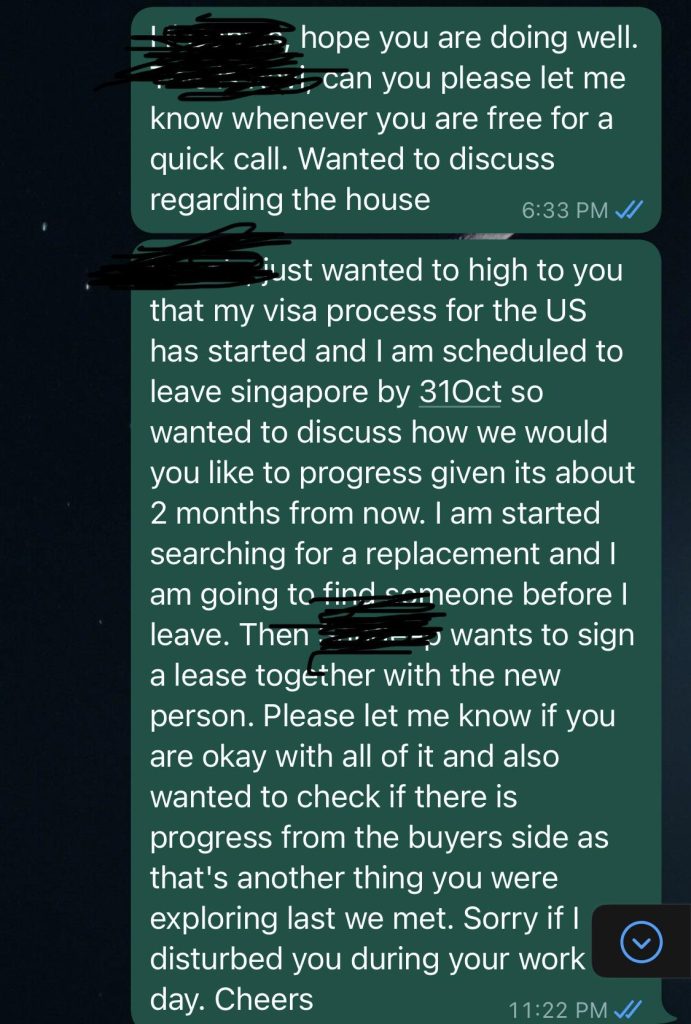 Literally at this point I feel like laughing at the ppl who have never been a tenant and have not gone through what tenants go through and give lectures on rules. You do know the rule in the Tenancy agreement that states if I find any defects in the first month the owner needs to get them rectified? A clear rule in the agreement that owner signed. Here are 3 screenshots of my agent responses for the issues I identified within the first month.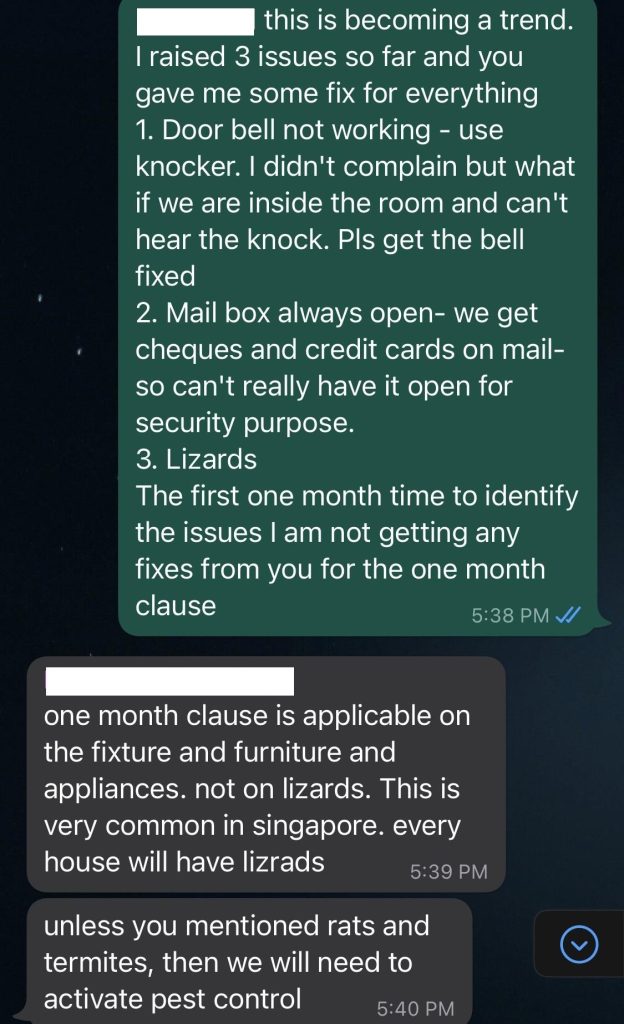 Every house has lizards suck it up Haha who uses a bell anyways ask your guests to knock on the door hehe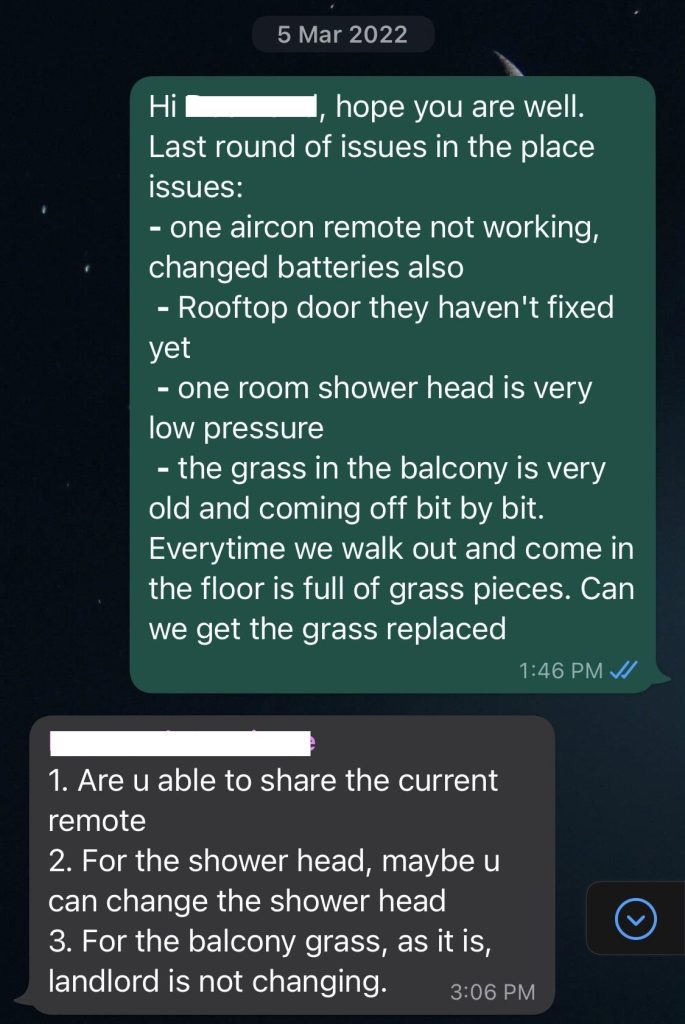 No extra AC remote, lol just share the other one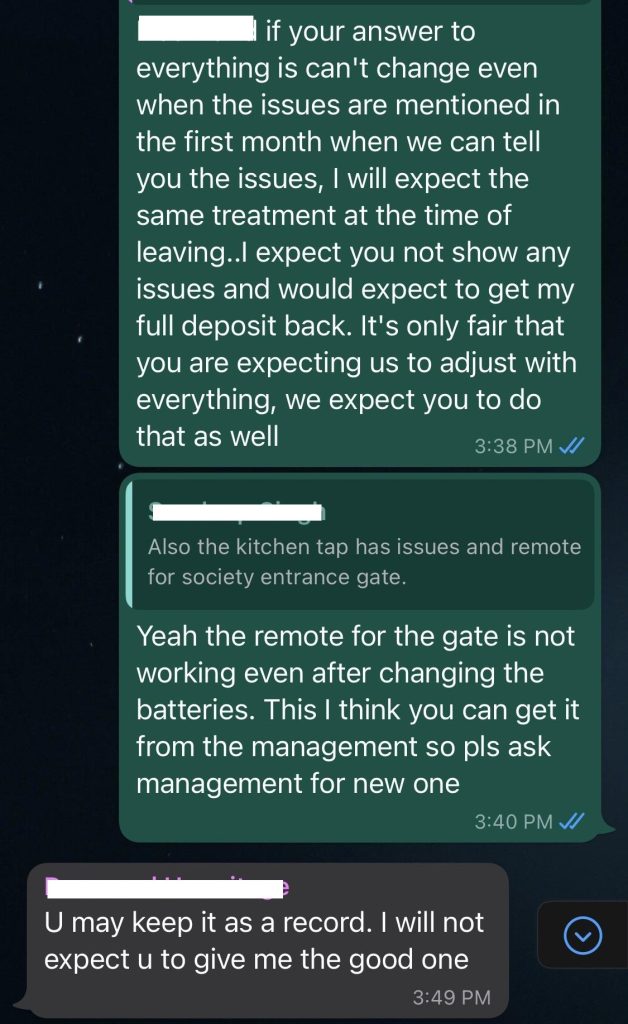 Gate remote not working, fucking go down Grass is totally worn and coming off, haha fuck off owner won't change. Owners can break rules set for them in the agreements and get away?