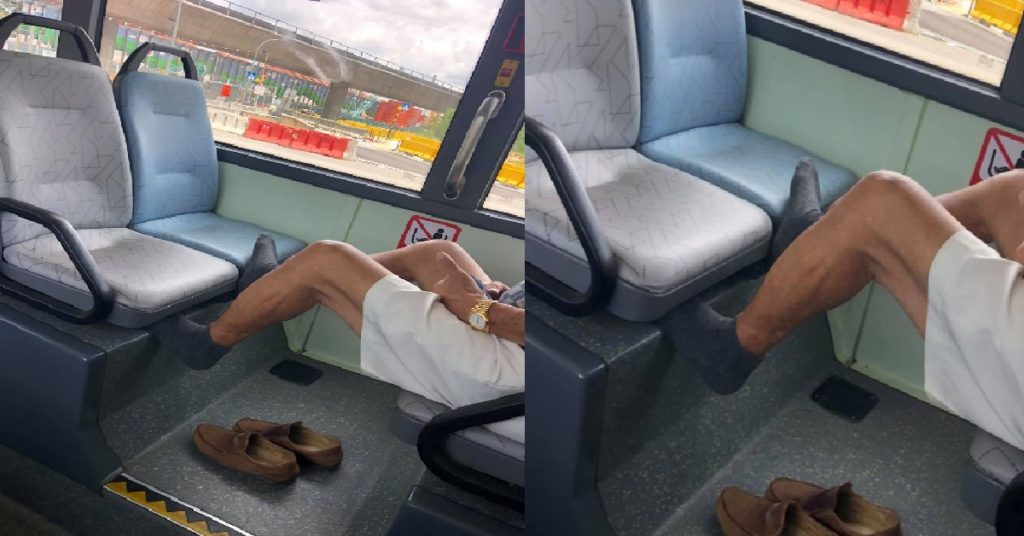 A photo emerged online showing an uncle in the bus, living his best life.
He was seen with his shoes taken off as he placed his feet on the seat in front of him.
A fellow commuter asked him to put his feet down but was duly scolded by the uncle.
Images source: ダン 梅原 on Facebook