The second bidding results for the Certificate of Entitlement (COE) has been released and it has seen an increase amongst all the available categories again.
The price increase ranges from $579 to $7,488 amongst the five different categories.
These prices are accurate as of 23 February 2022.
Increases in all categories
All categories, from Cat A to Cat E have seen increases of varying amounts as of the prices of the first bidding earlier in February 2022.
Here are the results and reported increases according to Motorist.sg:
Category A (Up to 1600CC): $60,761 to $63,000 (Increase of $2,239)
Category B (Above 1600CC): $86,102 to $93,590 (Increase of $7,488)
Category C (Goods and Vehicle Bus): $44,001 to $46,501 (Increase of $2,500)
Category D (Motorcycle): $10,010 to $10,589 (Increase of $579)
Category E (Open to all except motorcycles): $87,000 to $93,102 (Increase of $6,102)
Results of 1st bidding as of 9 Feb 2022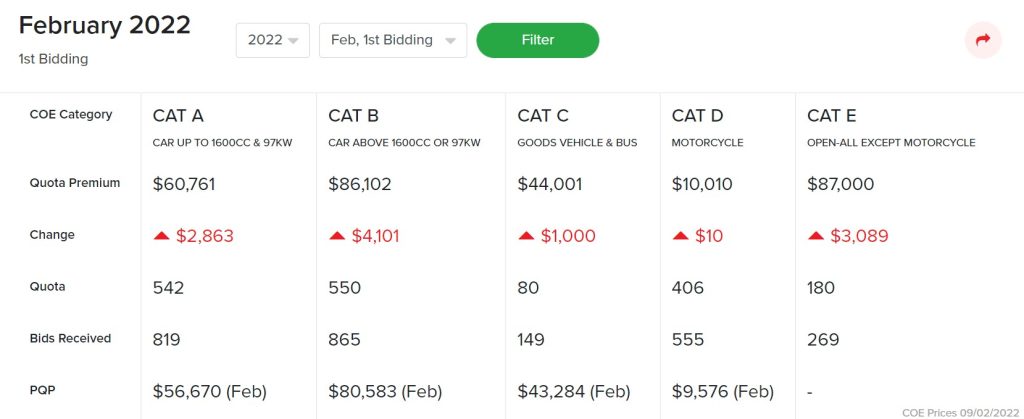 Results of 2nd bidding as of 23 Feb 2022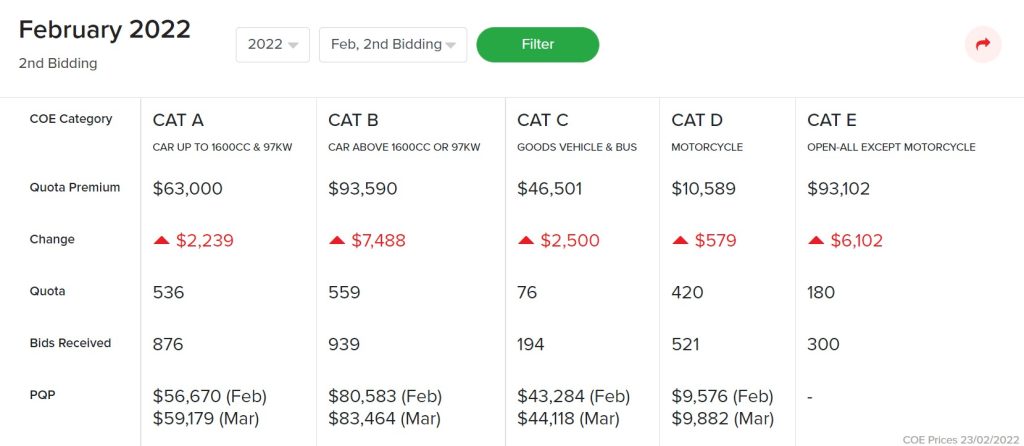 Image source: Motorist.sg, Google Maps