Singapore is a country that is full of rain and shine and a rainy day in Singapore often has thunder and lighting.
Takings photos of lighting strikes are often not easy as it is often gone in less than a second.
A photographer shared a beautiful night sky photo of multiple lighting strikes and it has gone viral.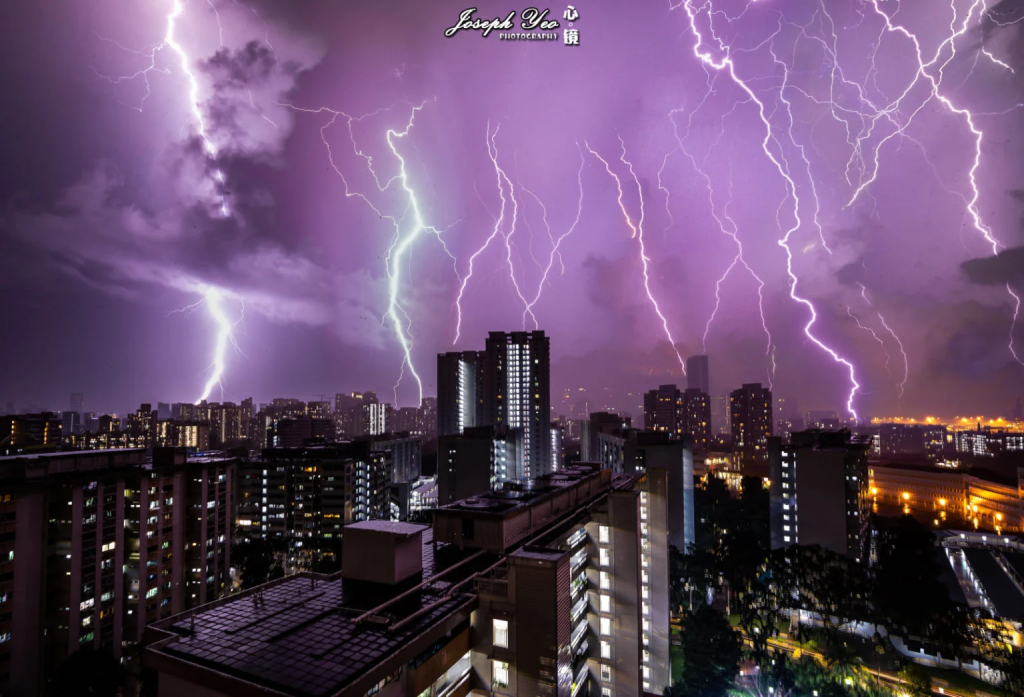 Facebook user Joseph Yeo shared multiple photos in the Facebook group Singapore Lighting Photographers and he managed to capture the beautiful photos of lighting.
According to his Facebook post, the photos were taken at his window on 17 April 2022
Another Facebook user, Ewin Teo, also managed to take a nice portrait photo with 2 lighting arcs hitting some HDB roofs.
Pro Tip: Use a camera, not your handphone