It is extremely common to come across Instagram accounts advertising for "Wealthy sugar mummy" services. Basically, these "sugar mummies" will pay you up to $7,000 a week just buy accompanying them for meals or sleeping with them. One Singaporean, Alvin Heng decided to contact the number.
Here is the sequence of events that followed.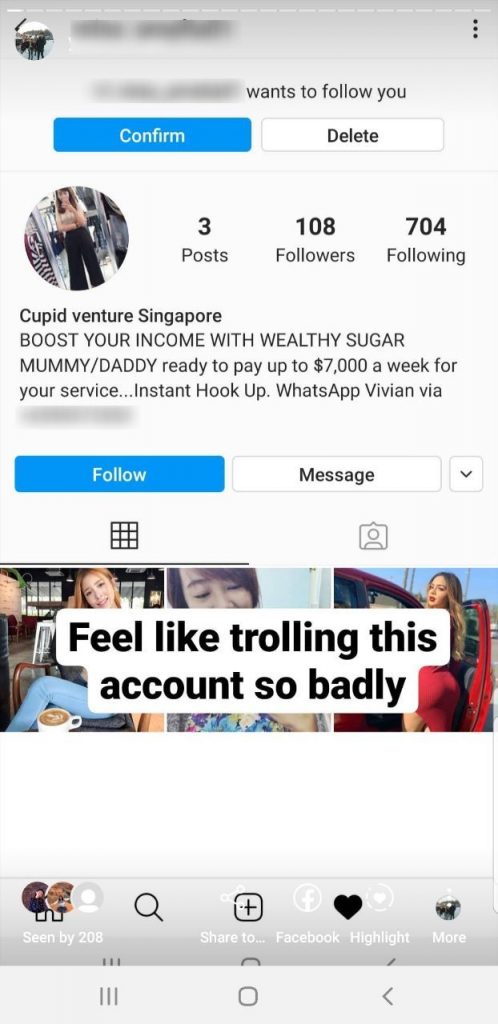 Amos was informed to provide details of himself such as age, profession, marital status, etc. And the scammer even sent him various pictures of women to choose from.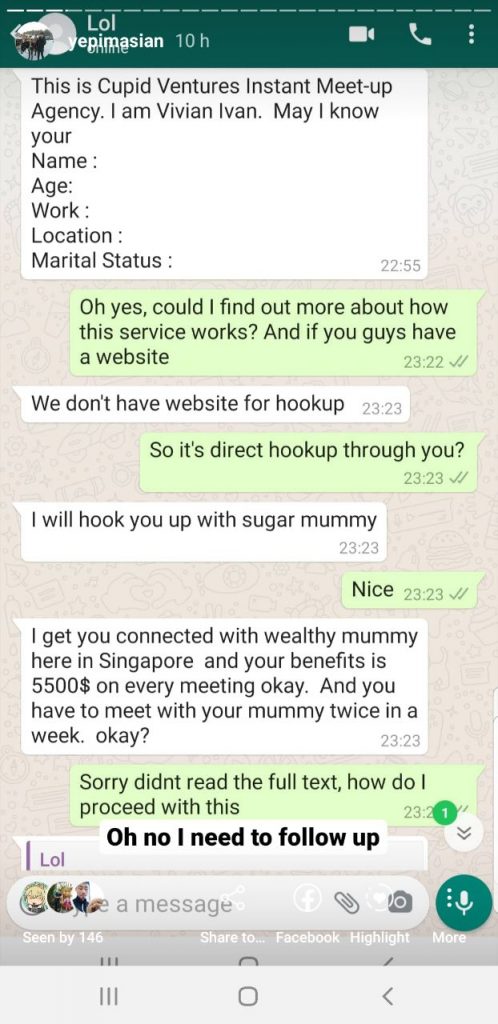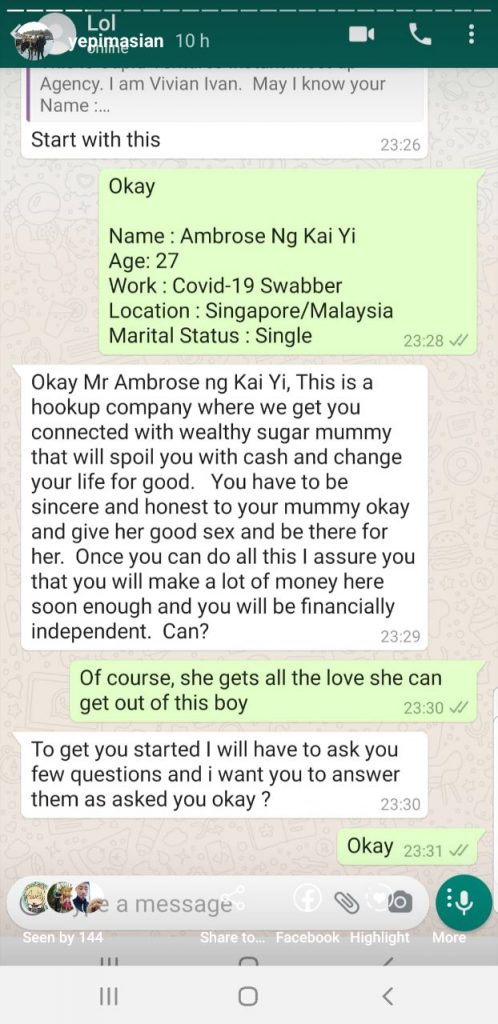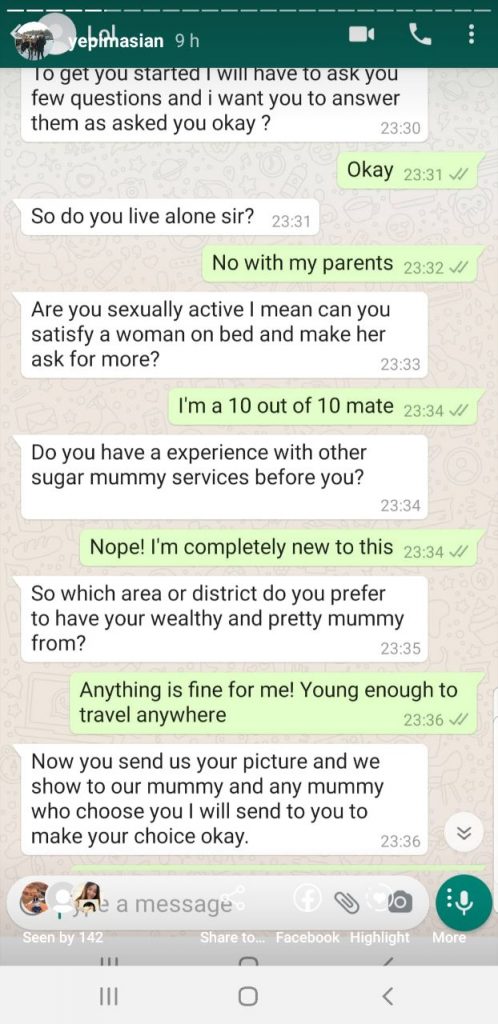 Amos was asked to provide a picture of himself which he did provide. But the picture was of a famous Chinese blogger.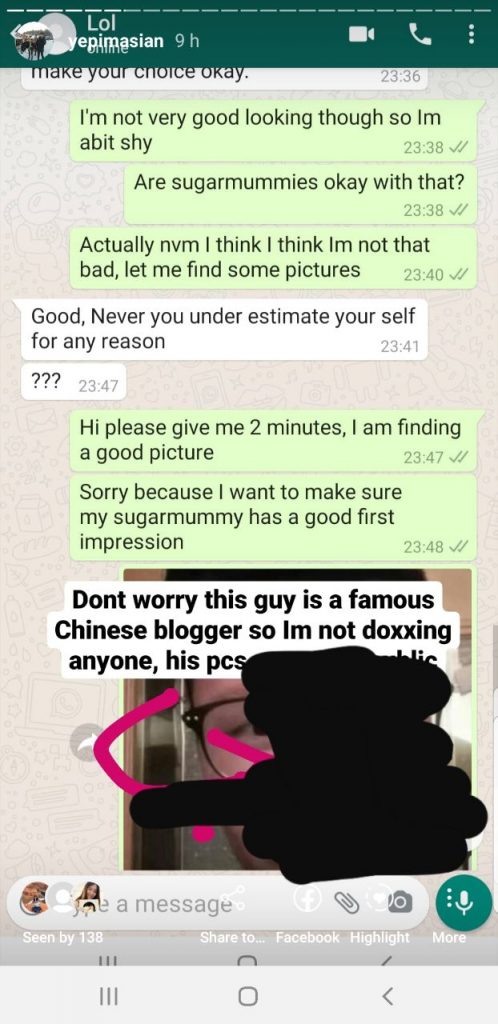 Some of the women that was "available" for him to choose from.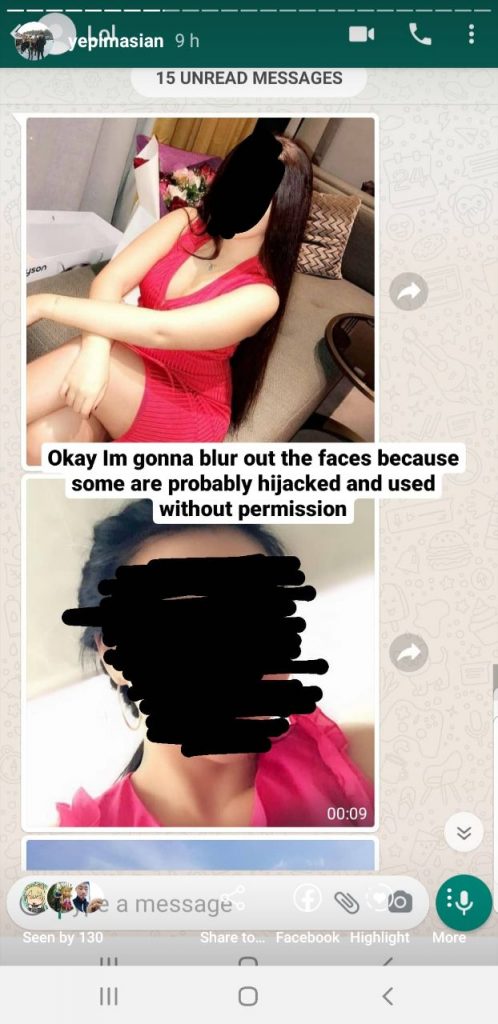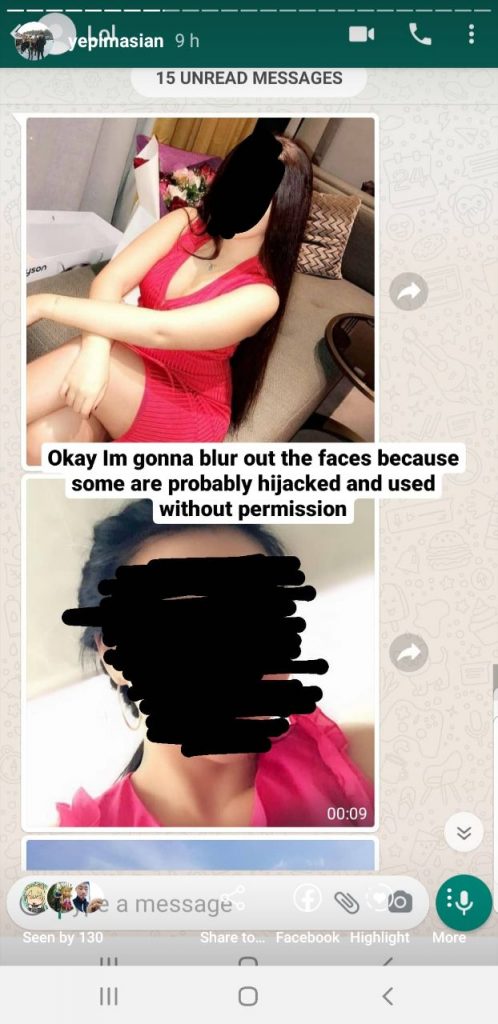 Upon choosing a woman, he was informed to make an initial payment of $400 so that he could meet the sugar mummy of his choice in a hotel.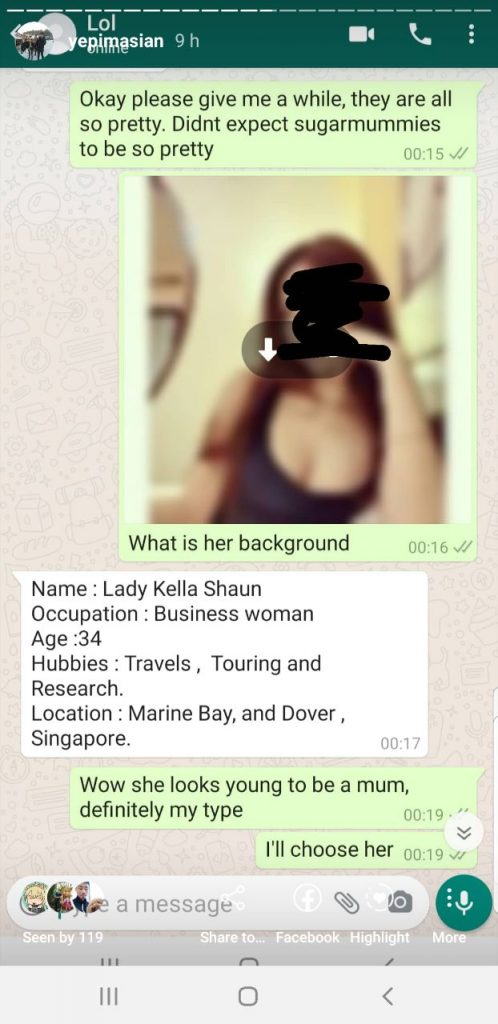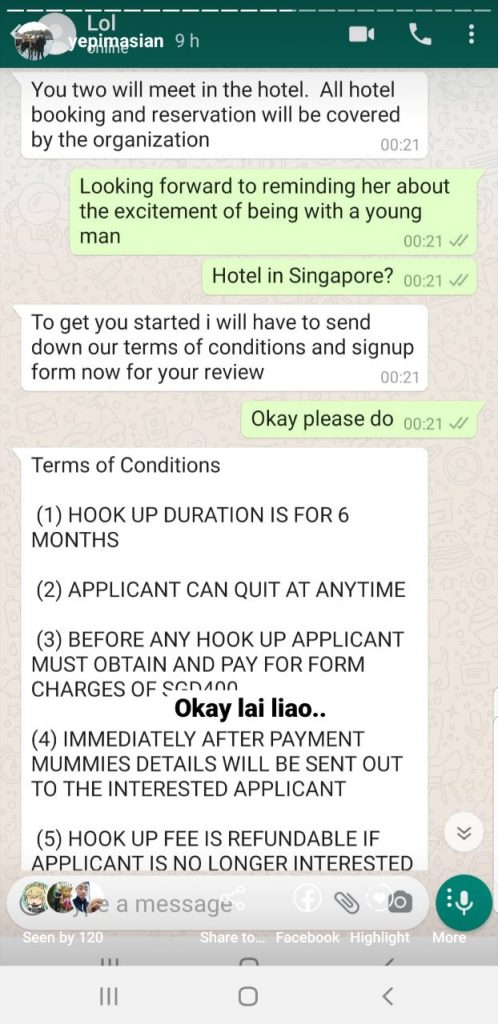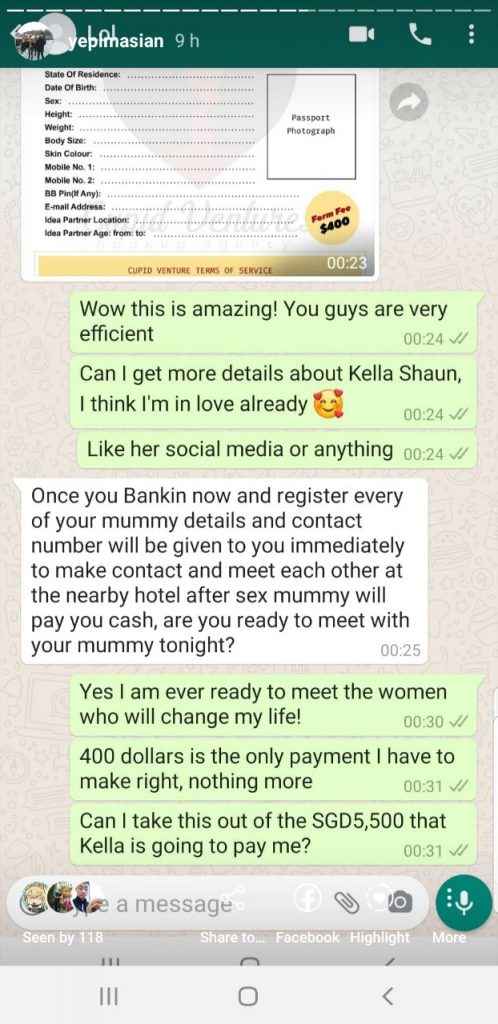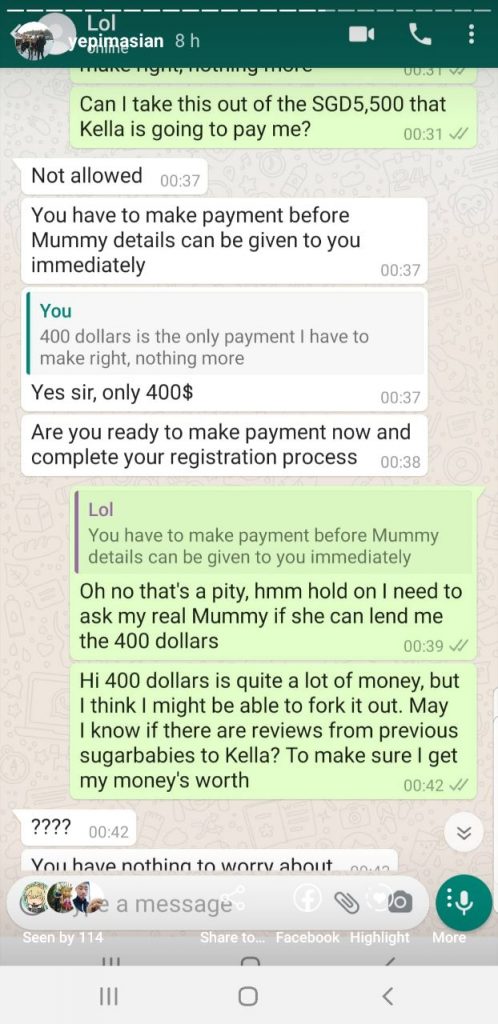 He scammer even sent a video of someone giving an honest review of the scammer's service.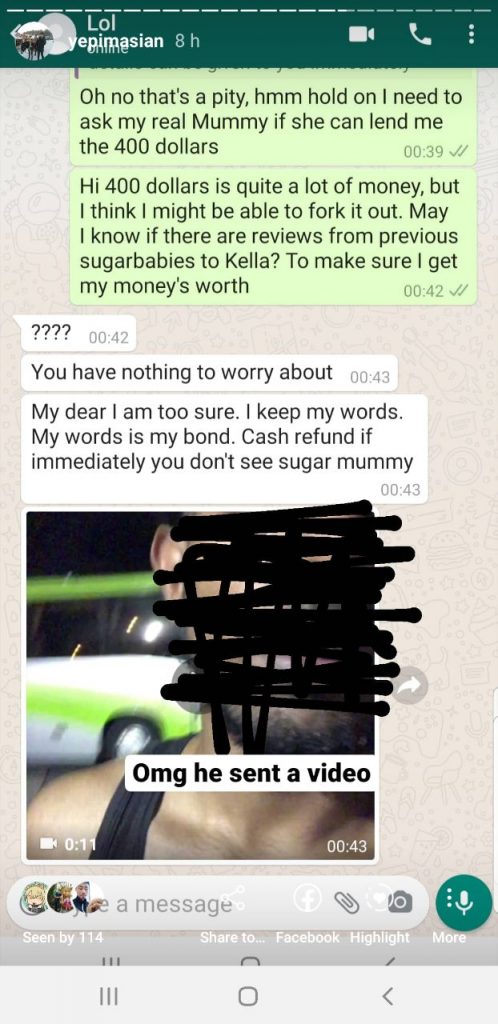 Amos then decided to send a bunch of dick pics that he found online.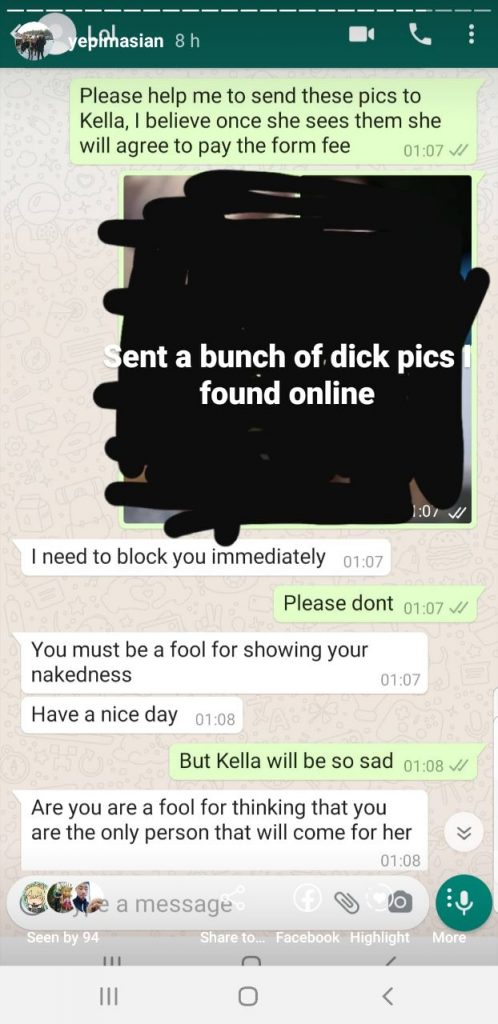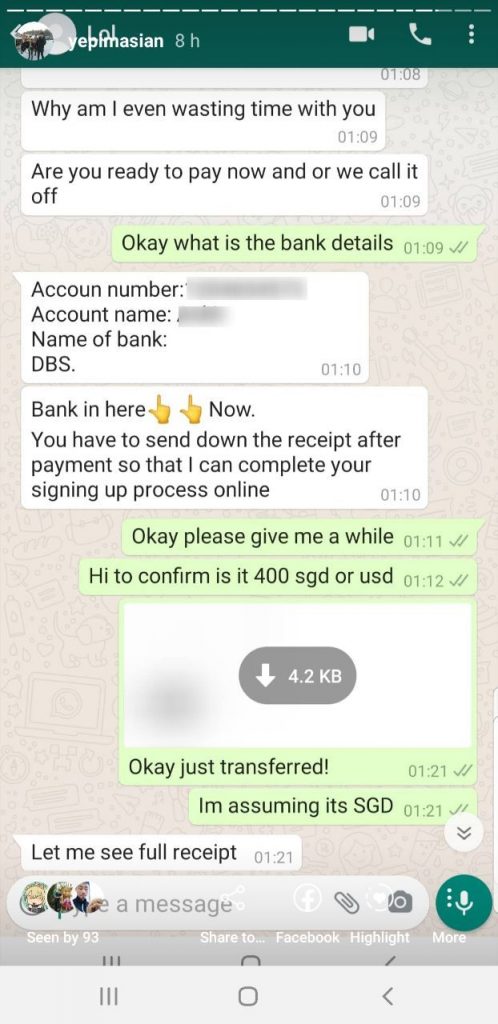 Amos then proceeded to send a fake receipt proving that he transferred the money. The scammer became pissed and stated "Why you send fake receipt here, you send me a fake receipt???"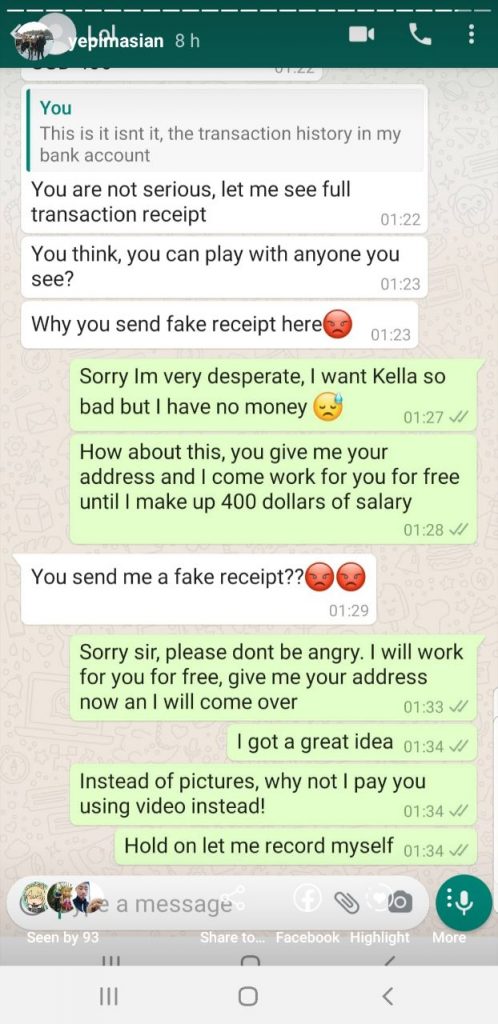 The scammer realised that he was throll and the then blocked Amos on Whatsapp.