non Finance, non loan, non property, non banking, non credit card, non car insurance,non trading, loans loaning, housing loan.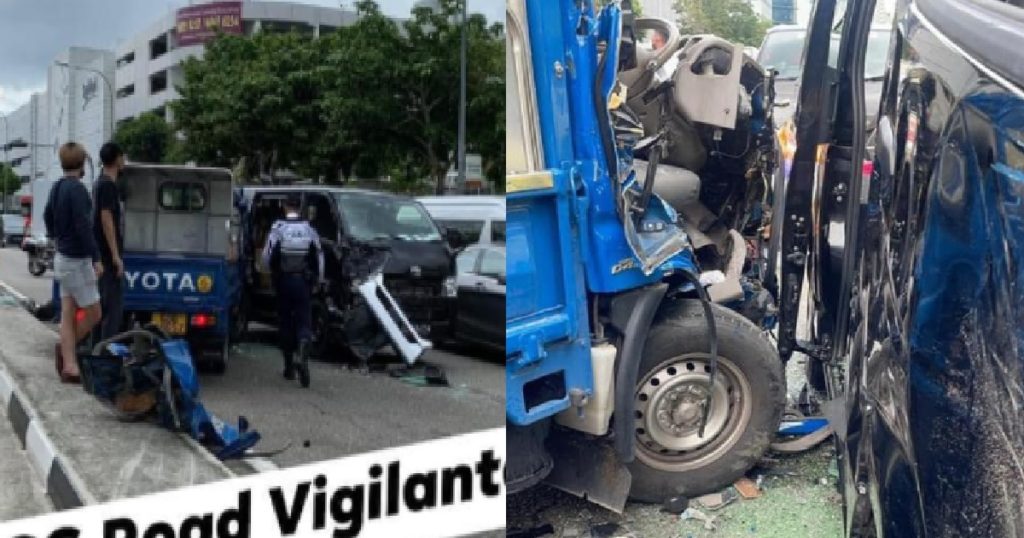 A lorry was involved in a crash with a van at the junction of Toh Guan Road and Toh Guan Road East earlier today.
The lorry's cabin was crushed inwards, with the lorry driver being pinned in his seat and both his legs trapped under the dashboard.
The van driver evacuated himself from his wreckage.
SCEF received a call for assistance at ab out 10.15am.
THe SCDF's DART team was activated to rescue the lorry driver because of how delicate the situation was, they used hydraulic rescue equipment to get the lorry driver out.
A paramedic was also present to monitor his vital signs.
Both the van and lorry drivers were conveyed conscious to NUH.
Images source: SG Road Vigilante – SGRV