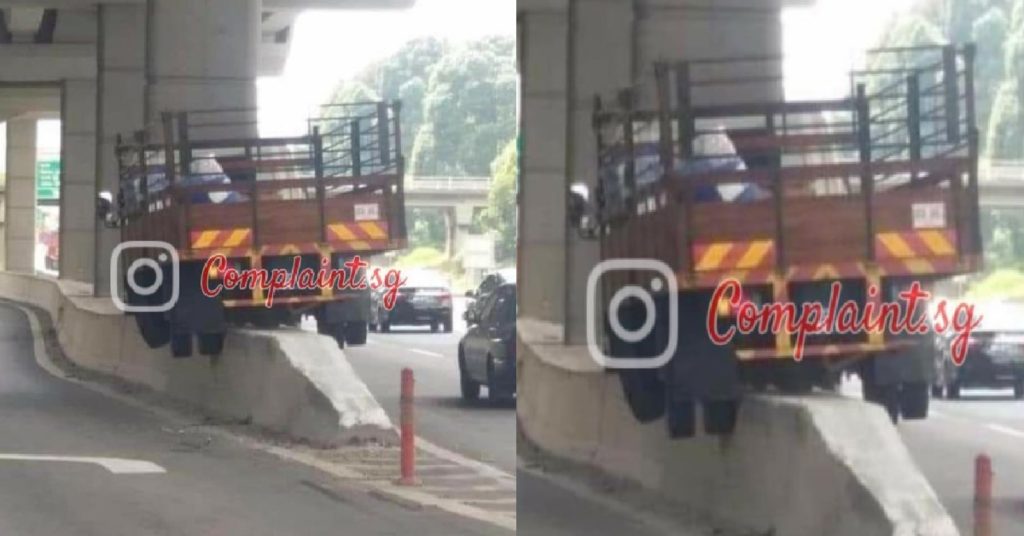 A photo emerged online showing a lorry resting on top of a road divider.
It is unclear how the lorry managed to end up there or where the incident happened.
A netizen commented that the lorry had enough of being controlled by humans and decided to go on a strike, sleeping on the road divider instead.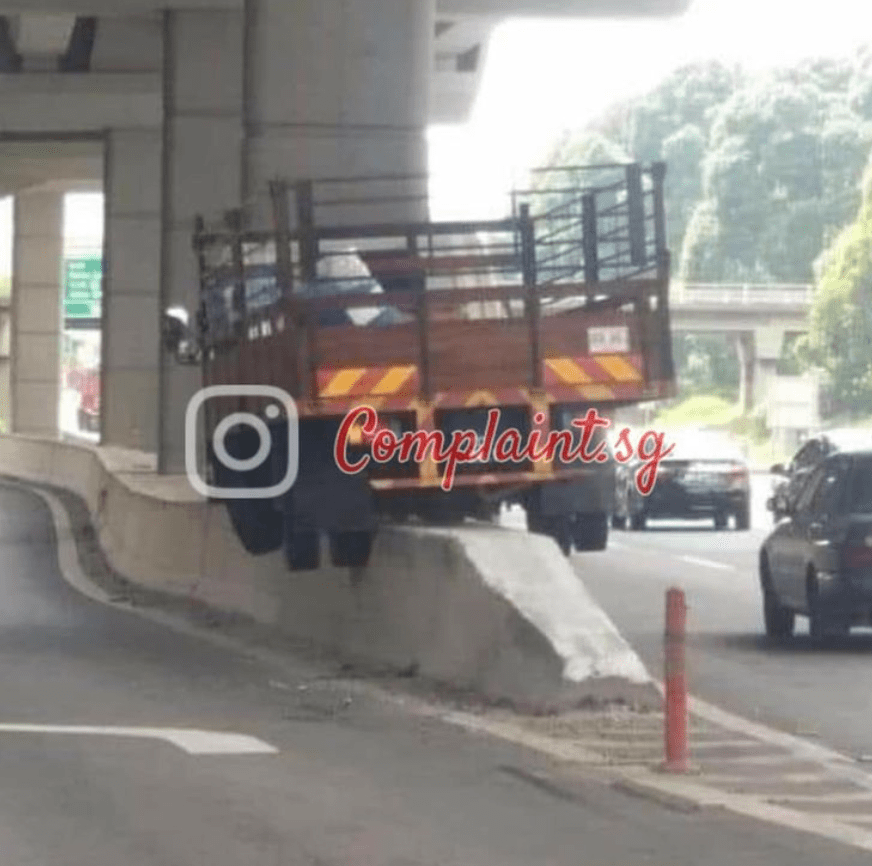 Source: @complaint.sg on IG