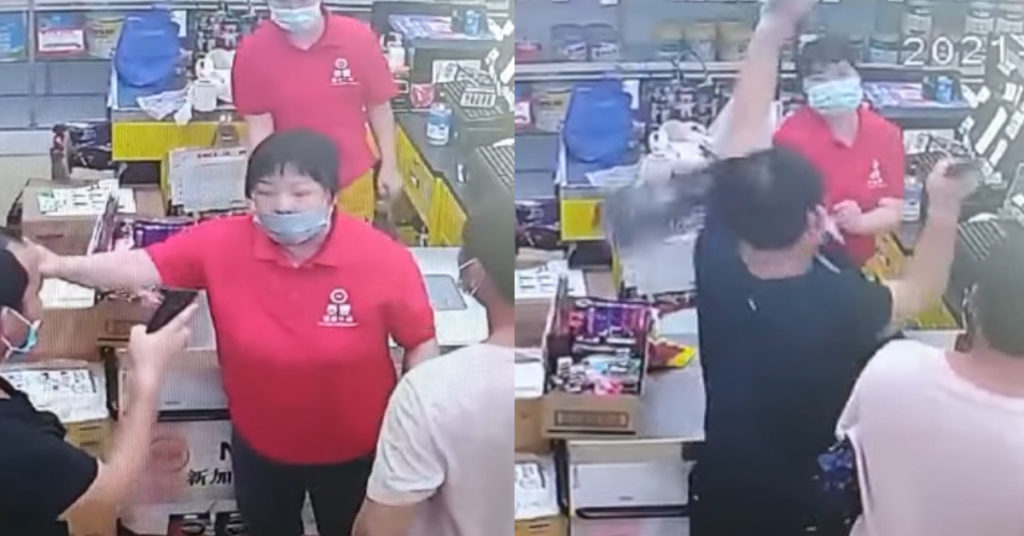 A footage recently went viral after a dispute occur in a supermarket located in Macau.
A customer was seen unhappy at the cashier and started slamming the cashier's phone. The dispute got even more extreme and both of them were throwing items at each other.
As the situation starts to tense up, the two customers ran into the cashier's area and started bashing the face of the cashier while another used a steal stool to throw at her.
Here is the footage: