Dr. Mahathir Mohamad, the 96-year-old former prime minister of Malaysia, was hospitalised again on 7 January after previously being hospitalised on 16 December.
His latest stay at the hospital marks his second hospitalisation in less than a month.
He was hospitalised 2 days ago for an elective medical procedure (no details were released about the surgery)
Mahathir is fully awake and recuperating well, according to an update on his Facebook.
The statement released by Malaysia's National Heart Institute, Institut Jantung Negara, said that the procedure was carried out by a team of doctors and went uneventfully and as planned.
He is expected to be discharged within the next few days.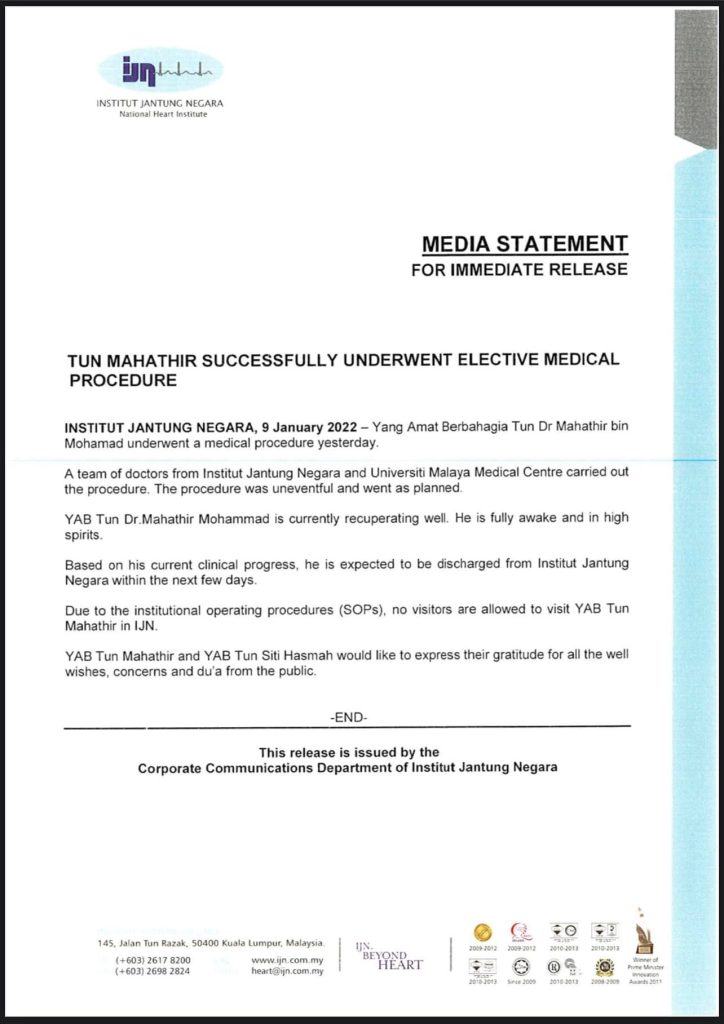 Source: Dr. Mahathir bin Mohamad Facebook