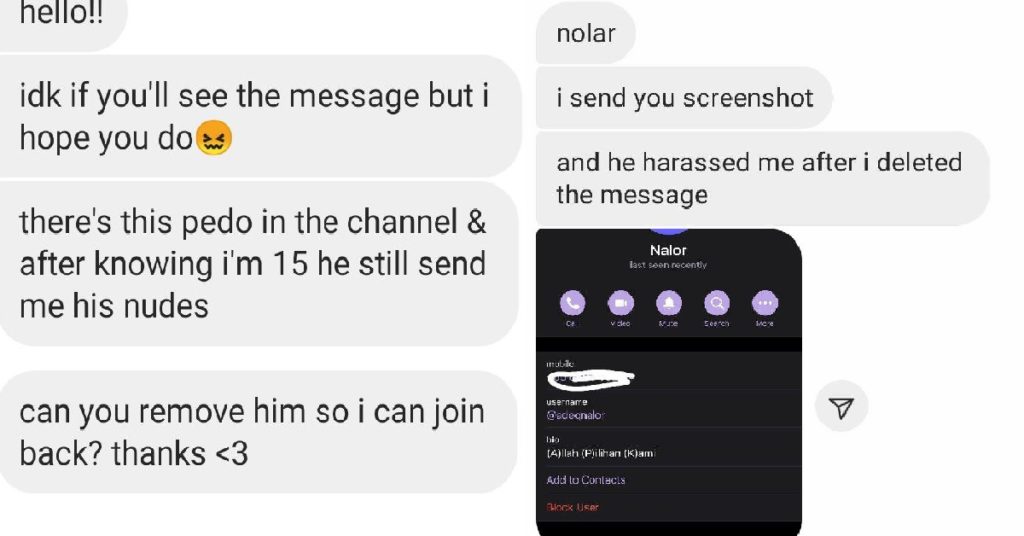 A 15-year-old girl allegedly received n*de pictures from a man via a Telegram group.
He had presumably found her contact through the group's subscribers and proceeded to sent her the pictures despite knowing she was 15.
The girl then reached out to the group admin, who shed light on the incident.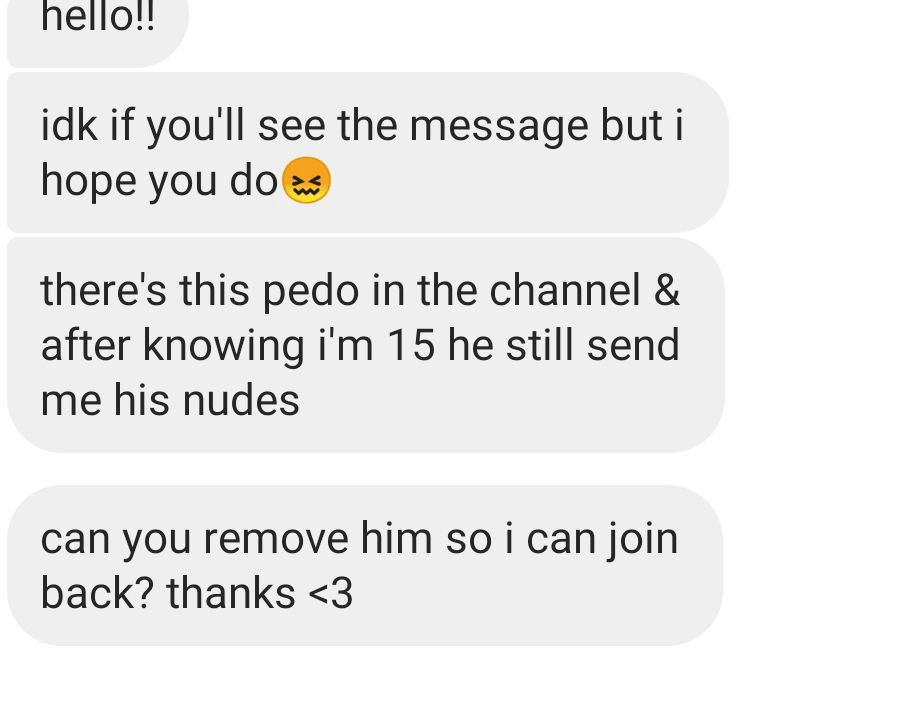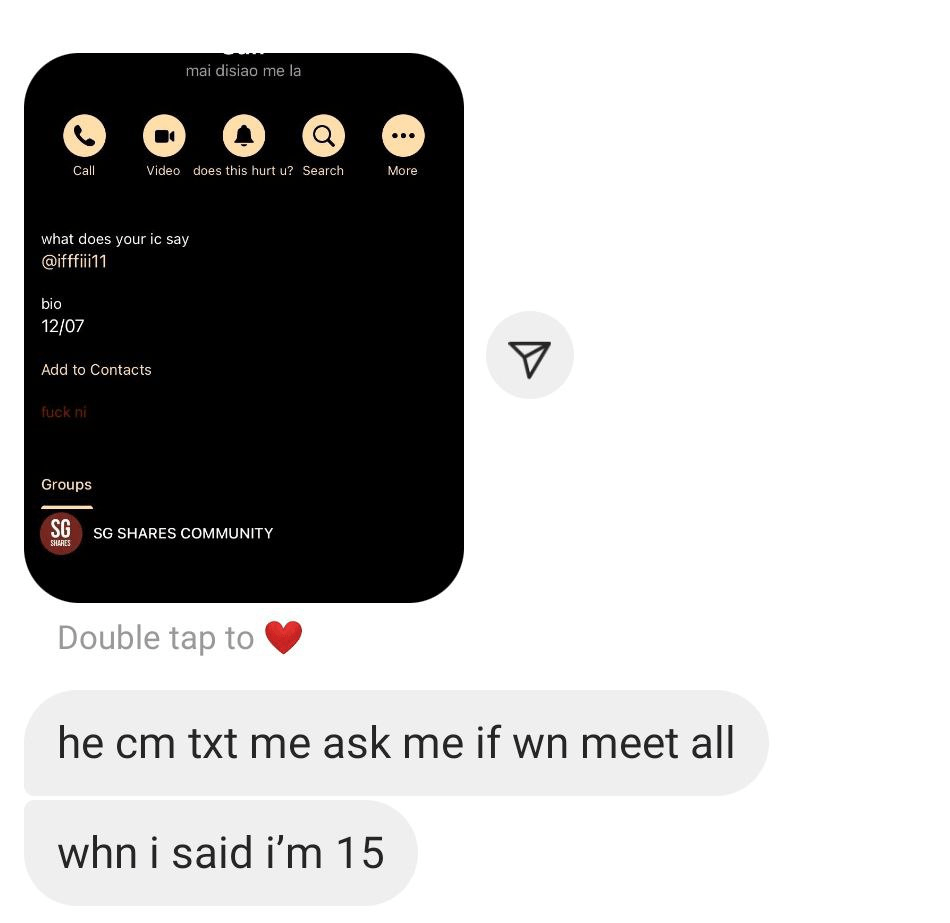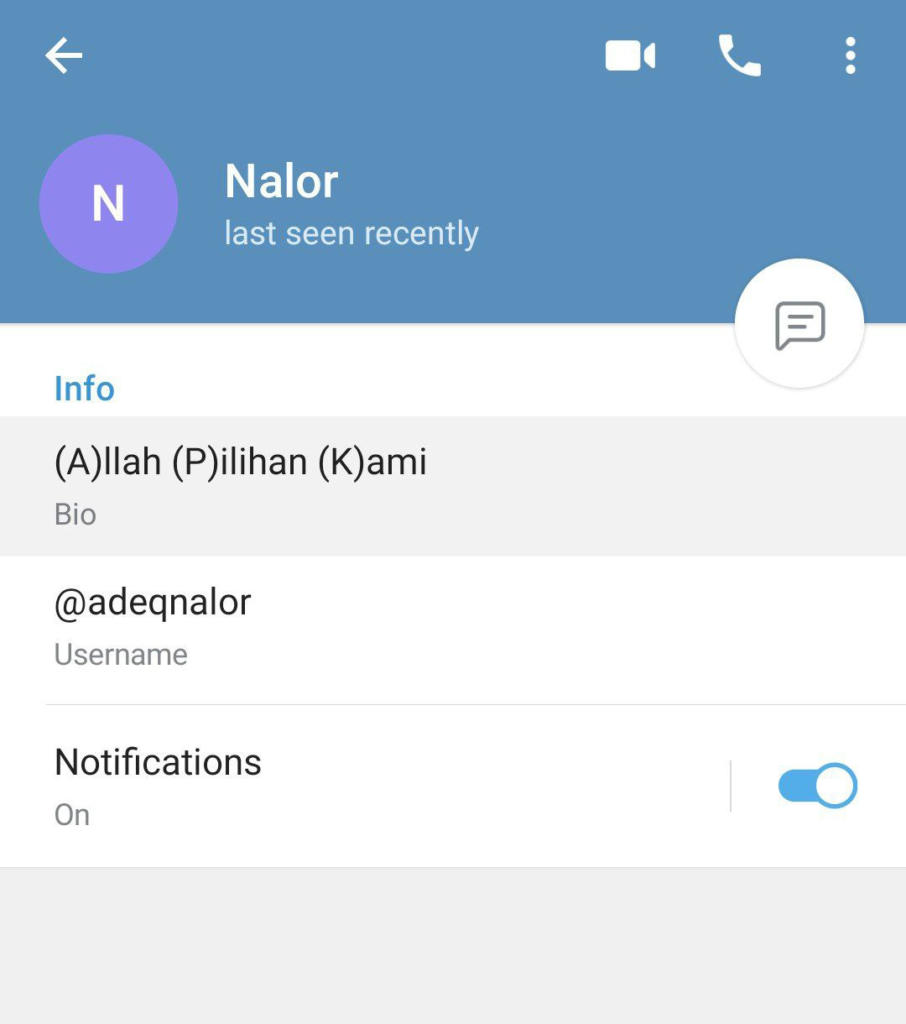 Images source: SG Shares on Telegram