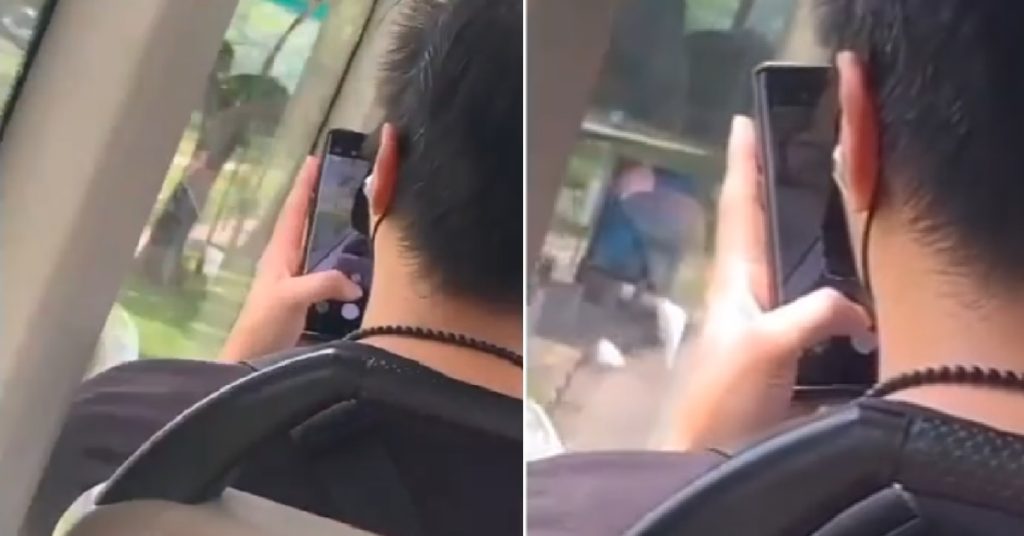 A netizen shared how she was on the 2nd floor of a double decker bus, when she spotted a man in front of her taking photos of a woman at the bus stop.
The woman was waiting at the bus stop at the time and her cleavage could be seen from the 2nd storey of the bus.
Here is the story:
"So long story short –
I was on the second floor of double deck 187 towards woodlands, when the bus stopped at opp blk 194, there was a woman who's waiting at the bus stop, from our perspective anyone from the second floor can see her cleavage.
The bus stopped for about 2 seconds and this random dude in front of me literally snapped a picture of her cleavage within the short period. He probably saw me peaking at his phone and now he's pretending to play his games. I couldn't get a shot of his face rn.

Few minutes later :
Now I've got the "evidence" of his "doing" It's probably his routine at this point I tried my best to get his face but I couldn't, I informed other passengers in the bus about it and I told them if to snap a picture of his face if possible.
I did everything I could. The girl was waiting at the bus stop. We were on the second floor. So it's a "bird eye view – camera" From the second vid he's trying to snap more girl pictures from above if u get what I mean. I can't get more evidences cuz I was alighting but I alr told the driver and I asked another guy to help me watch over and yeah.

I hope this sketch makes the idea clearer. The bus stopped for a brief 10-20 seconds and he managed to do it. I was watching from behind cuz that man was way too Obvious Notice how his camera is facing down towards the people below.
That's about it, thanks"
FULL VIDEO LOADING…