A man shared how he got arrested after drink driving in Malaysia.
He also warn other to not drive after drinking.
Here is the story (Translated and summarized):
On my birthday I was in handcuffs because of alcohol, brought to the Police station and prosecuted in court, It's really humiliating to the point of being handcuffed like a prisoner.
The authorities catching drink drivers are very active, no joke, You think it's a small thing, but it's really serious
What happened
This year's birthday is special, Over at the police station.Happy birthday to me, The 15th is my birthday
On the evening of the 14th, friend ask me for a drink so we went to v sing at sri petaling.
That day was indeed a bit tiring, Situations like this usually I go to order grab
But considering the recent grab is hard to get, thinking that the journey home was straight I decided to just drive myself.
Go for a drink, Just check waze to see if there are any policemen and there were policeman on the map. I originally wanted to wait in the car before returning But because I was tired, I didn't think about it and drove straight back with an alternate route!
The alternate route had no police on my Waze map, But when I got closer, I found that there was a police icon prompt. Normally the cops are not so strict and they will ask a few questions and tell me to go off.
But this time it was different.
I was told to step out of the vehicle and blow the breathalyzer, I was arrested and locked in the car. I woke up in the car to find myself taken to the police station.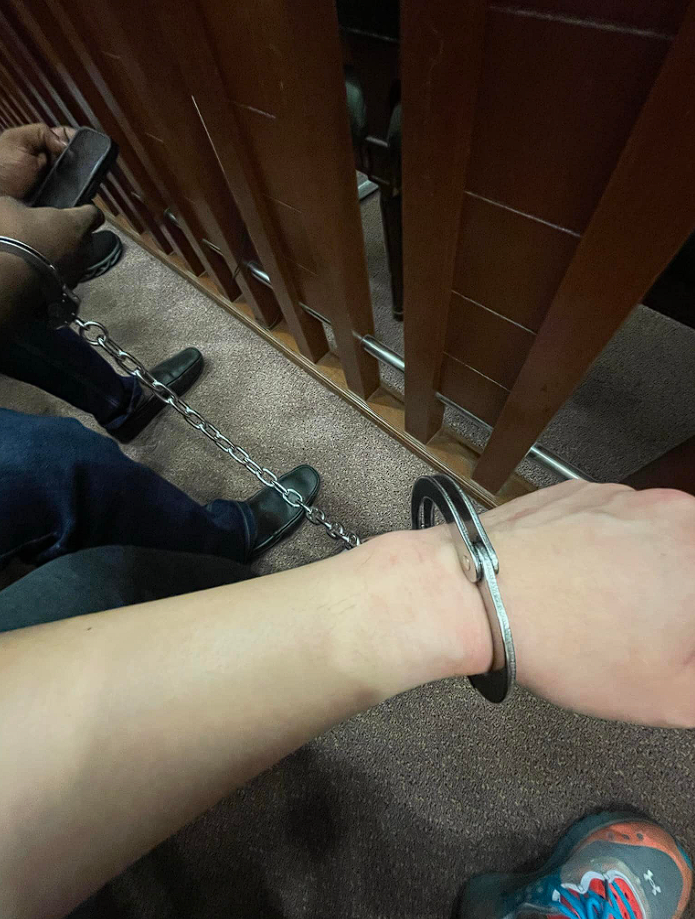 Original text:
生日那天 我因为酒精
被手铐进警局 被手铐上法庭
真的很丢脸 铐到像犯人
最近抓酒精很严格 不要开玩笑
你以为很小事 但是真的搞到很严重
#kepo的人,事情是这样
今年的生日很特别
在警察局过
祝我生日快乐 

15号是我生日
14号晚上被约去喝酒
就去了sri petaling的v sing
那一天确实有点累
像这样的情况
一般我都会去order grab去
但是考虑到最近grab很难order到
也想说只是去一阵子
所以就自己开车去
#喝完酒回家
去完喝酒
就check waze看一下有没有警察
发现到有警察
原本想说在车等一下了 才回
但是基于累了 所以就没考虑
直接回!
用了另一条路,没有警察

但是靠近时才发现有警察icon提示
before that,
一般上 如果在过去喝酒
都会很清醒的打开车内灯
跟警察打招呼 问几个问题
就没事了 哪怕喝多了也是这样
但是那一晚 可能身体状况
加上酒精效应
我被要求下车吹测试
但是我竟然没有要求私下解决
整个人 愣住在哪里
直到警察叔叔 提示我会驾我车去警局
我在车内才醒了 发现自己被抓去警局。
在警局我自己哭了
有点耻辱 委屈
不是没有朋友,只是不想要麻烦
第一次的害怕
那种不公平的被对待
那种恐惧,真的不好受
那种想睡但是被折磨的感觉
那种怕给人知道,多么丢脸被抓的sohai
那种没有u turn的感觉
那种被拒绝,没得商量的感觉
但是没有早知道的知道
#那一晚我喝多吗?
我是喝1664啤酒
不是色酒,也不是红酒
那种后期酒精冲脑
讲真的,以我过去的酒量算是还可以的limit
因为走路还很steady
但是当下被blocking时,我愣住了。
可能身体状况,精神,酒精,情绪,思考能力受影响。
#酒精允许的limit
https://andatech.com.my/…/what-is-the-drink-driving…
自己参考,不要问我怎样测试
对我来说,被罚款也挺严重
罚钱,进监狱,吊车牌
拷到8点早上 被警车运到法庭
等到2点才上法庭,累到真的不行
可能看到这里 你会很多想法和意见,非常有经验
但是很多时候中了才来说 真的没帮助!
1.为什么不要私底下解决
2.多少都不用紧,至少不用上法庭
3.为什么不要现场"settle"
不要问我为什么 因为我自己都觉得很神奇
为什么没有像你所说的为什么?
可能..
因为酒精来,反应不过来
可能..
也可能想到要很大笔钱
所以就看能不能靠luck过关
可能..
以前喝酒了,每次blocking都能成功过关
也可能每次都很能清醒的回答和非常steady的驾回家
也可能..
是上天派警察blocking
避免了一场不可收拾的accident
#总之自己小心
#最好order grab去,不要驾车
#最好在家喝就好
#最好喝了是可以直接上楼睡觉
#要不然租airbnb喝到醉 喝到吐 直接睡
#如果车祸有牵涉受伤或者死亡
#真的不堪设想
#对自己安全有责任 也对别人负责任
#真的你不会想要经历这些不好的回忆
经历此时,我要戒酒了
反正喝了那么多
都没有什么好处,相反头脑思考思路好像越来越差
对于睡眠和入眠也不好,REM
时常应酬应酬,应酬有生意咩?哈哈哈
压力了喝酒,喝完还是压力。
#被抓 在警局被拷,连通几人一起铐成一条线
#非常精神折磨
#被gangster警察冷漠对待
#睡不够,只能坐在椅子,行动也被限制
#还要看警察脸色,很没有人权
#小的级别会展示威严,大的不是你要见就见
#你以为你是谁,没有所谓的同情因为你犯错
#只有现实的对待,除了现实就是金钱
#不止要有钱,也要懂规则谈判,也要在哪一个阶段谈好
怎样也好我也只是告诉我的experience
你真的不会想要经历,很后悔。大家要小心,play safe.