Online shopping can be an incredibly convenient way to purchase goods, but it also has its fair share of dangers. It is important to be aware of the risks before making any purchases online.
A man who bought a 2TB Seagate Hard disk on the online shopping platform Shopee receives a fake hard disk that is filled with trash.
Fake Harddisk
One of the most common dangers of online shopping is the risk of buying counterfeit or defective goods. Some online vendors may try to pass off fake or damaged goods as genuine.
This is a risk that you don't face when shopping in person. Be sure to research any online vendor before making a purchase and to only buy goods from trusted vendors.
But the vendor was filled with 5 star ratings…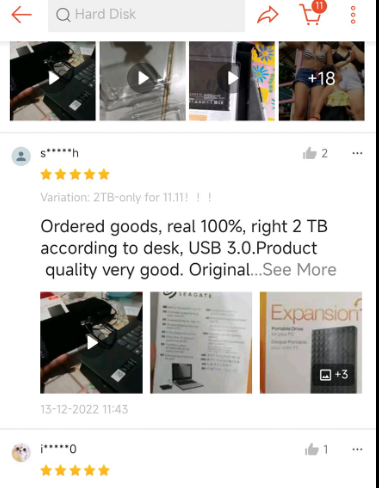 The man wrote:
Shopee Ah, now everything really exists. Before I buy check that they really have 5 star positive reviews but you still have to be very careful. Even this kind of thing that appeared in China a few years ago will be encountered in Shopee. I really give up. When applying for a refund, I took a video to show the Shopee team. I also told the seller that the shape of the things sent was correct.
Hardly, No wonder Shopee loses so much, bye Shopee